Canceling your mobile plan or your Free fixed internet subscription is not easy. The operator does everything to make the procedure complicated and sometimes asks for termination fees to be paid. The customer is intentionally left in the dark, but he can find the answers to his questions here.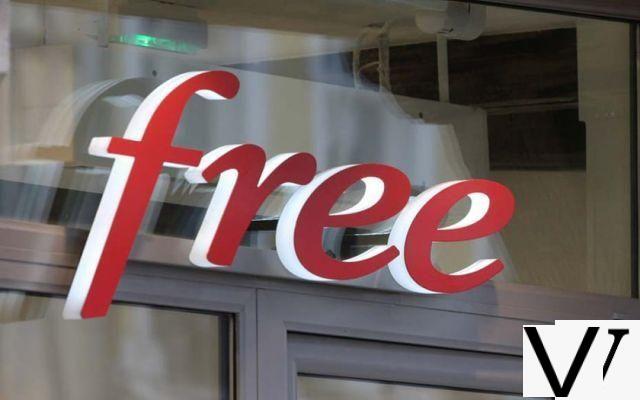 Are administrative procedures not your forte? Then you have come to the right place. We explain in this file how you can cancel your Free fixed internet subscription or your Free Mobile plan. As you will see, the procedure varies depending on your situation.
You change operator
If you are leaving Free to go to one of its competitors and you want to keep your phone number (landline or mobile), then the steps to follow are rather simple. Indeed, it is your new supplier who takes care of the termination himself. You just need to collect your code RIO (Operator Identity Record) by calling 3179. A voice mailbox will then inform you of your RIO and the expiry date of your contract. An SMS is then sent to you with the code. This is made up of 12 characters. At Free, it always starts with "04". Warning, be careful to make the call from the line affected by the change. If you no longer have access to your phone, you must contact the operator's customer service to let you know.
Once the number has been obtained, you must communicate it to your new operator so that he can take care of the change of the line and the termination at Free. So you don't even have to contact Free yourself, which can save you some nervous breakdowns. Your future supplier will also take care of the portability of your number, made possible by obtaining the RIO code. With very little effort, you have the same phone number as before, but with a different operator.
Cancel without a new subscription or without keeping your phone number
If you want to leave Free, but without resuming a subscription with another operator, or take a new package, but do not want to keep the phone number you had with Free, that gets complicated. Iliad's subsidiary does not allow the situation to be resolved with a simple phone call or via its customer area.
Must be sent a registered letter of termination to Free to end their subscription. Allow 10 days notice from the date of receipt of the request by Free for the cut to be effective. You can also anticipate and specify in your letter a date from which you wish to terminate.
But where should I send my request? Free plays the trickster and does not indicate this information on its website or on the documents it sends to its customers. He thus hopes to discourage consumers from canceling or force them to call customer service at 32 44 to request the address. Of course, the adviser who will answer you is instructed to hold your leg for long minutes to convince you to stay with Free. Once you have endured this, he will email you the termination form as well as the return slip if applicable. But you can send registered mail directly if you don't want to go through the ordeal of a conversation with customer service. You have the choice between two addresses:
Publidispatch
FREE termination
BP 40090
91003 Évry cedex
OU
Free Terminations
C / O PUBLIDISPATCH
6, rue Désir Prévost
91075 BONDOUFLE
Choose the first address, which is more recent and the one provided by customer service currently. The second is still functional at the time of this writing, but may soon no longer be suitable.
Once Free has taken your mail into account, the operator sends you a cancellation confirmation as well as your last invoice to be paid. Depending on your case, additional fees may apply for account closure, but we'll get to that a bit later. Do not forget to return the equipment and accessories that Free provided to you within 15 days. Otherwise, you must also pay them.
What termination fees?
We will detail the possible cases depending on whether it is a termination of a mobile plan or a fixed internet subscription. If you want to end your contract free mobile, you are in principle not engaged. There are then no cancellation fees to pay, you only have to pay for the current month.
However, the situation can become more complicated if you have subscribed to your package with an offer of smartphone rental, which assumes a commitment period of 24 months. Even if you are no longer a Free subscriber, you must continue to pay your monthly rental rent (from 12 euros per month, the amount varying according to the model chosen) until the end of your commitment period. Please note that the termination of your Free Mobile plan entails mark-up the monthly price of 5 euros. If you have been renting a telephone for 20 euros per month for 12 months and you terminate your contract, you must therefore pay 25 euros per month for the remaining 12 months. At the end of the 24 months, the rental contract is renewed automatically from month to month, remember to terminate it as well and return the device to the operator (in good condition, with all its accessories, well packed and protected and under 30 days) so that you do not have to pay additional costs. The sending address of the mobile is as follows:
Free Service Mobile
77581 Savigny-Le-Temple Cedex
Another scenario: you have subscribed to a Free Mobile plan with a commitment period. This is possible if you have gone through a private Veepee sale with 24 months of commitment against a "free" smartphone. In this case, there is no escaping it: either you wait until the end of your engagement, or you cancel and pay all the remaining monthly payments all at once.
We move on to the termination of a Free fixed internet offer from now on. The ISP does not sell any subscription with a commitment period, so you do not have to pay monthly payments after stopping your line. Be careful, however, if you are a Freebox Delta customer, you may still have to pay for part of your Devialet TV player according to the formula you had chosen. Keep this aspect in mind when canceling.
The exception is, like on mobile, Veepee private sales, which generally require a 12-month commitment. If you are in this case and you wish to cancel before the end of this period of one year, you must then pay the rest of the monthly payments. If you have been a customer for 10 months, you must therefore pay the remaining 2 months.
Free bill also 49 euros line closing costs. This is a fixed amount that is charged to all subscribers, regardless of their offer. Note that if you leave Free for another internet service provider, you can negotiate with your new operator so that he himself takes charge of these closing costs amounting to 49 euros.
How do I avoid paying termination fees?
As provided by law, Free agrees to waive termination fees in certain cases, on mobile as well as on fixed internet. This is called the legitimate reasons of termination free of charge, the main ones of which are listed below. You must contact Free customer service to benefit from this exemption. Then, once the latter has validated your request, you must attach the supporting documents required according to your case to your cancellation request sent by registered mail (see above).
Moving house : if you change domicile and this is not covered by Free (including foreigners). If you move to a third party who is already equipped with a telecom service, you must provide proof of address, a certificate showing that he is your host and his identity document.
Job Loss : if you have been made redundant or after a contractual termination, you can request not to pay a termination fee. On the other hand, the operator can refuse the reason for loss of employment in the event of resignation.
Health problem or disability: you must prove that your physical or mental condition no longer allows you to use Free's services. Long-term hospitalization also allows the procedure to be started.
Death: the family of the deceased can cancel their subscription free of charge upon presentation of a death certificate or a copy of the family record book, if it is up to date.
Over-indebtedness: to prove your situation, you must provide proof of the over-indebtedness commission or a letter from the Bank of Spain.
Incarceration: a prison sentence of more than 3 months in a penitentiary establishment gives the right to terminate free of charge.
Problem with portability: if the process failed during the change of operator, you have 12 days to demand a termination of the contract free of charge.
Non-functional service: if you do not have internet or telephone access 30 days after receiving the subscription confirmation mail, or if a malfunction is noted 30 days after setting up the box.
Price increase or reduction in services: if Free increases the price of your subscription, removes features or modifies your contract to decrease the value for money of its offer, then the customer is entitled to request a termination free of charge.
There you go, you know everything! As you can see, canceling your Free subscription can be complicated depending on the situation you find yourself in. The easiest way is, if possible, to go and ask your new supplier to help you with the administrative procedures, or even with the payment of termination fees. Orange, SFR and Bouygues Telecom will be very happy to have succeeded in taking a customer from Free.