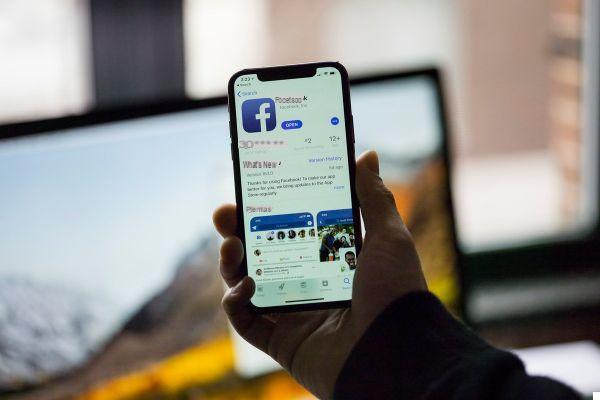 © Stock Catalog
This bug in the app would currently only affect users running iOS 13.2.2, the latest version of Apple's mobile operating system, but continues to fuel controversy around Facebook's ability to guarantee personal data security.

It was Joshua Maddux, an entrepreneur specializing in web development, who discovered through a display problem in the Facebook application that the camera and microphone were constantly on and in use by the software, for no good reason.


Facebook opens the camera when launching the mobile application

Facebook, like any mobile app, asks the user for permission to activate these two components, but it should normally activate them when taking a photo or story. As the developer shows, the camera is working here in the background as he checks his newsfeed.
Found a @facebook #security & #privacy issue. When the app is open it actively uses the camera. I found a bug in the app that lets you see the camera open behind your feed. Note that I had the camera pointed at the carpet. pic.twitter.com/B8b9oE1nbl
— Joshua Maddux (@JoshuaMaddux) November 10, 2019
Who from Apple or Facebook is responsible for this bug? For the moment, it only concerns owners of devices upgraded to iOS 13.2.2, the latest version of Apple's operating system.
Read also:
Facebook reportedly pressured some partners to sell them ads
Several tests were carried out on previous versions, without managing to reproduce this disturbing behavior. We can assume that iOS 13.2.2 contains a breach that allowed Facebook, voluntarily or not, to activate video capture when opening the application.
Legitimate doubts following Facebook's mismanagement of personal data

It is also feared that Facebook has stored and analyzed data from cameras and microphones of iPhones using its application. Even if this data can be invaluable in refining the advertising profile of each subscriber, Facebook has always forbidden to listen to its users without their consent.
Without however falling into paranoia, the various and numerous cases that have affected the social network have highlighted these questionable practices in terms of confidentiality.
Read also:
Facebook: a selfie as an identification?
If in doubt, and if you do not need your iPhone's camera to continue using Facebook, we invite you now to revoke the permissions of the application. Just go to the settings of the smartphone, access the section dedicated to Facebook and uncheck these permissions.
Source : The Next Web