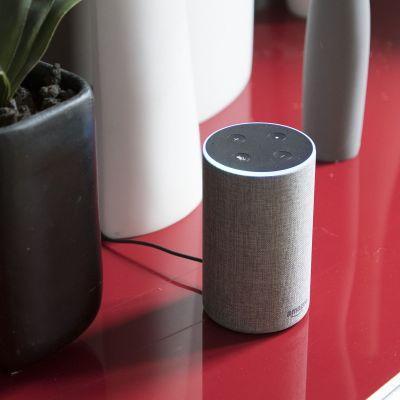 A year after Deezer Premium subscribers, it is now the users of the free option of the streaming service who have just obtained the right to access their music from Alexa devices - with some serious restrictions, of course.
Are we witnessing the start of a war of free music services on smart speakers? After YouTube Music accessible free of charge (but with advertising) on ​​Google Home and the launch of a free Amazon Music formula available from Alexa speakers, it is now the free version of Deezer which has just landed on these same speakers equipped with Amazon's voice assistant.
The Spanish music streaming service has already worked with Alexa since June 2018, but, until today, it was necessary to be subscribed to at least the Premium plan, at € 9,99 per month, to benefit from the Association. Of course, paid service subscribers retain major privileges over free access users, starting with the ability to listen to music without ever being interrupted by an unsightly advertising break. Users of the free access are also deprived of the ability to specifically choose the music they want to hear, with Alexa only deigning to respond to queries regarding genres or artists - a limitation that is identically found in the Amazon Music free plan. Deezer promises, however, that thanks to the "Flow" functionality, the music will be carefully selected by the algorithms of the service to match the user's tastes. It's up to you to decide how much confidence you want to place in all of this.