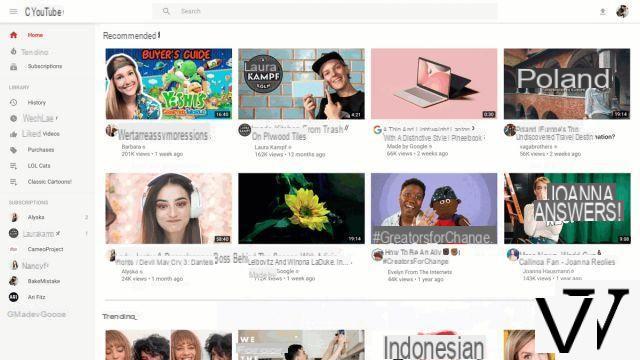 The site reception will offer larger previews and fewer videos, but also new options to more easily customize its home page.

YouTube announces several changes on its home page accessible from tablets and desktop browsers. The changes remain subtle but will offer more options to the user to configure the content offered according to his tastes.


An airy interface that highlights recommended videos
First, the previews of the videos presented will be enlarged and offered in high resolution. Only eight recommended videos, instead of the current ten, will be displayed and the "Based on your subscriptions" section will be removed.
YouTube wants to focus more on presenting more relevant content related to subscriptions and browsing history.
New customization and filtering options
By hovering the mouse cursor over a preview, you will also find a new option "Add to list", to set up your schedule of videos to watch directly from the home page. No need to consult your various favorite channels to put the latest videos in succession.
You can also find the "Watch Later" option, already present for some time, to pin the content in a dedicated playlist, accessible from all your devices linked to your YouTube account.
The latest addition to the home page is a new option added to the context menu, accessible by clicking on the "three dots" associated with each video. It allows you to tell the algorithm to no longer recommend a channel in the suggestions, in order to obtain a home page that is more personal and in accordance with its tastes.

The deployment will be gradual, as Google is used to with its various services, and will be active in the coming weeks for all users.
Source: YouTube