Since when Facebook allowed the inclusion in the posts of animated GIF images, this format has become very popular. If you have photos or videos on your iPhone, from which you want to create animated GIFs, in this article you will find out how to do it quickly and easily.
Animated GIFs, unlike videos, have the advantage of being small in size and easier to share. At the same time they are nice and fun to view.
create animated GIFs from photos and videos on your iPhone or iPad, the program to use is TunesGO. We have already seen how to transfer photos from iPhone to PC / Mac or transfer videos from iPhone to PC / Mac this program. But in the latest TunesGO update, the "GIF creation"When exporting these multimedia files.
Guide: Create Animated GIFs from Photos and Videos Present on iPhone or iPad
Step 1. Download and install TunesGO on your PC or Mac


Step 2. Connect your iPhone / iPad to computer via USB
Your device will be immediately detected by TunesGO and you will see a splash screen like this one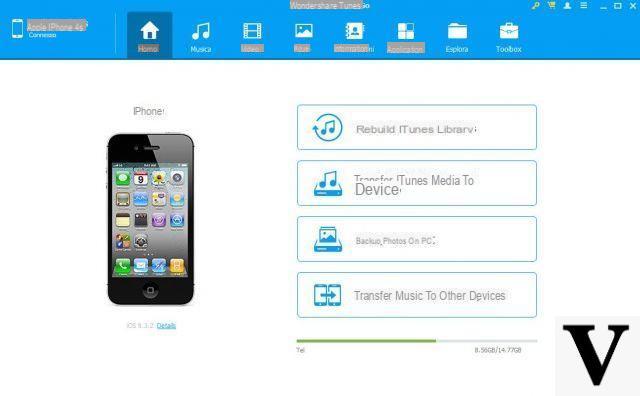 Step 3. Export Photos / Videos to computer and create Animated GIFs
To create animated GIFs with photos on your iPhone here's what you need to do:
a) Go to the PHOTOS section of the program.
b) Choose the photos to convert to GIF and click on "Convert to Gif". This screen will open: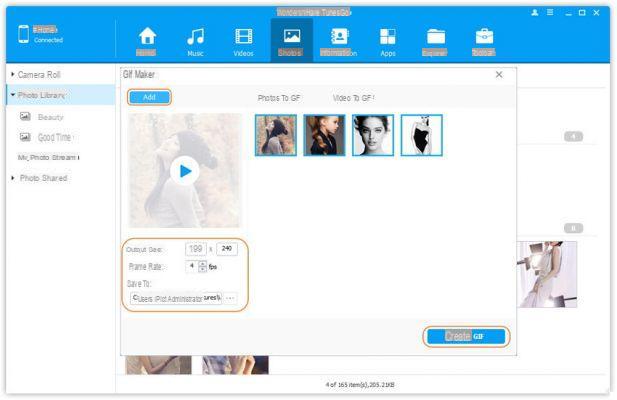 c) At the bottom right, choose the size of the image to create, the frame rate and the destination folder.
d) Click on CREATE GIF to create the animated image from the selected photos
Here is an example of an animated GIF created from 3 photos: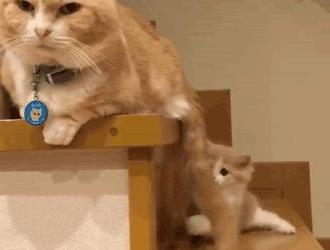 The steps to follow for create a GIF from a video they are very similar to those seen above. The only difference is that after selecting the video clip you will need to set the start and end point from which to capture the "frames" and create the related animated GIF.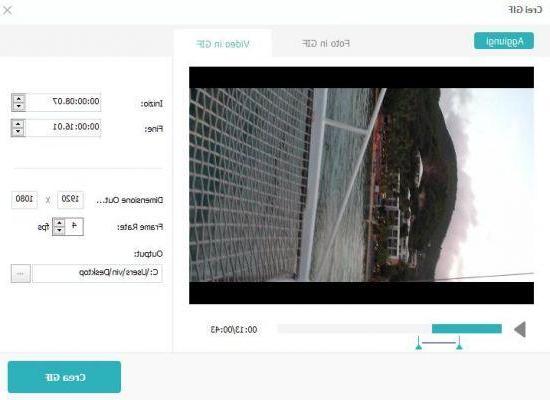 Here is an example of a GIF obtained with this program: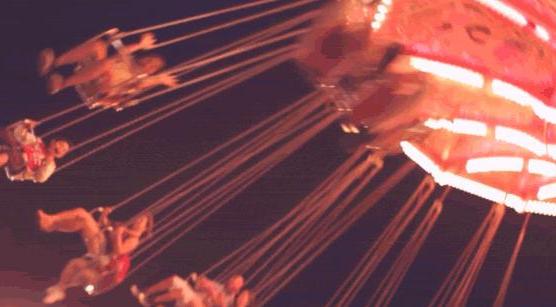 Now that you have created your Animated GIF you can send it and share it with whoever you want, you can publish the gif on Facebook / Twitter, insert it on your website, etc ...
Create Animated GIFs from Photos and Videos Present on iPhone or iPad -