ePub, stands for "electronic publication" and is the standard format used for digital books (eBooks). The ePub format files are designed to be played and viewed on major e-book readers such as the Kindle (from Amazon), Kobo, Sony e-reader, and so on. Usually books in PDF format can also be played through these readers, but the formatting of the PDF is not ideal for reading books on such devices.
If you have digital books in PDF format, below we will see how this is possible convertire PDF in EPUB using a free program such as caliber or a professional software such as PDFelement.
Convert PDF to ePub with PDFelement
Convert PDF to ePub with Caliber
Convertire PDF in ePub con Epubor Ultimate
# 1. Convert PDF to Epub with PDFelement (without Caliber)
PDFelement is one of the most popular PDF document management and processing programs. With it you can not only edit PDFs in a simple and intuitive way but you can also convert PDF files into other formats such as Word, Powerpoint, Excel, HTML and even EPUB. In fact, with this software you can transform PDF files into ePub preserving the original contents. You can also customize the font size, background color, add a cover, and so on.
Another interesting feature is that you can convert up to 200 PDF files at a time, and for each PDF decide which pages to convert to EPUB. You can also set a compression so as not to get too "heavy" EPUB files. But now let's see in detail how to use PDFelement to convert PDF to EPUB
First download and install the software on your computer (Windows or Mac) from the links below:


After installation, the following initial window of the program will appear: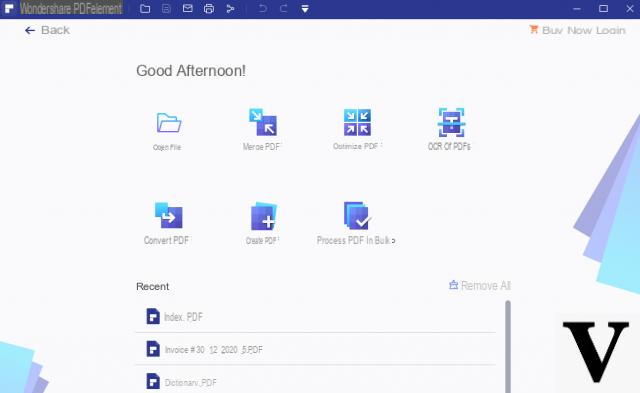 STEP 1. Import the PDF to convert to EPUB
Click on the button OPEN FILE to select the PDF document you want to convert to EPUB format. After having selected and loaded it, it will appear represented in the central screen of the program.
STEP 2. Access the Conversion Settings
Before converting from PDF to EPUB, click on the menu at the top FILE and then on PREFERENCES. In the window that opens, click on the left CONVERTED: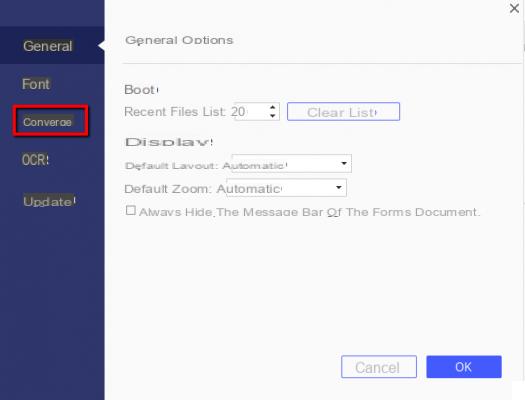 Then access the EPUB tab and the conversion options will appear that you can change according to your needs: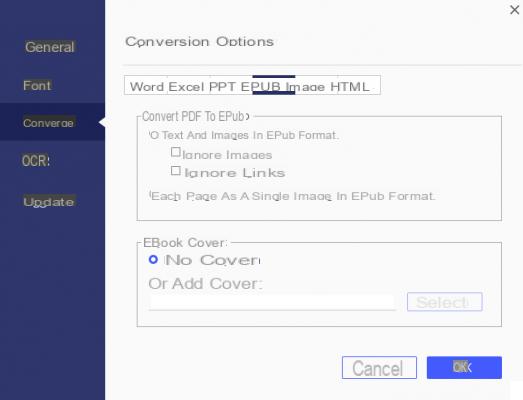 For example, you can decide whether or not to convert images and hyperlinks, convert each page as a single image in EPUB format, add a cover, etc ...
After changing the settings click OK to confirm.
STEP 3. Convert PDF to EPUB
Once you return to the main interface of PDFelement you can make any changes to the document and then proceed with the converting PDF to EPUB. To do this, simply click on the "In another"Under the" convert "section and then choose EPUB as the output format

That's all. The file will be instantly converted and saved to EPUB on your computer.

#2. Convert PDF to Epub with Caliber
caliber is the most popular e-book management and conversion software. In addition to this it must be said that it is a completely free program. To convert an ebook with caliber here are the simple steps to follow:
Step 1. Download and install Caliber on your PC
Click on the following button to download the latest version of Caliber for your computer:

You will be able to download the Caliber version for Windows PC, Linux, MacOS. A "portable" version is also available.
Step 2. Upload the PDF
After downloading and installing Caliber you will need to import the PDF to convert to EPUB. To upload the PDF you can drag it directly to the program screen.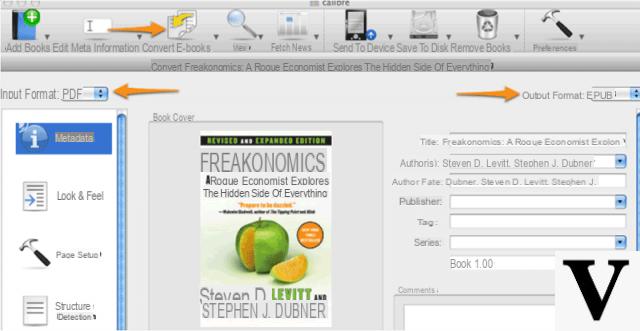 Step 3. Convert PDF to EPUB
After importing the PDF click on the button "Convert eBooks" up. Then select the output format (ePub in our case) and proceed with the conversion operation.
At the end of the conversion you will be able to open and read your ePub file with any eReader.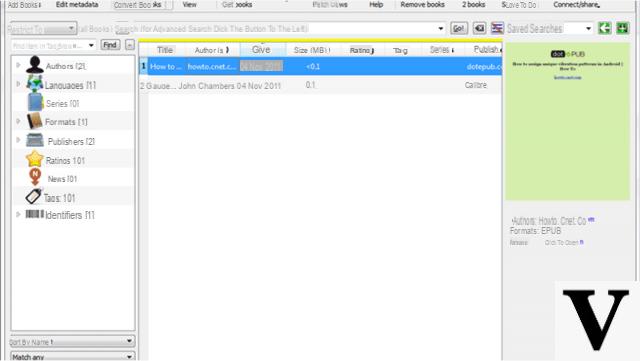 That's all

#3. Convertire PDF in Epub con Epubor Ultimate
This third solution involves the use of another program to convert PDF to Epub. We are talking about the program Epubor Ultimate. This software is characterized by the fact that it can convert (in PDF, Epub and other formats) even those digital books (ebooks) protected by DRM. If you are an ebook enthusiast you will know very well what DRM protection is and what limitations it places on the digital book (which can only be viewed on the device from which it was purchased).
To use Epubor Ultimate to convert PDF to ePub just follow two simple steps:
Step 1. Import the PDF into the program. Drag the file into the program or click ADD to add it.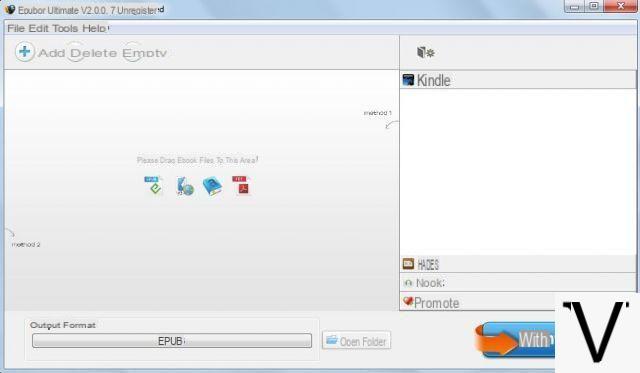 Step 2. Choose output format (epub) and start the conversion. The output format is selectable at the bottom of the program screen.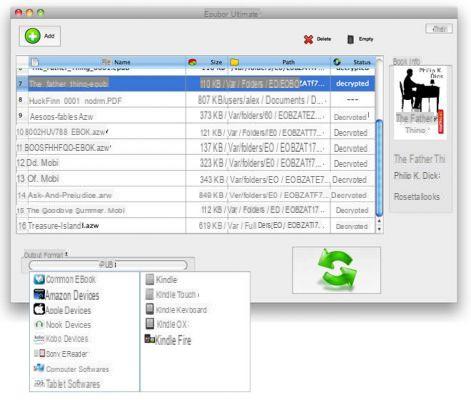 In addition to choosing ePub as the output format, you can also choose the ebook reader that you will have to use to read it: in this way you will have a file adapted to perfection with that device.
Convert PDF to EPUB with and without Caliber -