Since the beginning of December, a scam has been quite frequent: you receive an SMS asking you to pay postage to receive your package. Clever kids are taking advantage of the end of the year holidays to collect bank card numbers.
After the scam on Leboncoin, here is the La Poste scam (or any carrier, including DPD, UPS, Colissimo, GLS, DHL…). Indeed, many of you receive an SMS which invites you to pay postage to receive a package.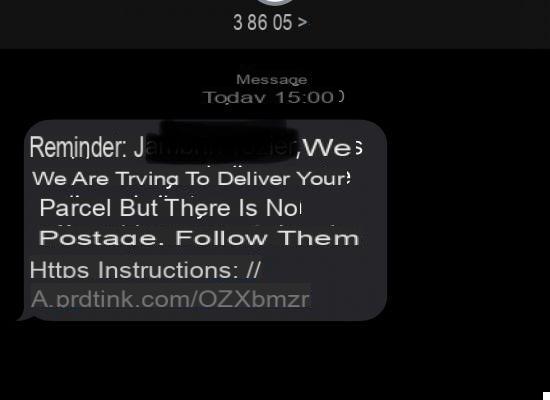 The scam takes the form of a rather classic phishing on the web, where everything is done to deceive you: an almost true SMS, a site that looks like that of La Poste ... to ultimately recover your credit card number.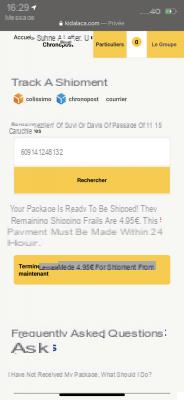 We are therefore taking advantage of this warning article to give you some advice to avoid being fooled, especially as it can happen even to the most seasoned among us:
Check message information : address and number of the sender…
Always check the URL (web address) you want to click. If you are in doubt, do not click. This URL is displayed in the address bar of your browser. In our article above, we can see that the kidalaca.com address is not that of La Poste (laposte.com);
Read the texts. A lot of times, luckily for you, thugs don't know how to write Spanish or its syntax correctly;
Ask yourself logical questions : do we generally need to pay postage on the post office site to receive a package?
Be careful, sometimes fraudulent emails and websites look a lot like the originals.. The resemblance depends on whether or not the hackers have done their "homework" recently. So check the logos, hypertext links ...
If you are unsure of a web address, open it in private browsing. To avoid getting ripped off, don't click anywhere! In general, it is better to never follow links included in emails.. Instead, you can open a new window and manually enter your bank or online store address.
We invite you to continue reading with this file full of good safety advice to follow.
To learn more
How to secure your smartphone, tablet or PC? The ultimate guide!