I contacts certainly represent the most important data stored on our mobile. Without them the mobile phone loses any use because we will not know who to call or send messages or emails to. If you want to avoid losing or deleting the contacts stored on your iPhone that's always a good thing backup iPhone contacts (possibly on a regular basis, e.g. once a month).
We have already seen in previous articles how to backup iphone contacts with and without iTunes. In this article we want to show you the simple steps you need to take to do backup iPhone contacts to iCloud.
Surely you will already know iCloud, a very useful service offered by Apple that allows you to store your data (photos, contacts, messages, videos, etc.) directly online on a secure server and accessible only through an "apple id" and a password. us choice. Thanks to iCloud it is possible not only to safeguard the memory of the device avoiding having everything in it, but it also allows you to backup data in a simple and fast way. Below we show how to backup contacts to iCloud.
Step 1. Go in the SETTINGS of your iPhone. Scroll down until you find the item iCloud. Click on it.
Step 2. Enter your iCloud account data with its password. Make sure the WiFi connection is always on.
Step 3. Activate the option CONTACTS. .
Step 4. Click on the button below Memory & Backup.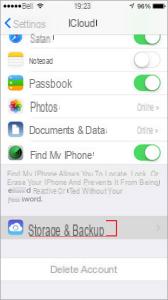 Step 5. Activate the BACKUP ICLOUD option and finally click on Back Up.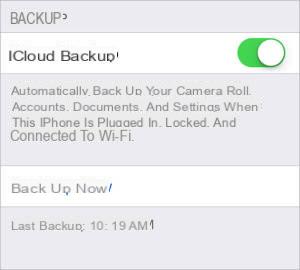 Step 6. The backup process will begin and within seconds all your contacts will be backed up to iCloud.
If in the future you need to bring the contacts from iCloud back to your iPhone, all you have to do is follow the following guide: how to restore iCloud contacts to iPhone.
MobileTrans: Alternative to iCloud to Backup iPhone Contacts
If you are looking for an alternative to both iCloud and iTunes to backup your iPhone contacts, we recommend that you try MobileTrans. It is an excellent application designed both to transfer data between different devices and to backup & restore data on iPhone and Android. Here's how you can backup iPhone contacts to your computer (Windows or Mac) with this extraordinary application (available with both Windows and macOS systems).
Step 1. Download MobileTrans for PC or Mac from this page.
Step 2. Use a USB cable to connect your iPhone to the computer
Step 3. From the main interface of the program, access the area BACKUP (top right)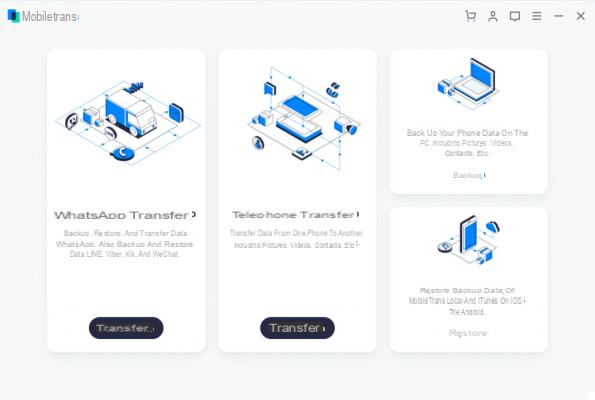 Step 4. Choose the data to be backed up (eg Contacts, SMS, Photos, etc…). In addition to contacts, you can also backup photos, text messages, videos, notes, voice memos, calendars, and much more. All data will be saved in a backup file directly on your computer avoiding the risks associated with "cloud" services and online in general.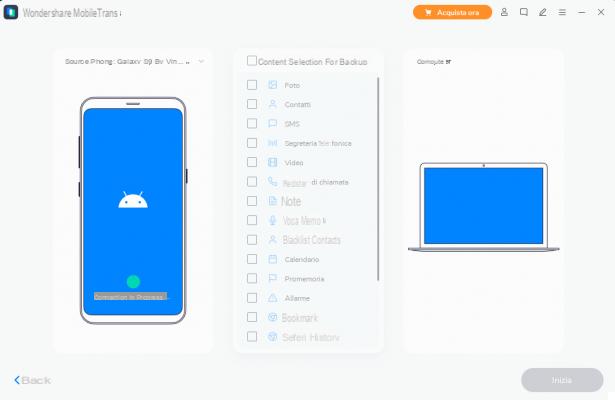 Step 5. Click on "IT BEGINS"At the bottom right to start creating the backup. The "Start" button will be activated only when the iPhone connected to the computer is correctly detected by the program. If it is not detected, try disconnecting and reconnecting the device. Also make sure that you have installed the latest version of iTunes on your computer as this will ensure that all necessary drivers are present.
Step 6. Click on OK at the end of the process. At this point you will have created a backup on your computer that can be restored on the iPhone at any time, always using MobileTrans (and clicking on the function Restore in the main interface).