Replacing your bank card with your smartphone to pay at the supermarket checkout is a reality. Between Apple Pay, Google Pay or Samsung Pay, there are many services to offer contactless payment with your mobile. Which banks are compatible? What are the differences between the services? Here is our complete file on payment in NFC.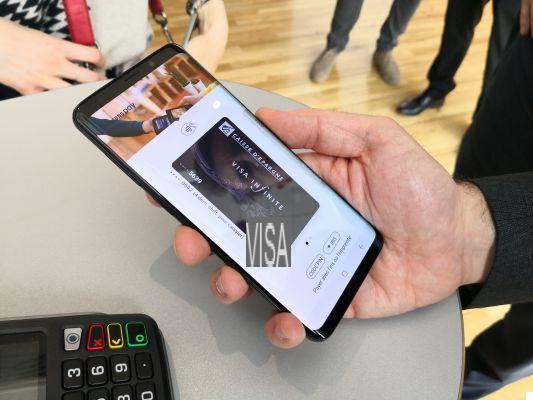 To pay in store, there are now several methods. From the traditional cash to the essential bank card through the aging check, everyone can find their (bank) account there. The latest in terms of settlement is the mobile method. Via a special application, it is indeed possible to pay by placing the phone on the card terminal, like contactless payment.
Mobile payment, how does it work?
Payment via a smartphone is made by placing the device on a bank card terminal. Thanks to NFC technology allowing data transmission over a short distance, as well as a dedicated application on the device, the phone will work like the contactless of a credit card.
Once configured, whether with an iPhone or an Android smartphone, it is generally sufficient to bring the phone to the payment terminal, choosing the bank card to use, and possibly identifying yourself by biometrics (Face ID, reader imprint, etc.). This solution works even when the smartphone is not connected to any mobile or Wi-Fi network.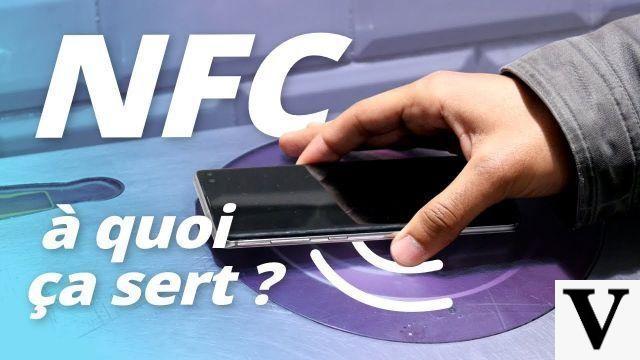 YouTube linkSubscribe to Idroid
Which stores are compatible?
All brands that offer terminals compatible with contactless payment by bank card are also compatible with this payment solution using a smartphone. The best way to ensure the compatibility of the terminal, other than asking the merchant, is to read what is written on it at the time of payment. If the device asks to "present a card" and not to "insert it", it is because it takes into account contactless payment.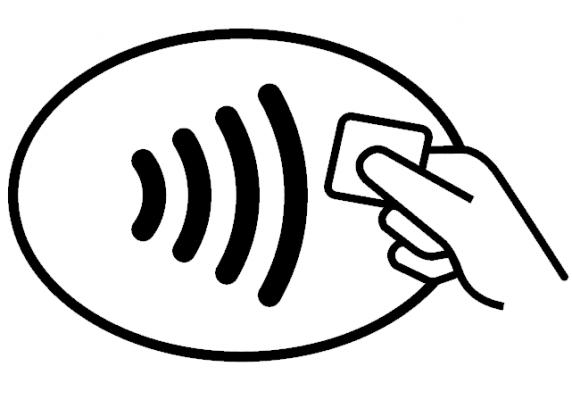 The symbol indicating compatibility with contactless payment
Free and without cap
Unlike contactless payment with a bank card, which is limited to 30 euros per payment for cards issued since 2018, contactless payment with a smartphone has no limit. It is therefore possible to pay 50, 100, 200 euros or more with your smartphone.
In principle, payment using a contactless service does not involve any additional costs. It is always better to check the rates charged by your bank.
Is it possible to pay with a switched off or discharged smartphone?
Although it is possible to pay with a contactless credit card, although it is a product without a battery, it is not possible to pay in the same way with a switched off smartphone. The smartphone must be turned on to activate the payment, select the card to use and identify with the fingerprint reader or facial recognition.
Google Pay
Google Pay is the universal solution offered by Google for Android. It has been available in Spain since December 2018. To work Google requires a smartphone running Android 5.0 Lollipop or newer, and NFC compatible of course. It is undoubtedly one of the players in Spain to offer the fewest compatible banks, but it is also the best integrated solution on Android.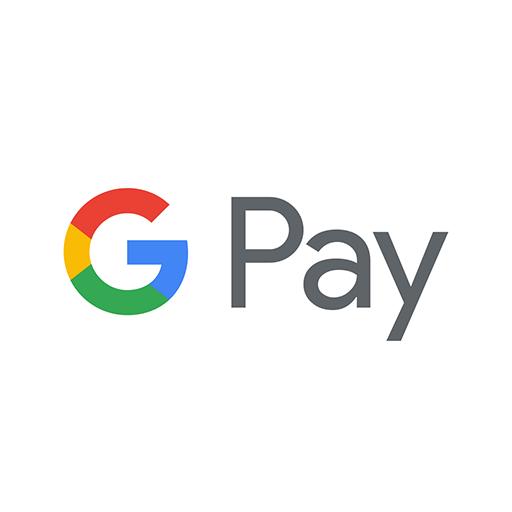 Google Pay
Download Google Pay Free APK
Safety
Google Pay stores bank details encrypted and securely in special data centers. The smartphone stores a virtual identifier created from these details, corresponding to the registered bank card. It is this identifier which is transmitted to the payment terminal, without the merchant being able to read the original banking information.
Biometric identification is only required for transactions for an amount greater than 30 euros.
Which banks are compatible with Google Pay?
Boon
Boursorama Bank
Fortune
Mastercard Ticket Restaurant Edenred
Max
Orange Bank
lunch r
Lydia
N26
Revolut (except Visa cards)
Bunq
For more information, do not hesitate to consult our complete file dedicated to Google Pay.
Samsung Pay
Samsung also offers its own contactless payment solution on Android, in competition with Google Pay. This service is only compatible with certain Galaxy smartphones of the brand (in particular the Galaxy S10, Galaxy S9 and Galaxy Note 9, but also certain Galaxy A).
It has the particularity of using two different technologies, the NFC on the one hand like its competitors, and the MST on the other hand. The latter makes it possible to imitate the magnetic strip of a bank card, and is therefore compatible with all payment terminals, particularly in the United States where this method of payment is very widespread. Note that in Spain, Samsung has chosen not to use MST technology.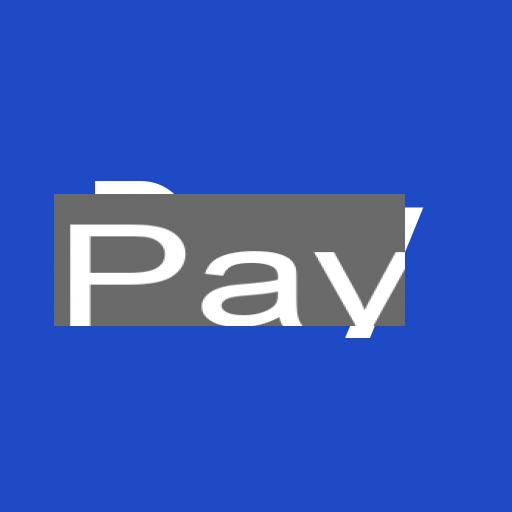 Samsung Pay
Download Samsung Pay Free APK
Safety
The Samsung Pay app stores an identifier corresponding to the registered bank card. It is this identifier which is transmitted to the payment terminal. Thus the data of the card itself is never transmitted or even stored in the application and even less on the servers of Samsung.
To pay, it is necessary to use a biometric identification by the iris scanner or the fingerprint reader. Too insecure, facial recognition is not compatible with Samsung Pay.
Which banks are compatible with Samsung Pay?
Apetiz
BCP Bank
Bank of Savoy
People's Bank
Boursorama Bank
Savings bank
Crédit Agricole
Lydia
Max
Edenred Restaurant Ticket
Fortune
PCS Mastercard
Credit North
Paylib
Paylib is the mobile payment solution created by a group of Spanish banks. Each player implements this solution differently, and there are therefore as many Paylib applications as there are compatible banks. This also means that you will not have access to an interface bringing together all your bank cards if you are a customer of several banks.
The service guarantees that its use is free and compatible with smartphones equipped with NFC with an Android version greater than 4.4.
Which banks are compatible with Paylib?
Crédit Agricole
BNP Paribas
The postal bank
Societe Generale
Hello Bank
Boursorama Bank
Crédit Mutuel ARKEA
People's Bank
Savings bank
Crédit Mutuel
CIC
Apple Pay
The only contactless payment service compatible with iPhone is Apple Pay. It is also an exclusive service for smartphones since Apple Pay is not compatible with Android. Launched in 2016 in Spain, Apple Pay quickly gained ground and is compatible with a large number of banking establishments.
To use Apple Pay, you must have an iPhone 6 or newer. It is also possible to associate an Apple Watch with your iPhone to facilitate payment in store.
Safety
Apple stores an identifier corresponding to the data of the bank card in an encrypted manner on a secure chip within the central processor of the device. A second unique identifier is generated for each payment, all to ensure that banking information is never transmitted to the merchant. No information is stored on Apple's servers.
Identification is done with Touch ID or Face ID before any transaction.
Which banks are compatible with Apple Pay?
American Express
Apetiz
Arkea Private Bank
BCP Bank
Crossroads Banking and Insurance
Bank of Savoy
People's Bank
BNP Paribas
Boon
Boursorama Bank
Bunq
Savings bank
Crédit Mutuel Bretagne, Sud-Ouest and Massif Central
Fortuneo Bank
Credit du Nord Group
Hello Bank
HSBC
The postal bank
Lydia
MAx
Mone
N26
Orange Bank
Societe Generale
Edenred Restaurant Ticket
What about security in all of this?
An essential issue is often raised when talking about mobile payment: that of security.
Can I pay with my phone without me realizing it?
Some mobile payment services, such as Paylib, offer to pay without a security barrier up to a certain configurable amount of 0 to 20 euros. The operation is therefore similar to that of the contactless payment of a conventional card. Beyond that, the application must be open and will ask you for any passwords, facial recognition or fingerprint recognition that you have set up.
What if my phone is stolen?
Mobile payment works like the dematerialization of a bank card, by simulating it on the phone. If your phone is ever stolen, the safest way is to block it on the card to make sure you block any transaction for good. However, in the cases of Apple Pay and Google Pay, it should be borne in mind that the bank data is stored in an encrypted way and necessarily requires a biometric identification of the phone.
Apple and Google also offer ways to erase the memory of your phone remotely with "Find my iPhone" and "Find my device".