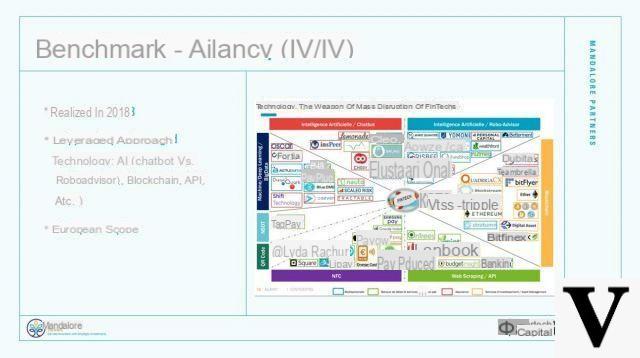 How to set up a crowdfunding platform? There are several ways to achieve this, including white label platforms like CapSens, Easycrowd, or Particeep. The principle: the service provider makes tools available without showing his name.
Prêt à la carte chose this option by calling on Particeep to set up a crowdlending platform. This variation of crowdfunding allows individuals to lend directly to businesses.
Landmarks

Particeep
A la carte loan
CCM - Can you introduce yourself and your company?
Adrien Regnault - I am the digital marketing director of Prêt à la carte: a precursor of crowdfunding of business loans by individuals, opened in June 2015. The protection of lenders' capital is the key positioning of Prêt à la carte, its "DNA ".
CCM - How did you find out about the solution offered by Particeep and since when have you been using it?
AR - Our company was founded in November 2014. We have studied the different solutions on the market. It appeared to us that the Particcep solution had advantages over other solutions. In particular, we have worked with Particeep and Axa, the unpaid insurance solution as well as the death / disability insurance which are at the heart of our positioning.
CCM - What specific needs does this service meet? What prompted you to use it?
AR - We didn't want to waste time developing a site and connecting to a payment institution, for example. We also wanted to be the first to offer our lenders Axa unpaid insurance.
CCM - Did you use any other tool to meet the same needs before you discovered Particeep? Which ?
AR - Not exactly. We first used a Wordpress type solution to exist through a single home page. Lenders and borrowers could register and we told them that we were going to open the site soon. During this time we were working on the final site with Particeep.
CCM - Tell us about your first use of the service.
AR - We were one of the first crowdlending platforms to use the Particeep solution. So we "wiped out the plaster". It was done knowingly between us and Particeep but it was still painful at times. We were able to open 95% of the site in 2 months and we did the last 5% in the following month. Today it would be much shorter I think.
We had to go back and forth a lot and make modifications, especially on the lender and borrower tunnels which were not fluid enough. Particeep also had to speed up its change upload time, which was one week. From the moment you have a lot of small modifications (spelling, positioning of the text etc ...) necessary to finalize your site, it takes time to put on the site modifications of the order of the day.
Particeep did not have a user manual for its site. We had to spend a lot of time with the designers to figure out how it worked, which was possible, although we did a preliminary study. But the devil is in the details! Eventually they wrote this manual but we were coming to the end ...
CCM - How do you use it on a daily basis? What are its features?
AR - All the functionalities are used:
For lenders: creation of the account, choice of project, investment in a project, monitoring of repayments by the borrower, archiving of the Cash Voucher which is the support for the loans.
For the borrowers: creation of the project, monitoring of the subscription, archiving of the Cash Voucher, monitoring of repayments to lenders.
For both populations: bookkeeping, management of financial flows and taxation.
Several important points for us: the possibility of helping lenders or borrowers to complete their file (downloading CNI, RIB, KBIS etc ...). In fact, lenders and borrowers are not familiar with "self-care" consisting of browsing the site, downloading all the necessary documents themselves, etc. It is important to be able to help them at certain points in the process so that they do not get discouraged.
The fact that insurance is integrated into the process of creating the borrower project also saves a lot of time.
CCM - Do you have statistical monitoring? In what form ?
AR - Not really. Statistics are limited to the total number of lenders and borrowers.
CCM - How much is it costing you to use Particeep?
AR - There is a set up cost and a monthly cost for loan and insurance activities (prices can be viewed on the site).
CCM - What do you think are the strengths and added value of Particeep?
AR - The speed of implementation if we stick to the features and standard processes.
It is also an inexpensive solution.
CCM - What would you need to improve or add based on your experience?
AR - The lender acquisition tunnel is too complex for amounts less than 300 euros when compared to competing sites. This generates breaks in the process and delays which discourage lenders and greatly reduce the conversion rate.
More generally, it is a standard solution for which any significant adaptation must be accepted by all the users, which takes a very long time.
Site and page traffic statistics should be available to optimize the different lender and borrower processes.
Particeep should also offer a paid web development service in order to allow customers to develop exclusive specificities compatible with the overall Masterplan. This would increase responsiveness.
Landmarks
Particeep
Crowdfunding, calls for projects and management of white label participation
Solution created in 2013
The Particeep site
A la carte loan
Business loan crowdfunding platform
Opened in June 2015
The Loan à la carte website