From Apple to Oppo via Samsung and Xiaomi, the majority of smartphone manufacturers today offer technologies that allow you to quickly charge your smartphone's battery: Quick Charge, Fast Charge, Power Delivery, etc. What are the best fast chargers to benefit from fast charging on your iPhone or Android smartphone? Discover our selection.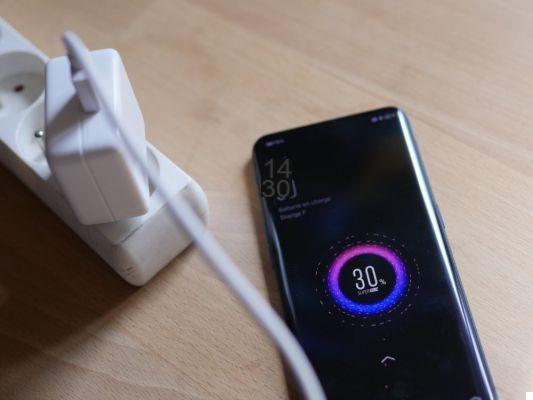 If there is one area that has not been simplified in recent years, it is that of the charging of our mobile phones. Until recently, things seemed to be heading for auspicious horizons, with massive adoption of USB-C and its Power Delivery.
It was without counting on the arms race in which the various manufacturers have embarked on the fast charge. Forgotten universality, everyone goes for their own solution, often with breathtaking figures like Oppo and its fast charge at 125 W, more than the vast majority of laptops, and that of Xiaomi which goes up to 200 W.
Samsung, Motorola, OnePlus, Huawei, Honor, Xiaomi, Apple, Oppo… smartphone manufacturers almost all offer different fast charging technologies for their smartphones. Apple in particular no longer even supplies chargers with its smartphones, a trend that is becoming more widespread. After Samsung, it's Google's turn to no longer provide chargers with its Pixel 6. What makes the purchase of a charger even more important ...
Gallium nitride is fantastic
You may have noticed: chargers have tended to be smaller for the past two years. We must thank gallium nitride for this dry diet. This semiconductor is indeed much more efficient than traditional silicon at equal size. Many manufacturers are therefore taking the opportunity to produce very powerful chargers while being much less bulky.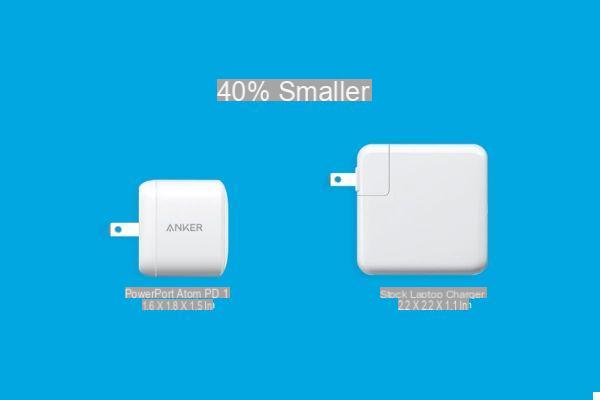 They obviously cost a bit more than their classic counterparts, but the space savings are definitely worth it, especially if you have your charger in your bag. On the shelves, they are often distinguished by their English acronym GaN.
If you have no idea which charger to choose for your smartphone and you don't want to go further, here are our recommendations that can be used and reused with any smartphone.
For an Android smartphone with a USB-C port (reversible): USB-C Power Delivery 20 W charger + USB-C to USB-C cable
For an Android smartphone with a microUSB port (reversible): 15 W USB charger + USB-A to microUSB cable
For an iPhone: 20 W USB-C Power Delivery charger + USB-C to USB A lightning cable
To charge several devices at the same time: 4-port Power Delivery GaN 65 W charger
Note that for the majority of technologies (except OnePlus, Oppo and Realme which use a proprietary VOOC cable), all USB cables are compatible with fast charging, since it is not linked directly to the cable.
In view of the powers that now pass through these cables, we recommend that you stay on established brands and quickly throw away any damaged cables. And if you are in doubt about which length to choose, 120cm will fit most uses.
If you want to charge your phone wirelessly, you can read our guide to the best wireless chargers. And if you're a frequent traveler, our pick of the best power banks can help.
Chargeurs rapides Samsung, Apple, Xiaomi, Google, Sony : USB-C Power Delivery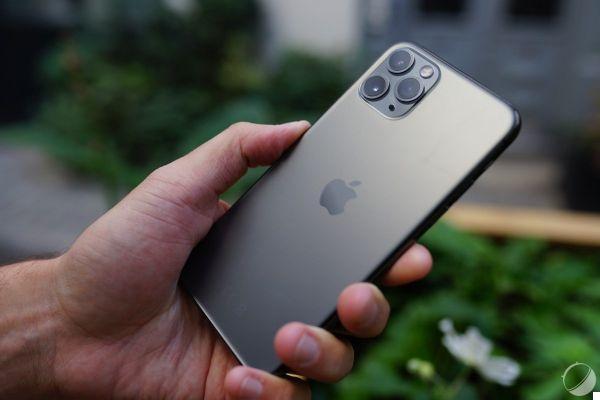 The standard around which all brands are gradually coming together for fast charging is USB Power Delivery. This technology, made possible with the USB 3.1 standard, allows you to quickly charge your peripherals thanks to a higher output voltage. Above all, it allows you to charge any type of device (smartphones, PCs, tablets, Nintendo Switch, accessories) with the same fast charger.
More and more smartphones are compatible, in particular those from Google, Sony, Samsung and even the iPhone. Even if your smartphone is not USB 3.1 compatible, the fact of opting for a USB-C Power Delivery charger allows it to have the best possible charging speed and, above all, to have a reusable charger to avoid collecting them.
Find the Anker Nano 20W charger for 20 € at Amazon
If you have an iPhone, you will have to remember to take a Lightning cable to USB Type-C, or USB-C to USB-C if you know you need it for an iPad Pro for example.
If you choose a charger with a high output power (45W or more), it will be able to charge more demanding devices like a PC or MacBook. Don't worry about the smartphone, the charging power will adapt to its demand without danger.
Find the Anker Nano II 45W charger for 45 € at Amazon
Qualcomm Quick Charge: wide support
With its different versions of Quick Charge, we are now at 5.0, Qualcomm has been a pioneer in fast charging. The major advantage of the chip manufacturer is that it provides turnkey solutions to manufacturers.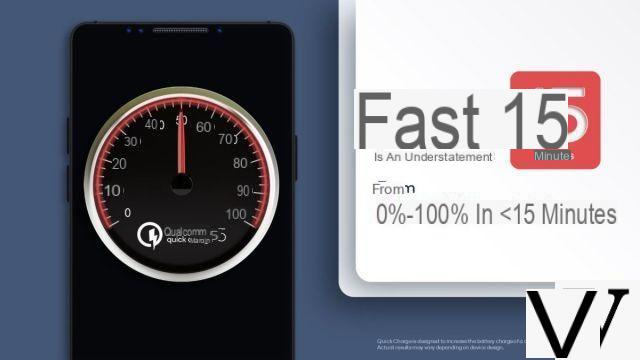 From 0 to 100 in 15 minutes // Source: Qualcomm
Offering up to 100 W of power, version 5.0 of the standard is backward compatible and, in passing, respects the most classic Power Delivery. In practice, things are a bit more complicated since no such charger is available.
However, there are good Quick Charge 4+ models at relatively reasonable prices.
Chargeur Belkin Boos Charge 27 W
OnePlus, Oppo and Realme: VOOC / Warp Charge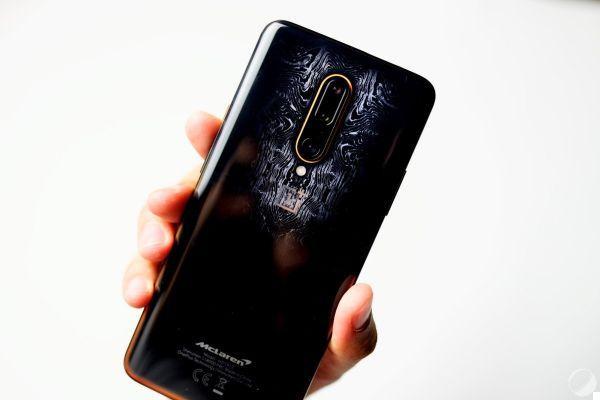 OnePlus and Oppo / Realme offer proprietary fast charging technology: Warp Charge / VOOC Charge. Unlike its competitors, this one only works with a charger et a compatible cable. They are officially available on the OnePlus store or on the Oppo Amazon store.
Chargeur OnePlus Warp Charge 30 W Chargeur OnePlus Warp Charge 65 W
Huawei et Honor : Huawei Supercharge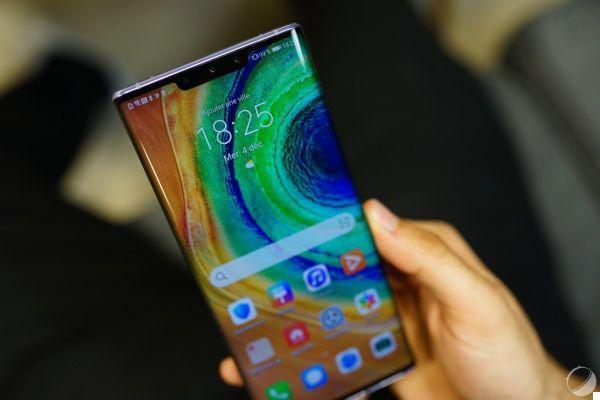 The majority of smartphones offered by Huawei have a HiSilicon Kirin SoC offering a fast charging technology specific to the brand: Huawei Supercharge. In order to take advantage of the best charging speed, we therefore recommend that you opt for an official charger.
Original Huawei SuperCharge charger
Understand everything to fast charging
Can fast charging damage my battery?
The batteries in our electronic devices are sensitive and charging them quickly can in theory damage them or shorten their lifespan. In practice, this is not really the case. Modern charging is indeed a complex affair, the power supplied by the charger is indeed modulated to limit the heating and wear of the cells. Thus, the first 80% of charge is very fast and then gradually slows down.
No need to be afraid, the phone and the charger take care of everything.
Does my battery need to be empty before charging?
This very common myth is nonetheless totally false. On the contrary, battery wear is most marked when it is completely empty. No need to run out of fuel before refueling.
If your smartphone is compatible, we have also selected the best wireless chargers around.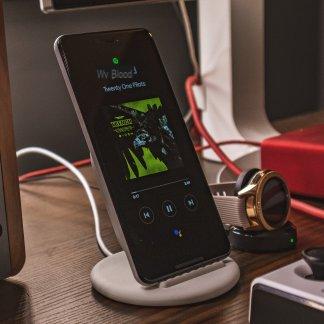 What is the best wireless induction charger for smartphones in 2021?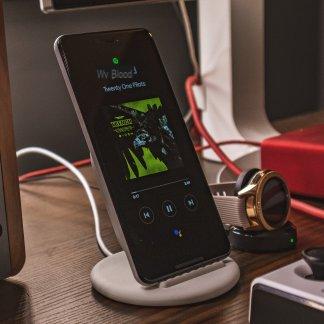 Wireless charging is now popular on smartphones and accessories. What is the best Qi induction charger? Find our selection to never run out of battery on your Android smartphone, ...