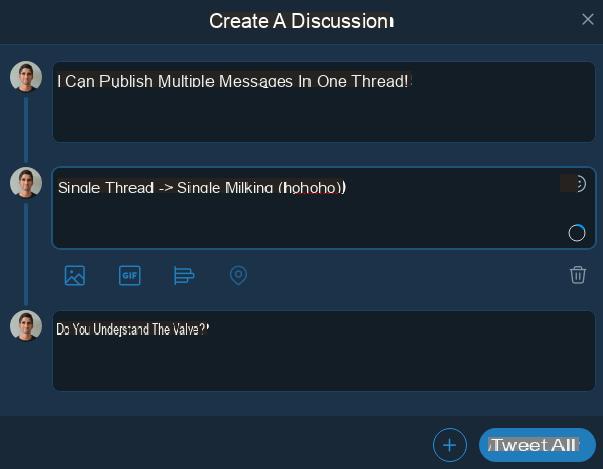 In recent times, Twitter has undergone profound changes. The social network has already revised its DNA even by pushing the limit of 140 characters per message to 280 characters. Now, the platform also allows you to publish a series of posts one after the other at the same time.
These famous message sequences are generally called "threads". We use it when a single message is not enough to express everything we want to say. Until now, you had to publish the first message, then reply to it and publish and repeat the maneuver as many times as necessary. In other words, we posted each message one by one.
Twitter has therefore modified this by offering a new interface allowing you to write all the thread's messages before publishing it.
How does it work?
The functionality is extremely simple. Next to the "Tweeter" button at the bottom right, an icon appears in the form of a +. Once you've written your first post, all you have to do is click on it to create a second text field and continue with your thread. Repeat this until you have finally said everything on your mind. You can then press "Tweet all".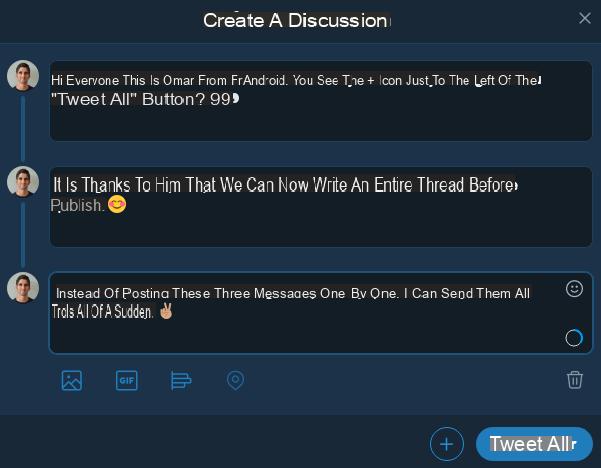 These three messages in a row can be published at once.
If, after posting, you want to add a new message, all you have to do is click on "add another tweet". For more clarity, a button "See the discussion" also allows to display the whole thread.


So you can get a nice thread like the one below (you have to click on it to unroll it on Twitter).
Just testing the new Twitter button that allows you to post a thread all at once. pic.twitter.com/a9hD5WSUpp
- Omar Belkaab (@OmarBelkaab) December 13, 2017
What about l'mobile application?
On the desktop version of Twitter, the famous + button already appears. On the mobile application, the deployment is currently underway and could take several weeks. When it arrives on your smartphone, it will appear on the right, in the bar between the written messages and the keyboard.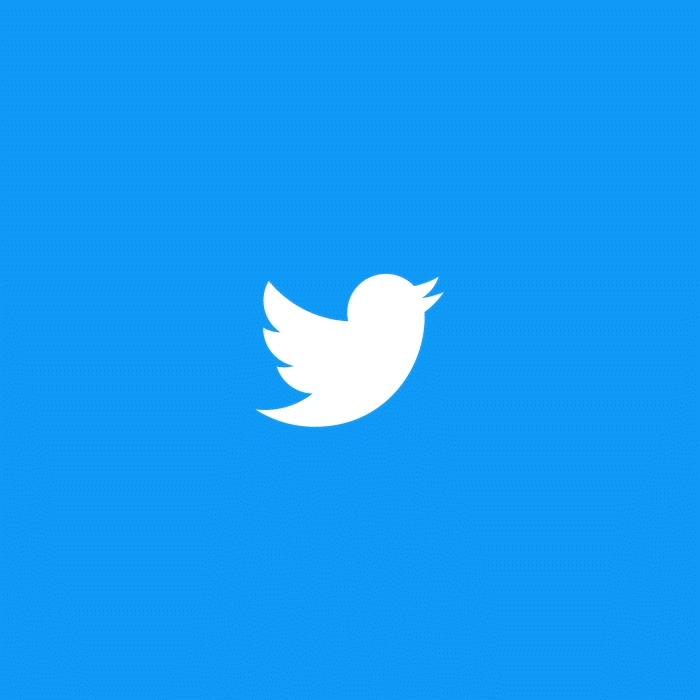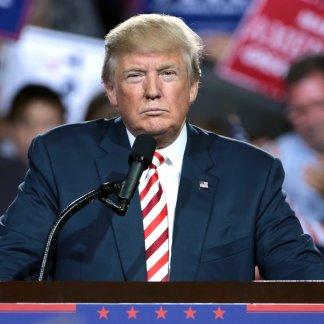 Donald Trump deprived of Twitter by departing employee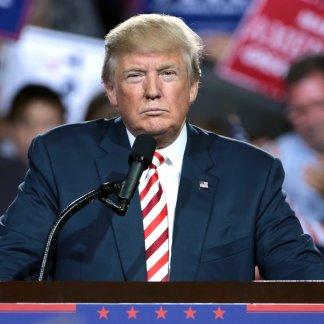 Donald Trump is a controversial figure. Its detractors and supporters clash in a war of arguments (often embellished with insults, otherwise it's not funny) on social networks and the media in general. And even if…