Amazon has become a platform capable of selling everything from small everyday tools to the biggest expensive products. However, many consumers still have to fall back on consumer credit for larger purchases, which is not the most optimized on the large trading platform.
Relatively recently, Amazon allowed its buyers to make 4-installment payments by credit card for purchases of less than 1000 euros. The program is being extended even further with the arrival of the PayMens solution ("payment" + "monthly payment"…) deployed in partnership with Cofidis.
This new payment method is available for purchases between 100 and 3000 euros. In your interface, you just have to select it when validating your basket, payment method category. It appears on all qualifying purchases on the site, most of which are managed directly by Amazon.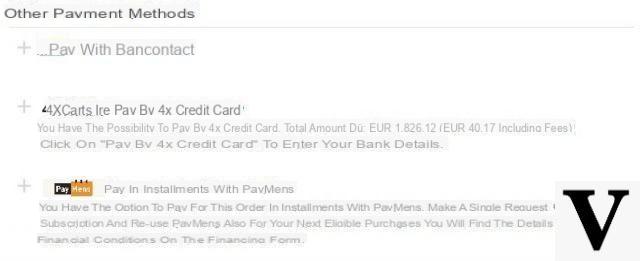 PayMens is actually managed by Cofidis, and allows you to access consumer credit with immediate response for any purchase under 1000 euros. Between 1000 and 3000 euros, it is a depreciable credit subject to validation. In both cases, you will need to provide a valid identity document as well as a RIB.
Note that the rates are not specified and they seem to fluctuate depending on the market value of the product you are looking to acquire. All credit terms are listed on this Amazon help page. Please note: "a loan commits you and must be repaid", this type of payment solution is not to be taken lightly.