Nintendo Switch welcomes a brand new firmware update. This version 12.1.0 improves the management of your storage, giving you more freedom. It should download automatically.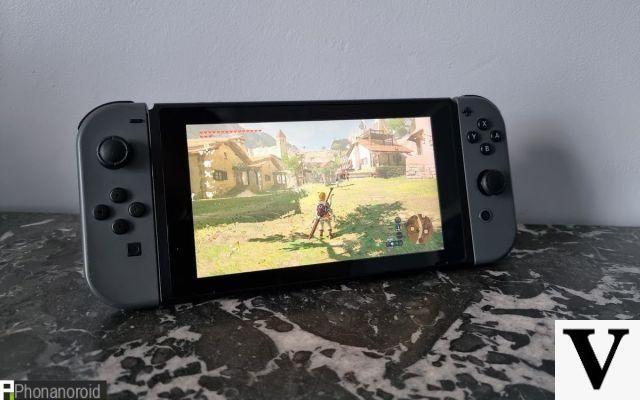 Nintendo Switch welcomed a brand new update on July 5th. This version 12.1.0 of the firmware brings, of course, its share of corrections, but also its novelties. If a Switch player will not see a fundamental difference at first, we still note the arrival a very practical feature to manage your storage space.
Players often feel cramped on their machines, we know. The Switch allows you to add a microSD card to be more comfortable at this level but even with that, it is not enough after a while. Nintendo therefore brings a new functionality. It is now possible to uninstall updates for a game without uninstalling the game itself.
The Switch allows you to better manage your storage space
For example, you are running out of space to download the new big game that has just been released, and you think it's a shame to remove Smash Bros from your console. It will suffice then uninstall updates in order to gain a few GB. No need to redownload the game later to launch it, just the missing data.
Read also - Switch: sales explode, Nintendo is not afraid of the competition
If you start your Switch and you are connected to the internet, you should have the update. offered automatically. You just have to let yourself go. Otherwise, go to the console settings then to the System submenu. A tab on updates will then be offered and you just have to go over it to download it.
The storage issue isn't new to the Switch, and this update feels more like a band-aid on a wooden leg than anything else, but it's appreciable nonetheless. This month, the console will welcome a new big game: le remaster de The Legend of Zelda Skyward Sword. It will therefore be necessary to make room to install it. As for the Switch Pro, it remains very mysterious for the moment, but we can bet that it will bring more storage if it really exists.