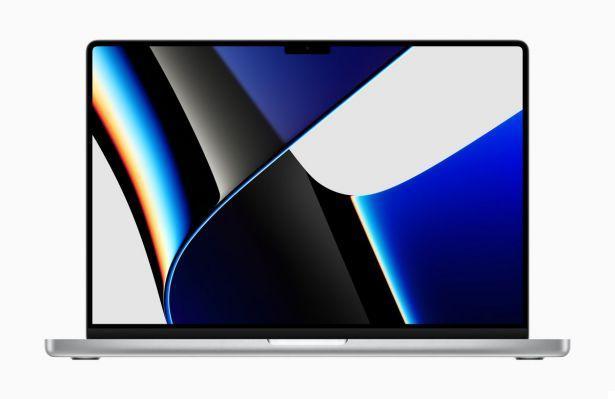 © Apple
Available for a few days now, the new MacBook Pro Apple incorporates a notch.
And that seems to pose some concerns… to Apple.
Inconsistencies with the MacBook Pro notch
You will not have missed it, Apple recently launched a whole new range of MacBook Pros, which (like the iPhone 13) have a small notch located at the top of the screen. A design choice assumed on the part of Apple, which recently explained that the notch in question was a "smart way to offer more space to the user".
However, it seems that this same notch is currently a problem. Indeed, depending on the use of the new MacBook Pro, the notch can lead to certain inconsistencies at the level of macOS, which no longer manages to manage it "intelligently".
Twitter tweet
Quinn Nelson, owner of Snazzy Labs, posted several videos on Twitter in which he noted various concerns inherent in the small notch. One of them allows in particular to demonstrate a concern directly linked to macOS and iStats Menu, with the possibility of moving the "Battery" icon behind the notch, making it invisible to the user, but nevertheless clickable. A concern that can also occur in other applications.
A fix coming soon
Nelson Quinn also points out how an older version of DaVinci Resolve avoids the notch. In applications that have not been updated for the latter, it is therefore impossible to move the mouse pointer there. Apple therefore blocks this space so that old applications cannot display menu items under the notch, with a mouse that carefully avoids going below.
The Verge explains that "these problems are extremely rare and will probably only appear in applications with many menu items." For its part, Apple should quickly propose a fix to prevent this bug from persisting.
Source : The Verge