Your iPhone does not connect to Wifi? Below you will find 14 possible solutions to the problem and reconnect your iPhone (or iPad) to the Wi-Fi network you want.
Solution # 1: Reset Network Settings
The first piece of advice we give is to reset the network settings on your iPhone. In this way, many have solved the problem of "iPhone won't connect to Wi-Fi".
Step 1. Go to Settings on your iPhone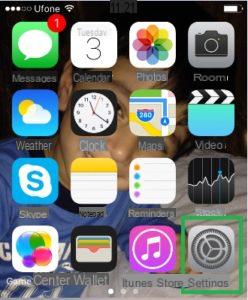 Step 2. Go to "General"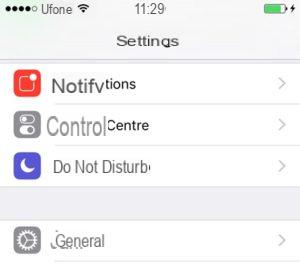 Step 3. Click RESET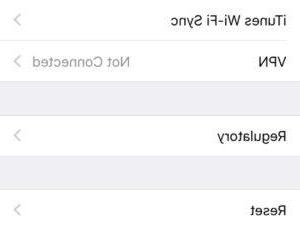 Step 4. Then click on "Reset Network Settings".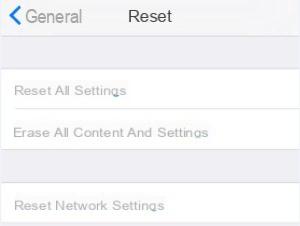 Step 5. Enter your iPhone password to proceed with this reset.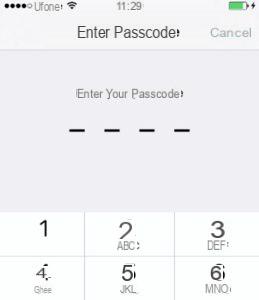 Solution # 2: Reset all settings
If the first solution did not solve the problem then you can proceed with restoring all the settings of your iPhone.
Step 1. Go to Settings
Step 2. Click on the "General" section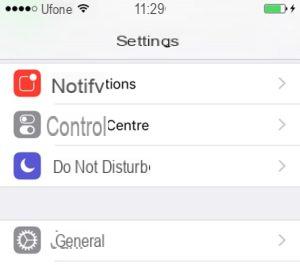 Step 3. At the bottom click on the option Reset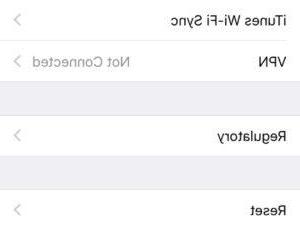 Step 4. The first option you will see and click on is "Reset all settings":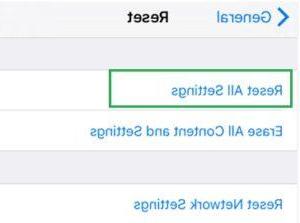 Step 5. If your iPhone is password protected you will be asked to enter it to proceed.
Solution # 3: Set iPhone as New
Setting the iPhone as new and connecting it to the Wi-Fi network again should resolve the problem. Here's how to do it.
Step 1. Connect iPhone to your computer via USB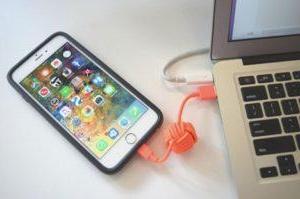 Step 2. Open itunes and click on the "Backup" button to make a backup before the general reset.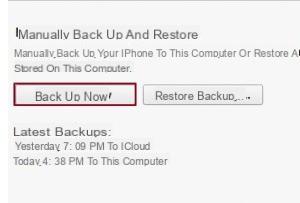 Step 3. After making the backup click on Restore iPhone.

Step 4. Wait for the welcome screen to appear on your iPhone: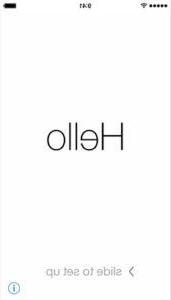 Step 5. Now reconfigure your iPhone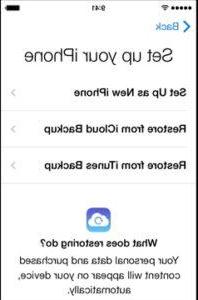 Solution # 4: Update iPhone Firmware
Sometimes an old firmware version could cause problems. It is worth updating the software to solve the problem. Here's how to do it
Step 1. Go to Settings on your iPhone
Step 2. Click on General
Step 3. Click on "Update Software"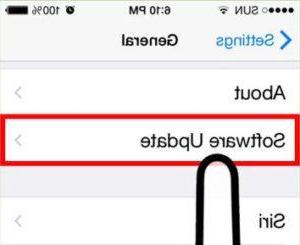 Step 4. Download and install the update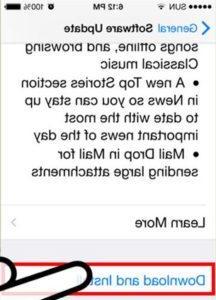 Step 5. Accept the terms and conditions to proceed with the upgrade
Solution # 5: Enter DNS manually
This solution is a bit more technical. Here are the precise steps to follow:
Step 1. Click on Settings on your iPhone
Step 2. Click on the Wi-Fi network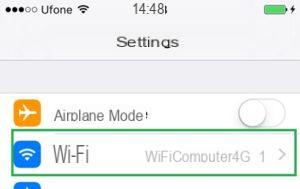 Step 3. Click on the icon ⓘ to proceed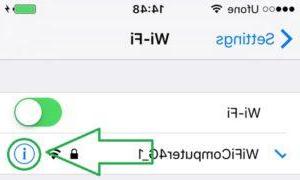 Step 4. Click on "DNS server". The keyboard will open allowing you to enter the desired DNS. Once the DNS has been changed, the device must be restarted.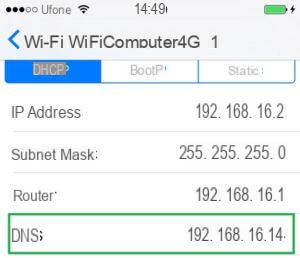 Solution # 6: Turn Wi-Fi Assist on and off
While this solution is not widely used, it often solves the problem. Here's how to do it.
Step 1. Go to Settings on your iPhone
Step 2. Click on "Mobile phone"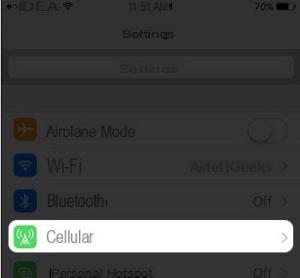 Step 3. Below is the option "Wi-Fi Assist". Disable and re-enable this option.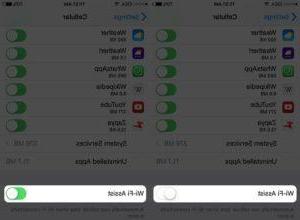 Solution # 7: Disable Location Services for Wi-Fi Network
Here are the steps to follow:
Setp 1. Go to Settings on your iPhone
Step 2. Click on PRIVACY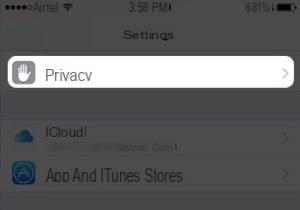 Step 3. Click on "Location Services"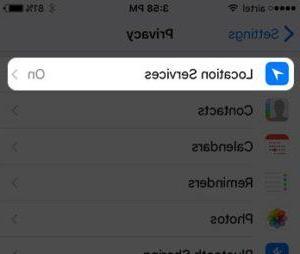 Step 4. Click on "System Services" below to proceed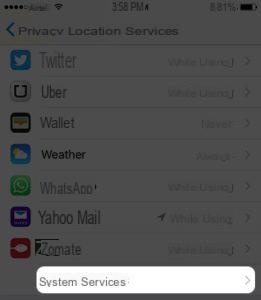 Step 5. Enable and disable the "Wi-Fi Network" option

Solution # 8: Turn off the network and reconnect
Sometimes it is necessary to deactivate the wi-fi network in question and proceed with a reconnection.
Step 1. Click Settings
Step 2. Click on "Wi-Fi Network" to see which network the iPhone is "connected to"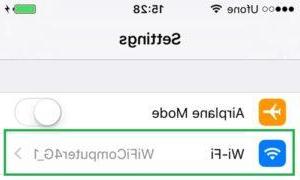 Step 3. Click on the icon (i) to access the network details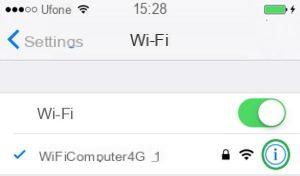 Step 4. Click on the "Forget this Network" link to disconnect it. Then try to reconnect to the same network again.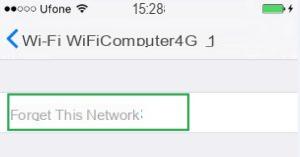 Solution # 9: Verify the password
Sometimes, without knowing it, you enter an incorrect password for the Wi-Fi network. It is therefore advisable to verify the password entered. Just go to Settings -> Wi-Fi and then see the details of the network and also the password set for it.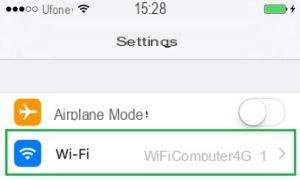 If the password is not correct, proceed by entering the correct one.
Solution # 10: Reset the Router
Step 1. Turn off your iPhone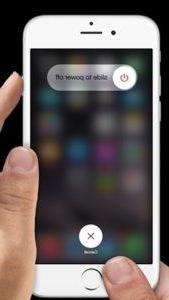 Step 2. Unplug the router cable and remove the power cable as well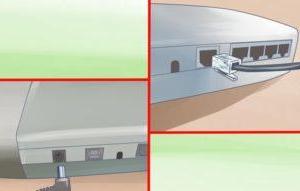 Step 3. Press the "reset" button on the router.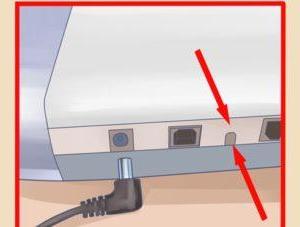 Step 4. Once your router has restarted and ready to connect, plug your iPhone back in again.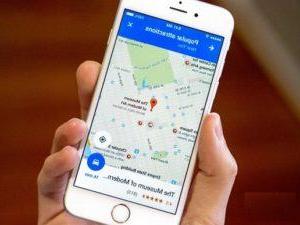 I have an ipad air in addition to not displaying the battery recharge it always marks me 1% the incone of the WI-FI network does not activate I state that the battery has also been changed so it is brand new
Here, too, iPhone XS with iOS 14.0.1 connects to Wi-Fi only if it is a few centimeters from the router, otherwise it disconnects and does not find any Wi-Fi. How do I resolve?
Also here if I am a few centimeters from the router it connects and if I move no more Wi-Fi connection, iPhone XS updated to iOS 14.0.1. Has anyone solved it? And how?
I have an iPhone XR and after updating to iOS 14.0.1 it no longer connects to Wi-Fi. Wrong password, which ciofeca.
I PHONE 7 FOLLOWING UPDATE 13.4.1 WI FI DOES NOT CONNECT. RESET TRIAL, TURNING OFF ROUTER, RESET SETTING. NOTHING
I have two iPhones and two iPads, since yesterday they have suddenly no longer connected automatically and manually does not recognize the password. Then an iPhone, only him, found the connection again. All devices regularly connect with a different modem and server, so I thought the problem was with the modem or the server, but how do you explain that with some devices the line works?
I was then perplexed when I turned on my laptop (apple with two operating systems: MacOs and Windows) and I found that even with the first modem everything works fine.
I contacted the server, but I don't expect much, since the wi-fi connection with some devices works.
In short: I change the modem and the devices all work, I don't change it and the devices work except an iPhone and two iPads. Where will the problem be?
Throw away the iPhones and switch to android smartphones.
hi everyone I have the same problem with my iphone 6s, having the wifi router in the room, so I return to the reception range, as soon as I try to connect it asks me for the password and after entering it it tells me that it is incorrect. As soon as I leave the room it connects by itself. I tried it with an Android and it connects right away. So it must be an iPhone problem
I have tried them all but it does not connect to wifi, even if I stick to the ruder, if I do the network reset it gives me no service so I have to type the network again otherwise it does not connect at all
ON SECOND ATTEMPT SOLUTION # 1 WORKED
THANK YOU
I also had the same problem. I tried in all ways, including the reset and the original settings, nothing to do
I have an iphone 6 with IOS 11.4.1 I can connect to wifi only if I am in the same room as the router as soon as I move a little it tells me incorrect password, instead I enter it right.
Some of you said that it is a bug of the new IOS referring to version 11.2.5 but now I'm at 11.4.1 and I still have the problem.
How did you solve it?
I have the same problem as you, always with iPhone 6, and I don't know how to do it .. if you find a solution let me know 🙏🏻
I from my Ipad when I connect to the WIFI the symbol at the top comes out that it is connected, but after a few seconds it comes off, I go to settings and I see the VPN button is crazy, it keeps turning off and on by itself until I turn off the WIFI.
It appears to be an operating system software problem. A factory reset should fix, but after making a backup of all data.
To the delight of the telephone companies and their extra thresholds. I smell like a rip off. They found another way to plunder us!
Hi regazzi I have an iPhone 8 I cannot connect to Wi-Fi on my router. On the other Wi-Fi I connect without problems. Can someone tell me what I need to do to log in. Thank you
Halim
Good evening everyone I think there is some app that bothers us I have configured the new iPhone X with the old one and before all the apps were installed the Wi-Fi was fine after no! Later I reset the old iPhone and without any app and nothing inside it does not give problems immediately takes the Wi-Fi you should delete one app at a time and see which one gives problems ... what do you think?
We have two iphone 7s, one connects to wifi and the other does not, we have tried all the tips mentioned here but nothing, the assistance does not listen to us and tells us to reset the modem, according to you they are reliable and if so how would you do it , thanks 1000
I bought an Iphone X and installed the IOS firmware version 11.2.5
The wifi is unusable.
When I'm lucky, after over half an hour of trying to turn on the wifi, I can finally connect.
Otherwise I am minutes and minutes trying to activate the wifi: the button on the screen just does not want to be activated, I move it to the right and it becomes see for a moment then it goes back to gray only knows and this for hundreds of times until, yes he knows why, it turns green and I can activate the wifi, but only sometimes it works because even if I manage to activate it, sometimes it doesn't even connect like that.
I bought the latest Iphone that cost almost 1400 euros, with the latest software version and do you have these absurd problems?
This is crazy!
hello, I have the same problem since yesterday, if I go to settings I find the wifi connected but then the icon does not appear at the top and therefore wifi does not work, I do not know what to do, what have you tried to do?
wifi connection problem since I updated my iPhone 6. I went to the assistance but without mentioning the problems created by the update (my brother has the same problem with his) they advised me to reset the phone or pay about € 350 for do it again
I have installed the beta 11.2.5 but I have not solved it
I would like to point out further the problem of poor network and Wifi reception. it is received only at a short distance from the Router. Even the 4G signal that was often found before is now a mirage. I have an iphonre6 64 gb with iOs 11.2.2
I've tried them all, but nothing happens.
I was blocked only the wi fi button and it does not even open anymore
I don't like Wi-Fi if I move more than half a meter away, before installing iOS 11 it didn't give me any problems. I have an iPhone 4 that gets full signal ... I don't think it's a hardware problem, as before I installed the 11 it was perfect ...

It is a bug of the new iOS also happened to me and even after a hard reset still nothing. But rest assured if you have beta 11.2.5 installed leave the feedback to let them fix.
my iphone does not read the wi fi network only if i go to the same room as the modem, i don't know how to do it
mine too, if you have tried all the solutions and they don't work it's a hardware problem and you need to bring it in for service.

but the wi fi nun works on ifone does not connect
The Wi-Fi symbol disappeared and I couldn't activate it !! I was told to overheat it, held my phone over the X stove for a while then turned my iPhone off and on again !! The problem is solved!! To believe!
Try them all, but nothing ...
Hello
I have installed a free wifi service without a password but only with authentication via the Endian site for my business.
Some customers with iPhones tell me they can't connect because:
PAGE CANNOT BE OPENED BY SAFARI no connection with the server (translated from German ...)
What do you tell me?
Thank you
Luca
None of these tips were helpful!
None of these methods work. My iphone connects to the actual wii-fii network but not to the router extender, while with the other devices I have no problem. How can I solve this problem?
I agree
None of these tips were helpful!
I am sorry! Then it could be a hardware problem with the iPhone ... it should be left in service.

My iPhone tells me that in the settings it is connected but in the bar in the other it is not, I have tried with a lot of Wi-Fi networks but not fungeee, sorry but these tips are not useful to me: ((