iTunes is the "official" Apple software to be able to manage and connect your iPhone (or iPad or iPod Touch) to your computer and do all the necessary operations. Sometimes, however, you may encounter problems such as the fact that the iPhone does not sync with iTunes, or theiPhone won't connect to iTunes and it is not even recognized.
In the latter case, that is, the iPhone does not connect to iTunes, there are several solutions that solve the problem, some of these are really trivial to be made others more complex but equally effective. First make sure you have installed the latest version of iTunes from the page: http://www.apple.com/it/itunes/download/
If even with the latest version of iTunes, the iPhone still does not connect to iTunes, then here are 3 possible solutions.
1. Repair iTunes
In most cases where the iPhone does not connect to iTunes, the cause is in iTunes. There may be some missing or corrupted file that is preventing the connection between iPhone and iTunes. For repair iTunes we recommend using the program TunesFix
Here is the link to download this program (demo version for Windows PC):

Step 1: Install TunesFix and launch it on your PC. If iTunes has problems with some components, the program will immediately detect them and give you the option to fix them. If there are no problems with iTunes components this window will open instead: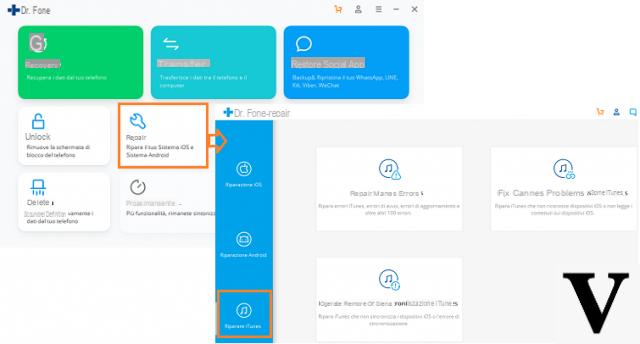 Step 2: Choose the function "FIX ITUNES CONNECTION PROBLEMS", To solve any connection problem between itunes and iphone: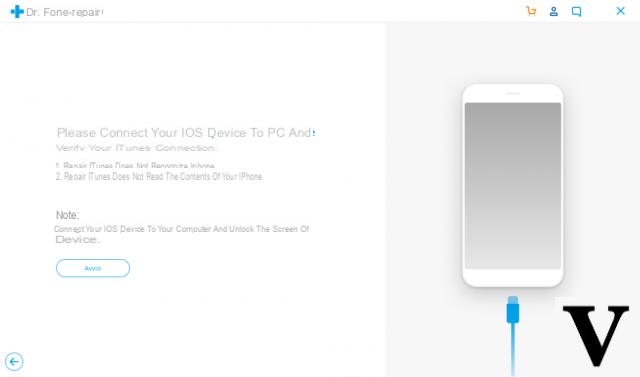 Step 3: Connect your iPhone to the computer and click START for verification and repair.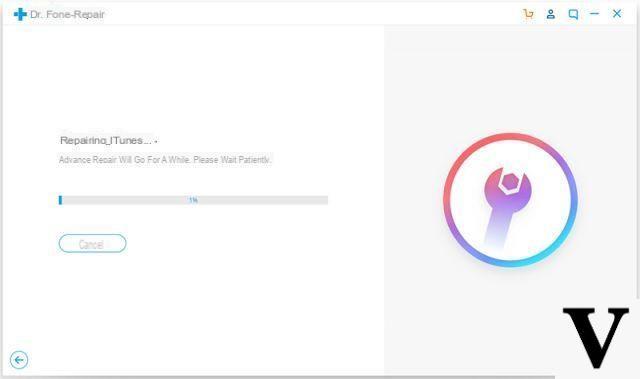 NB: If the problem is not solved you can also try the "REPAIRS SYNCHRONIZATION PROBLEMS".
2. Restart your iPhone
Press the Home and Power buttons at the same time to make "drag to turn off" appear on your iPhone screen. Swipe to turn off your iPhone. Then restart it. If even after doing this the iPhone does not connect to iTunes then most likely you will need to reinstall the operating system on your iPhone.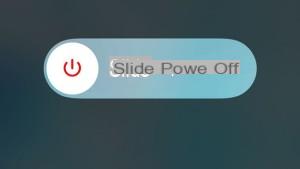 3. Reinstalla iOS su iPhone
Here are the steps to follow to reinstall the iOS operating system on your iPhone:
Step 1: Connect your iPhone to the computer using a USB cable. You should see a message on iTunes like "The software on [your iPhone name] needs to be restored or updated."
Step 2: Click on "UPDATE" to reinstall the iOS operating system without deleting your data.

More details: what to do if you see connect to iTunes on your iPhone / iPad / iPod touch screen.
If this method also doesn't work then you will have to try using Dr.Fone for iOS to restore iOS system without using iTunes and without losing your data.
4. Use dr.fone to restore iOS
First, download and install the dr.fone for iOS program on your PC or MAC. Here are the download links for the free demo version:


After installing and starting the program you will see the following splash screen: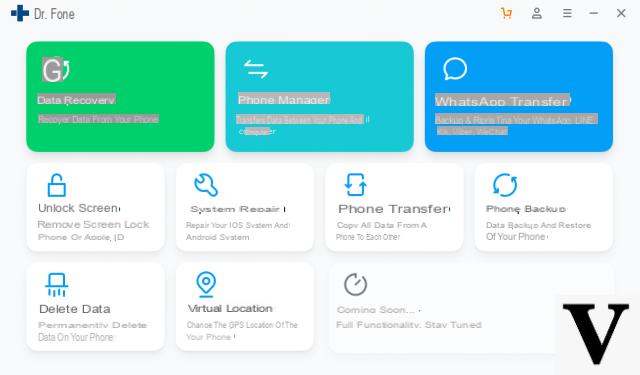 Connect your iPhone to your computer via USB and click on the box "REPAIR"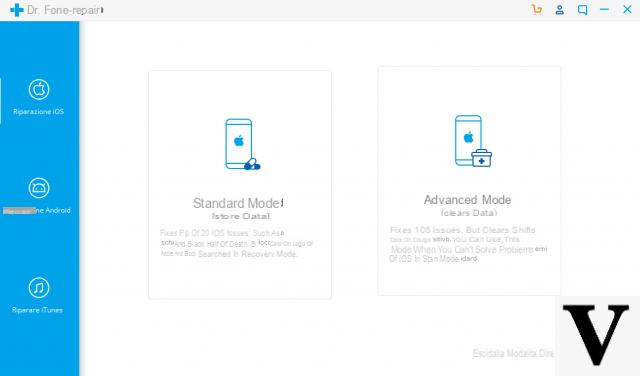 Click on the button NEXT to begin the restore procedure. The first thing you will be asked is to define the exact model of the iPhone that you have connected to the computer via USB.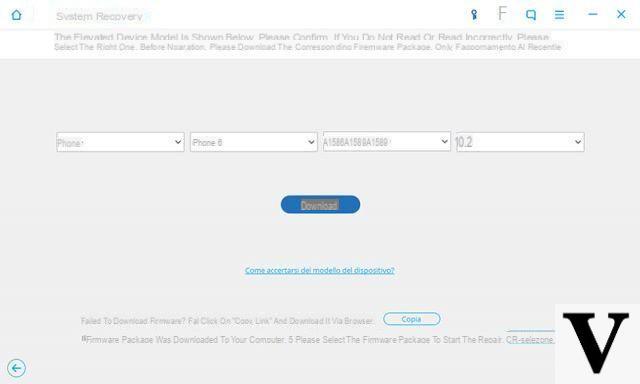 Click on DOWNLOAD to download the latest iOS version compatible with your iPhone.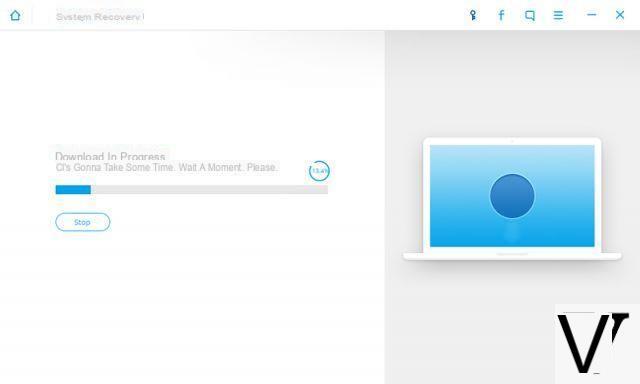 After downloading the firmware click on "CHOOSE"To select and install it on your iPhone.
To finish click on START FIX to start restoring your iPhone without iTunes and no data will be deleted. Once your iPhone is fixed you can connect it to your computer and it will definitely connect to iTunes!