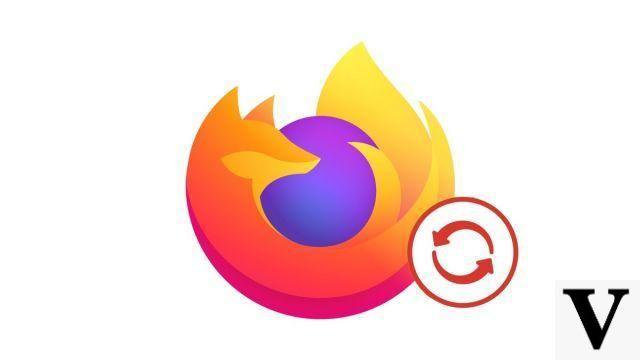 To be sure to let Internet users benefit from its most powerful version, Firefox has made its updates automatic. So there is normally nothing to do. But if you have any doubts about the version used or if you want to control the evolution of your browser, it is always possible to update Firefox manually.

Even for the manual version, Firefox automatically downloads its updates. However, he does not launch them. Let's take a look at how to properly configure Mozilla Firefox by forcing it to apply updates!


Update Firefox manually
Head to the icon Menu, at the top right of the page, then select Help, at the bottom of the rollout.



In the panel that appears, click About Firefox.


The page About Mozilla Firefox will open in a new window. Firefox inspects the version and automatically downloads updates if needed. If everything is in order, it is indicated Firefox is up to date.


If Firefox was not up to date, once the download is complete click on Restart to update Firefox.
Configure your updates
Go to the MenuAnd click Options.


Stay in the shutter General and go down to Firefox updates.


You can then check the version of Firefox by clicking on Check for updates. Note: you can also consult the history by clicking on View update history and even read the Release Notes (in English).


To update manually, go down slightly to Allow Firefox to then tick Check for updates, but it's up to you to install them.
Firefox will unschedule its automatic updates. However, this operation is not recommended.
Regularly updating your browser is essential. This does not only concern the performance, but also the security of Firefox. To be sure to avoid malware or defective software, only download Firefox from official Mozilla Firefox links.
Find other tutorials to help you configure Mozilla Firefox:
How do I remove a synchronized device from my Firefox account?
How to create and synchronize a Mozilla Firefox account?
How to synchronize its settings on Mozilla Firefox?
How to install a theme on Firefox?
How to switch Firefox to Spanish?
How do I set Firefox as my default browser?
How to remove Yahoo from Firefox?
How to remove Bing from Firefox?
How to change the home page on Firefox?
How to change the search engine on Firefox?
How to reset Firefox?
How to activate or deactivate the synchronization of my account on Mozilla Firefox?