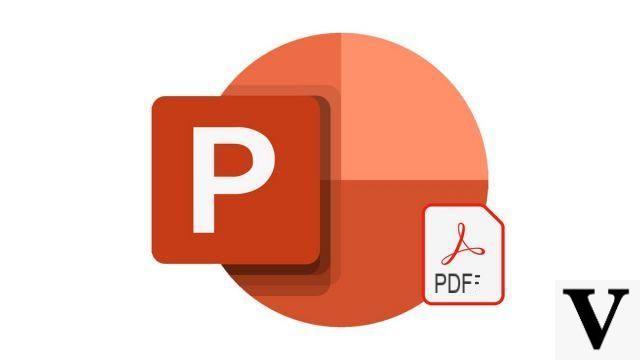 PDF stands for Portable Document Format, which is a format used to display documents in an electronic format independent of the software, hardware, or operating system in which they are viewed. This type of document is still very popular nowadays and converting your PowerPoint presentation to this format might make your life easier in some cases.


Save your PowerPoint slideshow in .PDF
Press File> Export> Create PDF / XPS

The file tab of the ribbon is also called "Backstage"





Enter the name of your file in the dialog box. Adjust the publishing settings, including the file type: PDF, as well as the output quality of the document. Your presentation will then be saved in PDF format.
Converting your PowerPoint presentation has never been easier. In addition, the management of the PDF format is fully ensured from Microsoft Office 2010. When you save a presentation as a PDF file, the formatting and layout are "frozen". That is, users can view the slides even if they don't have PowerPoint, but they are not able to edit them.
40 ">
This tutorial is brought to you by the trainer Jean-Philippe Parein
Find his course
Learn and Master PowerPoint Complete Guide
in full on Udemy.