Our Android smartphones and tablets save some of our personal data on Google's servers without necessarily asking us for our opinion. A system that can be as practical for some as it can be disturbing for others. You still have to know what data is backed up by Google and what is not. So today we will be looking at the issue.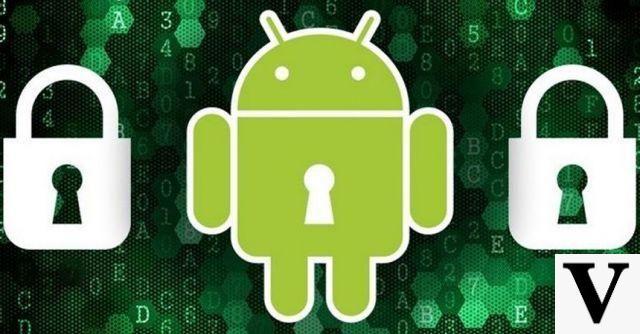 Have you ever noticed that when you enter your Google credentials into a new Android device, the latter will automatically find some of your personal information, especially your contacts. However, you have never done anything for, and for good reason since this option is enabled by default. Which means you can turn it off as well. Most users still keep it enabled for convenience.
It must be said that this automatic backup can be useful when you change your smartphone, when you have several Android devices or if, unfortunately, your phone is stolen. But some don't want their privacy to end up in Google's cloud. This tutorial is for them but before we go into practice, a little theory.
Data automatically backed up by Google
Within its OS, Google has integrated a tool called Android Backup Service which backs up certain data related to the services you use. These data are as follows:
Contacts which are saved within Google Contacts. You can find them on all your devices and even on your PC by simply logging into your account.
Emails which are saved within Gmail
Documents, which allows you to edit your documents saved in the cloud from any of your devices
calendars
Chrome : your favorites and your browsing history are synchronized with your account. Ditto for your passwords if you have activated the Smart Lock function
Hangouts : your conversations are saved
Google Play Store : The applications you downloaded are automatically saved. You can then find them in the "My applications" tab of the store. It is very convenient when you change smartphones because you do not need to search for them one by one, besides, the purchased apps are also saved
Your beautiful photos and videos, provided you use the Google Photos application and have enabled automatic backup of your media
Some application data
How to prevent Google from backing up your data
Aren't you thrilled with the idea of ​​Google knowing so much about you and wish some of your data weren't backed up? Well rest assured, it is possible and in a few clicks. You just need to:
Go to the menu Settings> Personal> Accounts on your smartphone
Select your google account
Uncheck any data you don't want Google to back up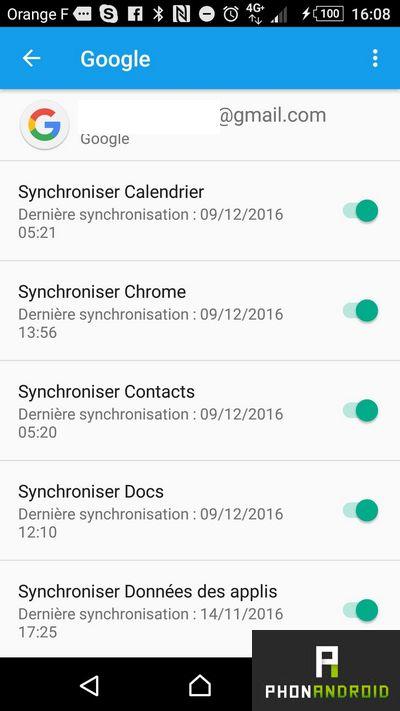 And to go further, do not hesitate to take a look at our tutorial on how to preserve your privacy on Android.
Data not saved by Google
The data listed below is not backed up by Google. To avoid losing them when changing smartphones, you will therefore need to use a third-party application, but we will come to that later.
SMS, it is nevertheless possible to save SMS on Android using an application
Google Authentificator: For security reasons, Google two-step authentication data is not backed up
Settings: the personalized settings of your smartphone are not saved
Bluetooth: Android does not sync paired Bluetooth devices to your smartphone
How to back up all your personal data
Although Google does not allow it by default, it is quite possible to back up all the data on your Android smartphone using our previous tutorial. Some of your data will go directly to your external media, others will be saved online so that it can then be reintegrated into your new smartphone if your goal is to save your data to find them on a new device.
Do not forget to take a look at our selection of applications to save your personal data. Some will require your phone to be rooted, some will not, and they will allow you to back up all your apps and not just data.