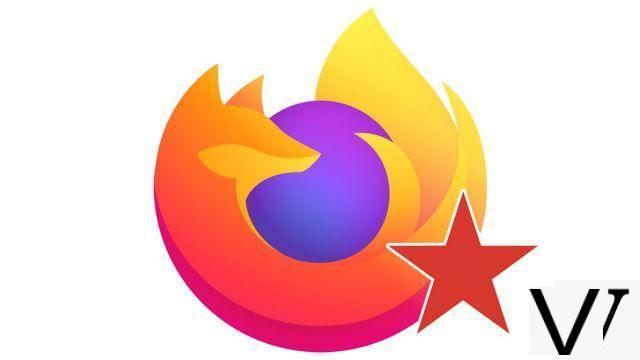 Favorites allow frequently used sites to be kept close at hand, for simple and above all very fast access. More broadly, they are useful for remembering all the pages that you want to quickly visit again, for example with Firefox.

Have you created bookmarks but don't know how to display or simply find them? This tutorial is timely! You will find that there are several ways to display your bookmarks, and so you will learn how to optimize your browsing on Mozilla Firefox.


Load a bookmark via the address bar
To go to a site placed in your favorites, you can enter the name of the page to be displayed in the address bar. As you start to type, you will see the site you are looking for among different proposals. You will be able to recognize it in particular thanks to the star which appears in front of each bookmark. You just have to click on the right line for your page to open instantly.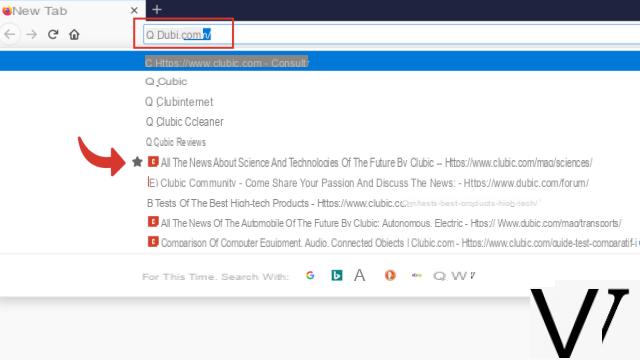 View your favorites on Mozilla Firefox
The first solution is to display them in your browser in a panel that will open on the left on your Mozilla Firefox page. To do this, simply click on the "Side panel" button, located at the top left of your screen and which represents a small open book.



If you don't see this symbol on your screen, you can use the following keyboard shortcut: "Ctrl + B".


To install the button in your toolbar and thus be able to use it later, open the menu located at the far right of your toolbar, then click on "Customize".



On the tab that opened, locate the "Side Panel" button. Grab it and drag it to the toolbar, where you want it.



Once your new shortcut is installed, all you have to do is click on it to bring up the panel. If, when you see the panel, you notice that it is not the bookmarks that are displayed there but, for example, the history, click on the title of the folder, here "History" therefore, and select "Marque- pages "(first line).

The favorites saved by default will slip into the "Other bookmarks" section, if you have not created a specific folder, you will therefore find your favorite pages there. Then all you have to do is click on the bookmark you want to visit again.
Display the complete favorites menu on Mozilla Firefox
To display all your bookmarks in a separate window, for example in order to manage them, head to the "Library". The button to access it is located at the top right of your screen.



In the drop-down menu that has just opened, click on "Bookmarks".



Now select "Show all bookmarks" at the bottom of the menu.

Note: to directly access the bookmarks library, you can also use the following keyboard shortcut: "Ctrl + Shift + B".
Once in the library you can move your favorites, rename them, delete them, or even import others ...
Display your favorites via the address bar on Mozilla Firefox
You can also view all of your bookmarks in the address bar of your Mozilla Firefox browser. To do this, click on the "Library" button and then select "Bookmarks".



Then select "Find in bookmarks".



You are then redirected to the address bar and can see that a small asterisk appears there. You can either type the beginning of the name of the web page you want to load (recommended if you have a large number of bookmarks), or search for it among the list of your favorites (you will find that they are all preceded by a star) under the address bar.

Note: go to the address bar and enter the asterisk using your keyboard to search for your bookmark in the same way.
Now you won't waste a second of your time finding your favorite pages in your Firefox browser!
Find other tutorials to optimize your internet browsing with Mozilla Firefox:
How to mute a tab on Mozilla Firefox?
How to open a tab in a new window on Mozilla Firefox?
How to open and close a tab on Mozilla Firefox?
How to import and export your favorites on Mozilla Firefox?
How to add a site to favorites on Mozilla Firefox?
How to activate read mode on Mozilla Firefox?
The essential keyboard shortcuts on Firefox
How do I turn off full screen mode on Firefox?