In this tutorial, we will show you how to convert Word document to PDF for free. There are several ways to do this and we have selected three of them. You will see how to get a PDF from Microsoft Word or Google Docs. In next, we will show how to convert Word document to PDF via online solution.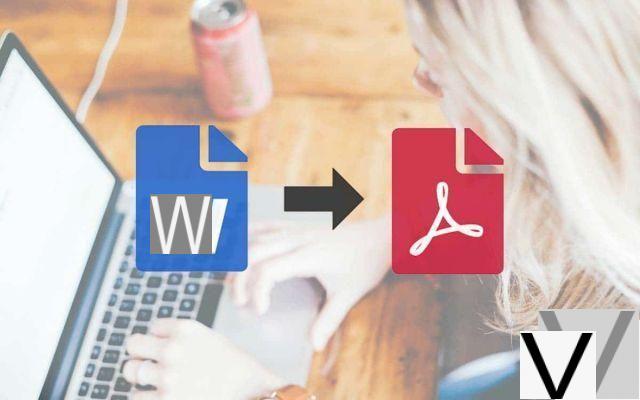 PDF format has become a standard for sharing documents. It has the advantage of being open and easy to read on all operating systems. You can also be sure to keep the formatting and layout of the original document. After our tutorial on how to convert a PDF file to Word for editing, here are the methods for convert Word document to PDF file easily.
Converting Word to PDF: the Microsoft Office Method
If you have created a file in docx format, this assumes that you have the Office solution or a Microsoft Office 365 subscription. This allows you to convert a Word file directly to PDF the easiest way in the world by going through the virtual printing.
Open the file to convert in Word
Click on File> Print
Select a virtual printer. By default, Windows offers the printer Microsoft Print to PDF which is preinstalled.
Then click on Print and choose the destination directory.
Convert Word File to PDF with Google Docs
If you do not have the Office suite, it is quite possible to convert a Word document to PDF using another free solution: Google Docs. The principle is practically the same as that described above. Just upload the docx file to Google Drive, open it with Google Docs. The last step is to Download the file choosing PDF as the output format.
Open Google Drive on the browser (Drive.google.com)
Import the Word file to convert by dragging and dropping
Then open the file (it will open in Google Docs)
Click on File> Download> PDF Document.
Online solutions: on PC and smartphone
The methods described above work when you are on a PC. To convert a Word document to PDF on Android, you can go through an application. But the easiest way is to use an online solution. This saves you from taking up unnecessary space with an app that you will only use once in a while.
One of the easiest sites to do Word to PDF conversion is called SmallPDF. You just have to upload the file. And without doing anything, the web application automatically transforms it into a .docx document. You will only have to download it.