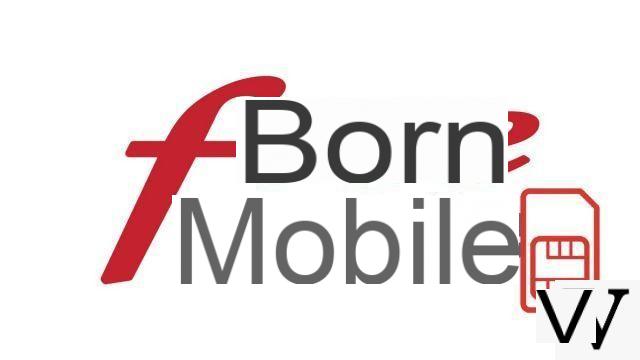 Are you a new customer at Free Mobile? Have you just received your SIM card and want to activate it? This tutorial is there to guide you step by step in order to activate your Free Mobile sim card without a hitch.

The Free operator provides you, by post, with a standard SIM card, which you can transform into a nano-SIM. Even though most smartphones today only accept nano-SIMs, it's still handy to have a regular SIM if you want to use an old smartphone as a backup phone. Your smartphone must also be unlocked to be able to accept a SIM card from the Free mobile operator. If your smartphone is provided directly by Free, you won't have to worry about it.

Activating your SIM card is very easy. It will only take you five minutes to apply this procedure and take advantage of your new Free Mobile plan.

Note: First of all, it is necessary to have received your SIM card by mail sent from Free. If this is not the case, you can check the status of delivery of the latter in your subscriber area, in the "My orders" and "SIM orders" tab.


Activate your Free Mobile SIM card
The operations to activate your SIM card will have to be done on your subscriber area. You will therefore need to log in using your eight-digit username and associated password. Once in your subscriber area, go to the "My orders"> "SIM orders" tab in order to activate your new Free mobile plan.
To do this, you must display the details associated with your line by clicking on the button "
+
To the right of your mobile phone number.
If everything is in order, in the tab that has just opened, you should have steps 1 and 2 validated. All you have to do is click on the link "
Have you received your SIM card? Click here to activate
».
You will be asked to enter the 19-digit code located on the SIM card holder.

Free SIM card activation code

Our advice
Your SIM card is now activated and ready for use. You just need to insert it into your mobile to use it.
When you switch on your mobile phone, you will be asked for a PIN code, the default one provided by Free is "1234", a code that is simple and easy to remember. But we still recommend that you change this PIN code later to make access to your mobile phone line as secure as possible.
Note, when activating your Free SIM card, it may be necessary to disconnect and then reconnect to your Free subscriber area to see the change in status. You will then be able to manage your subscription and the orders linked to your mobile telephone line.
Last little advice, it is strongly recommended to keep the support of your SIM card, because on it is the PUK code of your card. This code is used to unlock your SIM card if you have unfortunately entered the wrong PIN code several times.
Useful information about Free Mobile:
Free Mobile network: what 4G, 3G and 2G speeds for the telephone operator?
Free Mobile network: what is Free phone coverage worth in Spain?
Itopdroid supports you during your steps at Free Mobile:
How to activate Free Mobile call forwarding?
How to configure the APN Free Mobile on my smartphone?
How to configure your Free Mobile answering machine?
How to contact Free Mobile customer service?
How to connect to your Free Mobile customer area and manage your account?
How to recover your RIO Free code?
How to activate your Free SIM card?
How to cancel your Free mobile plan?