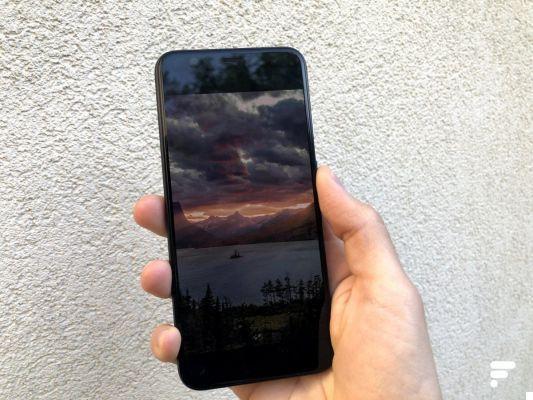 This simple image can crash Android //
We are starting to get used to this kind of situation, a trivial element such as an image, an emoji or an SMS can sometimes crash operating systems. Weaknesses impressive by their ease of operation, but which remain rare in view of the complexity of the operating systems. We remember in particular a character coupled with an emoji that could crash the iPhone, or the sending of an iMessage that could allow access to your iPhone data.
This time, it is not iOS which is targeted, but Android, with a simple image.
A mysterious wallpaper
This new problem seems to have been discovered by IceUniverse, specialist in news concerning Samsung, who warns on Twitter not to use the image in question as wallpaper. She would be able to crash the smartphone completely. Once the image is set as wallpaper, the smartphone crashes and starts restarting its screen in a loop, rendering it unusable without completely resetting it.
WARNING AND
Never set this picture as wallpaper, especially for Samsung mobile phone users!
It will cause your phone to crash!
Don't try it!
If someone sends you this picture, please ignore it. pic.twitter.com/rVbozJdhkL
— Ice universe (@UniverseIce) May 31, 2020
Depending on the brand of the device, the smartphone may or may not be the victim of the bug. The Android Authority site failed to crash its Huawei Mate 20 Pro, while the 9To5Google site managed to cause the bug on a Google Pixel 2. Note that the problem only occurs if the image in question is set as wallpaper. It can be opened in a gallery app without any danger.
A story of color space
The 9To5Google site ended up pinpointing the reasons for this bug. It comes from Android's management of color spaces. Google's operating system is set to display images, even as wallpaper, with the sRGB color space, but this image uses the RGB color space. As a result, Android fails to display the image correctly, and causes the screen to restart. This issue is fixed with Android 11, which automatically converts images to the color spaces managed by the smartphone, as needed.
This also explains why some brands are spared from the problem. Depending on the management of color spaces, or the ability of the smartphone to display the image correctly, Android may or may not crash. We hope that brands can quickly patch the problem by changing the management of the wallpaper of their smartphones. Android 11 should not affect the majority of smartphones in circulation for several years.