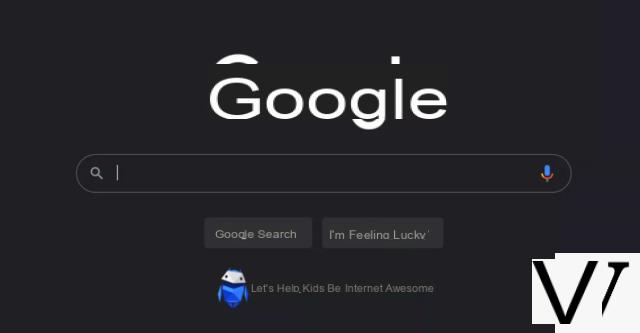 Google in dark mode, this is an option expected for many years and it seems that the Californian firm is finally preparing to take the plunge.
For several weeks, Google has been testing dark mode for its search results. However, this option would only be available to a handful of Internet users. According to The Verge, who obtained confirmation, this display would be presented to users who have configured dark mode by default on their operating system.
Read also:
Like Apple, Google does not exclude anti-tracking measures on Android
Towards general availability
According to Windows Latest, the test is currently performed on Windows 10 version 1809 or later and for internet users surfing with Google Chrome version 76 or higher.
Since December, several people report having been able to activate the dark mode. The option appears as a notification. It is also present in the preferences of the Google account.
Previously, the search giant had activated the famous dark mode on its various mobile applications, as well as on the Google Keep, YouTube or Gmail web applications (via the choice of a theme).
To take advantage now of an unofficial dark mode on the Google search engine, there are a multitude of extensions available for Chromium or Firefox browsers. Dark reader, for example, is certainly one of the best known, as is Lunar Reader. Otherwise, there is also DuckDuckGo ...
Sources : Windows Latest , The Verge