Do you have a PDF document that is a bit messy, and that you want to better rearrange by changing the order of the pages? Are you looking for an easy way to move a few pages of the PDF to the beginning or end of the document? Do you want to insert new pages in a PDF file?
The answer to all these questions cannot be given by programs such as Adobe PDF Reader, as they are only PDF "readers" and cannot in any way intervene in the document to modify it or to change the order of the pages. What you need for change order of PDF pages it is a program PDF Editor professional such as PDFElement.
PDFElement is currently the most powerful pdf editing program with countless features, and at the same time it has an affordable cost for everyone. PDFElement is also available with OCR functionality, useful for those who want to make a scanned PDF editable.
Before seeing how to change the order of PDF pages, download and install PDFElement on your computer (Windows or Mac). Here are the links:


Guide: How to Change Order PDF Pages
Step 1. Install and launch PDFElement on your computer
After downloading the demo version of the program, proceed with its installation on your computer. Once installed, double click on the desktop icon to open the program. Once opened you will see several features: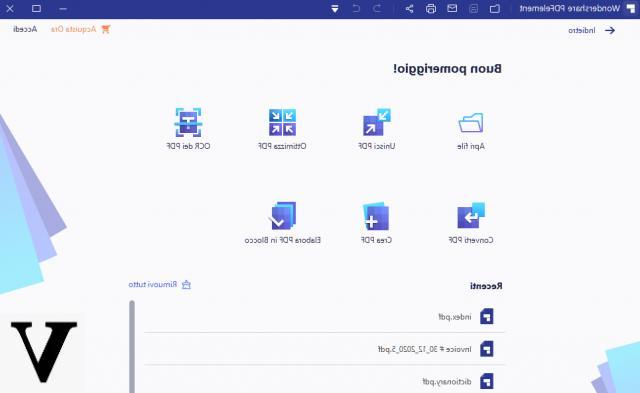 In our case, if we want to change the order of the pages or insert / modify the text, we have to click on the first box: Edit PDF
Step 2. Import PDF document to edit
The second thing to do is obviously upload the PDF file we want to edit. Once loaded it will appear in the program screen, and on the left we can see the thumbnails of the various pages that make up the document.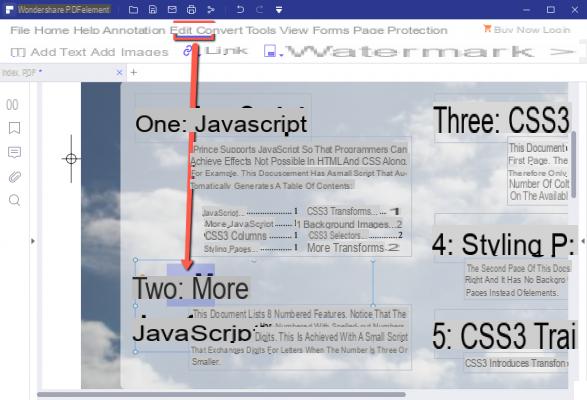 Step 3. Change PDF page order
To change the order of the pages just select the desired page on the left and drag it to the desired position. It is a very trivial operation and will only take a few minutes if you want to reorder an entire PDF document.
Or access the section PAGES from the top menu and you will be able to view / edit / rearrange all pages of the PDF directly from there. You can also extract pages, insert new pages (from another PDF file or a blank page), split the PDF, replace pages of the PDF, delete pages, etc ...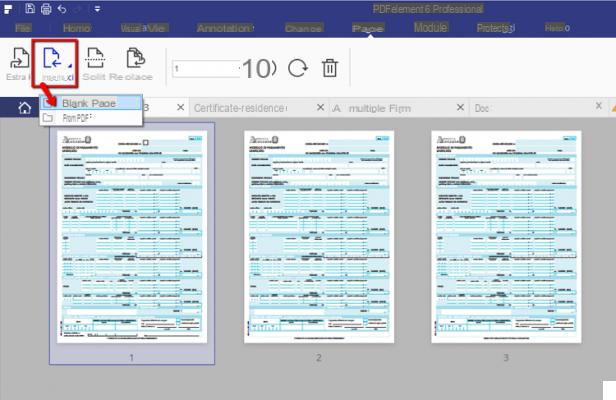 Editing PDF Pages has never been easier. Download the demo version of PDFelement for free and try to change the page order.
Change Order of PDF Pages -