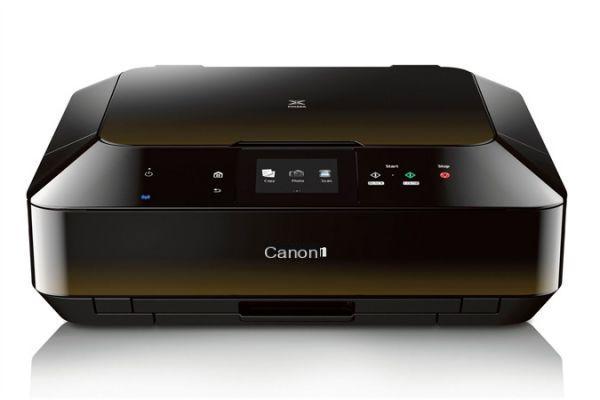 © Canon
A Canon customer has launched a class action against the company because of the inability to scan or fax on some of the printers when the ink runs out.
The plaintiff accuses Canon of not warning of this limitation before the purchase and of having put it only to enrich themselves by forcing customers to regularly buy ink cartridges.
Canon accused of "deceptive marketing" and "unjust enrichment"
Like many customers who have escalated the problem to Canon for years, David Leacraft found that he could not scan or fax documents using his Canon Pixma MG6320 printer if there was no more ink. This limitation was not stated at the time of purchase and Leacraft did not really appreciate the handling. This is why he decided to launch a class action against the company, accusing it of "deceptive marketing" and "unjust enrichment".
In the complaint, he accuses Canon of lying about the 3-in-1 or 4-in-1 side of its devices, since all the functionalities are related to the ink level, even though "there is no such thing. reason or technical basis for making multifunction printers with an ink level detection function which causes the scanner to stop working when ink is low or empty ". He therefore considers that "Canon's advertisements are false, misleading and reasonably likely to mislead the public".
The accusation of unjustified enrichment arises from the fact that it is therefore necessary to purchase ink cartridges in order to be able to use functions which do not use them, allowing Canon regular and significant income, even if the function of ink printing is rarely used. Indeed, after a few years, the ink cartridges expire and necessarily need to be replaced.
A complaint still in its infancy
The complaint was filed in the United States District Court for the Eastern District of New York. The company is being asked for at least $ 5 million in damages, in addition to reimbursement of legal costs. If successful, this class action will allow other Canon customers affected by the problem to recover compensation.
In addition to financial compensation, the complainant also asks that Canon be ordered to immediately stop "its misleading advertising and marketing campaign" and that the company be required to carry out "a corrective campaign to inform consumers of the use of misleading advertising ".
However, it will still be some time to see if Canon will have to pay anything. The complaint was only filed last week and has yet to be approved by the court.
On the same subject :
Brother warns its printers have compatibility issues with Windows 11
Sources : Neowin , BleepingComputer