British company Kazam has just announced the world's thinnest smartphone. The Tornado 348 is only 5,15mm thick for a 4,8-inch screen. The race for finesse is therefore not about to end!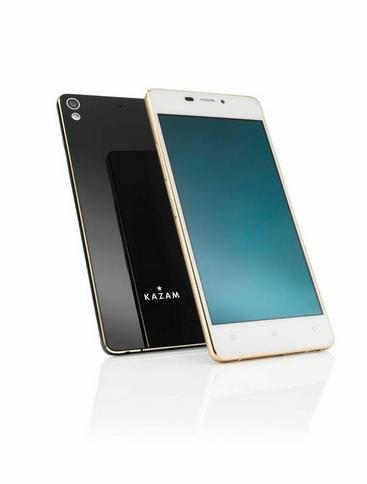 With the iPhone 6 (6,9 mm) and the Galaxy Alpha (6,7 mm) we had already achieved a really thin thickness for smartphones pleasant to hold in hand and to store in the pocket. British manufacturer Kazam has just done better by unveiling the Tornado 348, the world's thinnest smartphone at just 5,15mm thick. It's better than the previous record holder, the Gionee S5.5, which we picked up at the start of the year. The Tornado 348 should be able to overshadow both Apple and Samsung phones since it has roughly the same dimensions with its 4,8 inch AMOLED Gorilla Glass treated screen whose panel supports HD definition (720 x 1280 pixels). In terms of weight, Kazam did strong with only 95,5 grams on the scale ! To our knowledge, it is the lightest 4,8-inch smartphone ever. In an attempt to compete with the two smartphone giants, the company has bet on metal for the edges.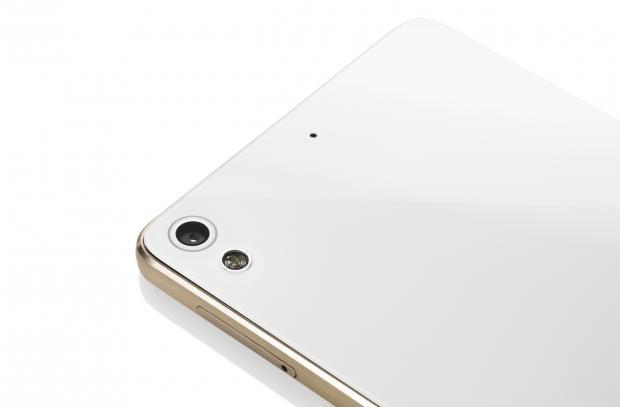 On the other hand, once we immerse ourselves a little more in the technical sheet, we realize that the Tornado 348 will not play in the same court as Apple and Samsung. We start with the SoC which is an MT6592 from MediaTek with eight Cortex-A7 cores clocked at 1,7 GHz and assisted by 1 GB of RAM. The storage is entrusted to a flash memory chip of 16 GB and there is no microSD slot. For the photo part, we are in the presence of an 8 megapixel sensor (with LED flash) at the back against 5 megapixels at the front. At the network level, thee Tornado 348 will be satisfied with Wi-Fi 802.11n, 3G, Bluetooh 4.0 and an FM chip. The thinness of the terminal did not prevent engineers from placing a 2050 mAh battery, which is better than the Galaxy Alpha with its capacity of 1860 mAh.
Kazam's phone is interesting especially since it will be delivered with Android KitKat 4.4 in stock version and will be guaranteed for 12 months against screen breakage like all the brand's terminals. The Tornado 348 will be available in black or white at the end of November at a price of 299 euros. A good price for someone willing to make performance and network concessions.