There are several methods and solutions to backup Whatsapp. Using the "Backup" function already present within the Whatsapp app, you can save all conversations on Google Drive (if you have an Android device), iCloud (if you have an iPhone) or OneDrive (if you have a device WindowsPhone). To make this backup just open the Whatsapp app, access the "Settings", Click on"Chat"And finally on"Back up now".
Alternatively, you can also save all chats on your PC or Mac using a special Whatsapp backup software. In this regard, read how to backup Whatsapp on your computer
But if you already use DropBox as a "cloud" service where you store your files and documents, you need to know that now there is also a way to Backup Whatsapp on DropBox.
How to Backup Whatsapp on DropBox
In addition to WhatsApp, we also need an app called FolderSync Lite in this case. Once this app is installed you will need to give access permissions to your photos, media files, chats etc ... From the home screen of the app click on the settings icon at the top left and choose the option Showcase. Click on the green button and select the option dropbox.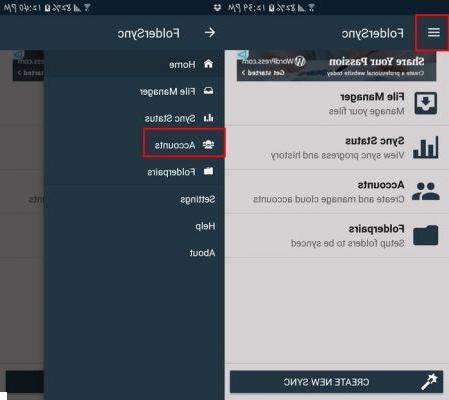 The first thing you will need to do is give your account a unique name. Then click on "Authentication Account," and log into your Dropbox account. Once logged in click on the "Save" button at the bottom right.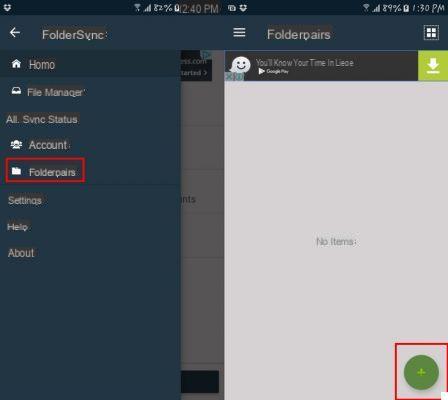 Click the settings icon at the top again and choose Folderpairs. Click the green button again to add a name. Then click on Remote Folder and choose the dropbox folder where you want to save Whatsapp data. The chosen folder will appear on the right of the app.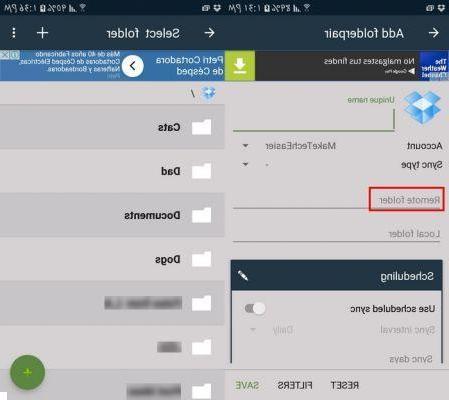 Click on the option "Local folder"And scroll down until you see the Whatsapp folder. Click on it and decide everything you want to save (all folders or just one in particular).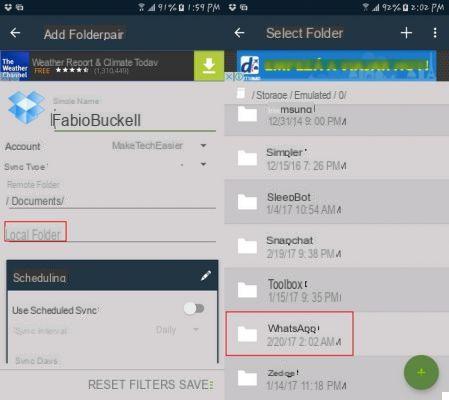 Once you have selected the folders to copy, click on the green button at the bottom right to proceed.
An important thing to remember is that the SYNC TYPE is set to "Remote Folder". Without this method the data transfer will not take place!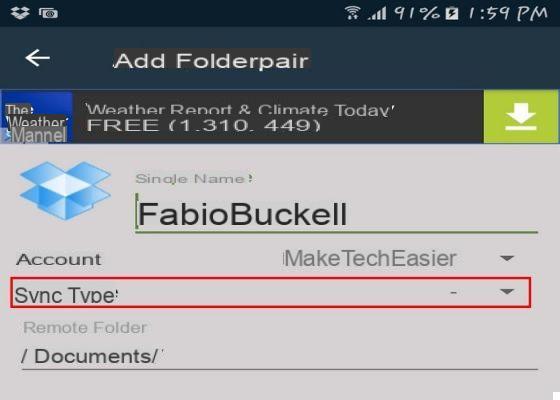 That's it!
Backup Whatsapp on DropBox -