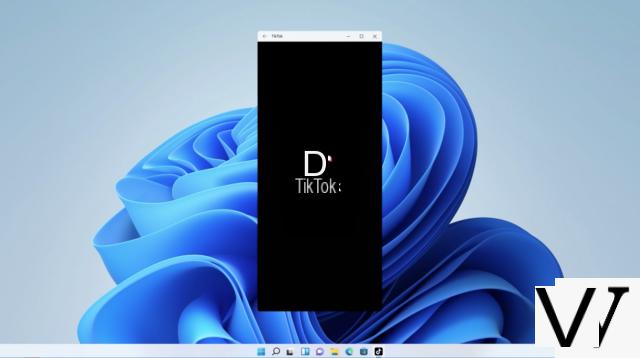 Microsoft has added the possibility of installing Android apps on Windows 11. Small subtlety, the installation will actually be done via a gateway between the Microsoft Store and the Amazon Appstore. Everything will work regardless of the processor.

The TikTok Android app running right next to the Windows 11 video player, it's possible. © Microsoft

The announcement of the overhaul of the Microsoft Store, which accompanies the release of Windows 11, has had its small effect with the possibility of launching Android apps under the OS made in Redmond. Long mentioned by Microsoft, functionality is therefore becoming a reality.
The user will be able to find the Android apps available on the Amazon application store directly in the Microsoft Store for Windows 11. The Appstore is used by the online sales giant to supply its Fire tablets and other Fire TVs with software Android, while also being an alternative store for apps for devices powered by the little green robot.
Double tip
The Microsoft Store will integrate the Amazon Appstore catalog in a completely transparent way for the user. The only prerequisite to benefit from it is to have an Amazon account. From the release of Windows 11, it should even be possible to find the applications already acquired on the Appstore.

© Microsoft

The second trick to succeed in this sleight of hand relies on Intel's technology, Intel Bridge Technology, which does exactly the opposite of Rosetta 2 on Apple's Mac M1s, here running ARM applications on x86 processors. Fortunately, Intel's runtime post-compiler isn't just for Intel processors, as the founder confirmed to The Verge.

Adobe's Android applications can be found on Windows 11. © Microsoft

Beyond TikTok, which is already available as an app in the Microsoft Store, this post-compilation feature should make it possible to find many unparalleled applications on the Microsoft operating system, home automation for example. .