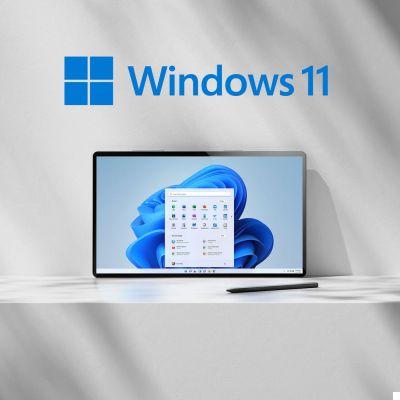 One of the most common problems for those who own and use a Windows PC is that of overheating. In this article we will try to understand how you can solve the problem of the computer overheating to ensure that your computer is not irreversibly damaged.
The computer overheating problem can be caused by both a software problem and a hardware problem and must therefore be addressed accordingly. When the windows PC overheats too much, further problems could arise such as greater slowness of operation, computer shutdown, and many other unpleasant side effects!
How to Check Computer CPU Temperature?
The first thing you need to do when you notice your computer overheating is to check the CPU temperature (processor) to understand how bad the situation is. The program HWmonitor it helps us in these cases because it shows in a simple and clear way the temperature of the various computer components, also indicating what the ideal range (minimum and maximum temperature) must be to guarantee correct operation.
This tool can be helpful in identifying which component is damaged or malfunctioning.
How to fix PC overheating problem?
Once you have ascertained that the PC is really overheating and it is not just your impression, you have to try to find the solution to the problem. A first thing to do is to verify that the drivers are up to date. Outdated drivers could be the cause of your computer overheating or malfunctioning. In this regard, we recommend that you read the following article:
How to Update PC Drivers
In addition to the software components of the PC (precisely the drivers) you must also examine the operation of hardware components. Incompatible hardware components could also be one of the reasons for the computer overheating. You must also have one proper ventilation for the CPU to avoid the problem. Often there is not enough space between the various hardware components and this causes an inexorable increase in temperature in the hardware, thus causing problems with the computer overheating.
What is the runtime broker and what role does it play in computer overheating?
If yours Windows PC Overheats Too Much and battery life tends to decrease more and more, this could be caused by a named process runtime broker.
This is a process that helps manage permissions on your PC for applications downloaded from the Windows Store. In many cases, however, this process is faulty and could cause high CPU usage up to 100% and consumption of a lot of RAM, resulting in overheating of the PC! To verify that this is the cause of the problem, press Ctrl + Shift + Esc to open Task Manager and then go to the tab Processes. If that process uses more than 15% of your memory then there is some problem with an application on your PC. To stop Runtime Broker just select the process and click on End activity.
But for permanently disable the Runtime Broker process it is necessary to intervene directly in the system log. If you are unsure of your abilities, we recommend professional help.
Here are the steps to follow:
Press the Windows + R keys and type "Regedit" to access theregistry editor.
Find the following system log: HKEY_LOCAL_MACHINE> SYSTEM> CurrentControlSet> Services> Time Broker
The next step involves changing the value String labeled "Home"And you will need to change the value to 4 and exit the registry.
Restart your computer to make sure the changes have been applied.
What to do if the PC continues to overheat too much?
If the problem persists also try a turn off Windows Tips to reduce the processes occupied by the Runtime Broker. Using the settings menu in Windows 10 it's easy to turn off Windows Tips.
Also activate the battery saving mode in Windows 10 which may fix the computer overheating problem, but it is not a permanent solution.
Hello, two days ago I had to update windows 10 because this was imposed on me by the system. The update took more than 4 hours. Now the PC overheats in an unusual way, and after a maximum of one hour of work it turns off. Evidently due to overheating of the thermal. Can I go back to the old version of windows 10 ?? Thanks for what you want to suggest.
Hi I have a Windows 10 pc and I can't understand why after about an hour that it works suddenly the screen freezes and darkens and then I am forced to switch off and on again .. what could be
I have a PC that becomes an oven especially when I launch games. I'm afraid it might really catch fire. I will try your suggestions and hope this problem can be solved ...
Windows PC Overheats Too Much? -