How to fix Whatsapp freezing or crashing problem? Many users have complained that WhatsApp often crashes on iPhones, Android devices or other mobile phones. It could happen that WhatsApp freezes and crashes on startup on iPhone, after an iOS update, or while loading messages. On android, however, whatsapp may crash when using ART (Android Run Time).
In this article, we show some solutions to fix WhatsApp crash and freeze issue.
NEW! Crash Whatsapp after Last Update
In the last few days there are so many users who have updated Whatsapp at the latest version they encounter freezing or crashing problems (the app closes by itself). Apparently it's a bug present in the latest version, and it's caused by the new functionality it puts in highlight chats. This function is activated by clicking on the icon at the top in the shape of a paper clip / nail just to fix and highlight a chat search ... but it is a pity that at the moment it has stability problems!
Other users, on the other hand, find the app freezing after the latter begins to occupy an abnormal memory in the device (sometimes even 7GB !!), and then finally compromises the stability of the device. There are 3 possible solutions to solve the problem:
1. Wait for the next update (hoping it will arrive soon)
2. Try to free up space on iPhone, using SafeEraser or other applications like iPhone Space Free Up
3. Save Whatsapp conversations using the Whatsapp Transfer program, backup them on your computer, and then uninstall Whatsapp.
1. Reinstalling WhatsApp (for all smartphones)
The easiest way to solve the WhatsApp crash problem on your smartphone, whether it is an iPhone, or an Android phone, or a Windows Phone, Symbian / BlackBerry or any other phones, is to delete / remove the WhatsApp program and do a new installation (ie a reinstall). Please note that reinstalling will delete all old conversations. If you don't have a backup of Whatsapp messages, you can still use the dr.fone for iOS or dr.fone for Android software which is able to recover whatsapp chats directly from the phone's internal memory.
2. Facebook settings on iPhone
If your iPhone has WhatsApp crashing all of a sudden, chances are you've recently installed the latest Facebook application and turned on contact syncing between the Facebook app and your phone. To fix the crash problem, you need to turn off Facebook syncing. Open the Facebook application, go to "Friends" and click on "Sync" at the top right to adjust the FaceBook settings.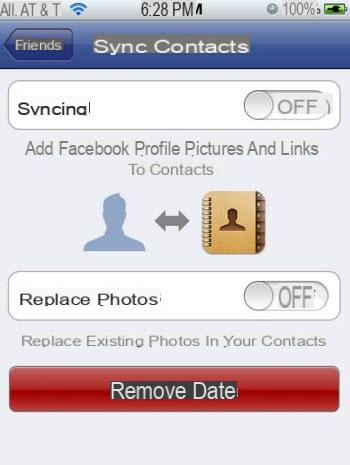 If WhatsApp crashes even when you are trying to make a call to a specific contact, delete the picture for that contact from the iPhone address book (or remove the images of all contacts in the address book, those you have chatted on WhatsApp).
3. Update your Android device if WhatsApp crashes
WhatsApp may crash on your Android phone due to a bug in Android, related to Android Run Time (ART) on Android 4.4. You can solve this problem by updating your phone to the latest Android operating system.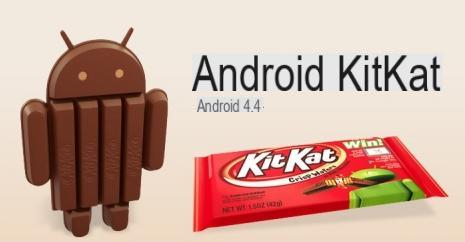 4. Restart WhatsApp for several times
You can try to restart the WhatsApp application for several or even dozens of times when it crashes on your iPhone, Android smartphone, Blackberry, Nokia, Windows Phone etc ...
Close the WhatsApp application from the system tray (on iPhone press the Home button twice to bring up the system tray, touch the application for about 3 seconds and you should see a small "X" on the icon. Press "X" to close WhatsApp).
Open the WhatsApp application and wait for it to load. Close it again.
Repeat the above operations for many times until WhatsApp is back to working normally.
5. Freeze / Crash caused by Emoticons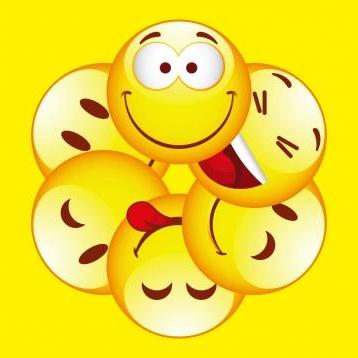 Yes, even the emoticons (not all of them of course) can cause the Whatsapp app to freeze or crash. Some Emoticons are capable of making the application go "haywire" just as a particular text message did a few months ago. The solution in these cases is very simple: that's enough delete the last conversations received and which contain suspicious photos / emoticons. As for the photos / images, it is also worth deleting them from within the app and from the Image Gallery.
After trying these methods, it is possible that you will successfully fix Whatsapp Freezing or Crashing problem. If you have any other methods or suggestions, please share them with all of us by posting a comment below.
Good evening,
i have a problem with whatsapp business. When I log in from the web or from the app for qindows 10, the whatsapp business app seems to freeze and crash. On the desktop, on the other hand, it remains in the chat loading but does not open it. I also tried to always change Android phones, but the problem persists. I am using a Xiaomi A1 MDG2. Also tried Samsung.
After updating my iPhone 7 to iOS13, whatsapp stopped working for me. I manage to enter for 1 second and then it closes by itself. I reset the phone, deleted and reinstalled whatsapp, but it doesn't work! I don't know what to do anymore. I lost all chats. I want my whatsapp back as before!
hello Vittorio
I also have the exact same problem. you solved?
thank you

After the last stickers added, I can no longer access the stickers, I don't know if because there are too many or because he told me a message before adding them that they could also access the passwords….



After I have updated whatsapp on my mom's iPhone 4s phone, when I open the application it turns white and then comes out completely… it doesn't start, I also tried to delete and install… someone can help me?
I also have the same problem, have you by chance managed to solve it?
When I open the icon it tells me that I have to update it but if I click on update it turns off and tells me that it is already installed. From google app the same thing. I tried to uninstall it but nothing happens ...
What should I do ?
I will throw away this crappy Samsung A8 but it seems even the most expensive Apple's are no better.
Hi I have a smart pad every time I turn off the phone WhatsApp uninstalls, and an unsupported previous version appears, I update and as long as I leave it on everything works fine. I thought it was a problem with the phone, I went back to the shop but they assured me that the phone works. What can I do????
Dany
hello everyone also me from 6 August 2018 WhatsApp crashes on "I'm loading". what happened? I tried to uninstall and install the app ... doing so it works for me for two / three days then it crashes again. any solution? Lumia 930 win phone 10
It's been more than a week that wa crashes, I freed as much memory as possible, uninstalled and reinstalled several times, it even updates, but nothing to do. Has this happened to anyone?
Hi, I have an iPhone 6 and I have had problems on wathsapp after the last phone update. I have reinstalled WhatsApp and now it works fine.
Hi, I have a pretty serious problem. I was talking to a friend and at one point her last login points to 16:14 pm. She sends me a message from her at 16:20 pm. But his last access is always the same. What should I do to fix? Thanks in advance.
hi, I have a komu k4 4g with android version 4.4.2 and as soon as I start a video call on whatsapp, after 10 seconds the video call stops and sometimes I can't even hang up, I assume it's the android version not really up to date, can you confirm me?
Hi, I desperately ask for help.
I backed up the whatsapp chats on my iphone4s, but this has stopped for two days at 0% and never progresses.
The problem is that I can't even undo and redo it anymore. He's practically on tilt.
I have enough space both on icloud and on the iphone itself. I also tried to deactivate iCloud and reactivate it, turn off and log back on the phone, delete old chats and as much useless multimedia space, in short, I tried to do everything they suggest on the web but nothing. The backup is always active and always stopped at 0%, in continuous execution.
Unfortunately the last useful full backup was back in June 2016 and I would lose too many important conversations using that.
Can you kindly help me figure out how to get out of it? I desperately need to make this blessed backup and use it to restore whatsapp to the new smartphone.
Thank you.
Marino Alaimo
hi i wa arrested
how could this have happened?
Hi, I'm gigi. I have 1 problem entering whatsApp on my iphone 4.
he immediately tells me to type in my mobile number and then again before I can do it, I get 1 written with "The date of your phone is wrong. set your watch and try again"
I bought a new iphone and whats up stops on restore and writes below
completing…. (99%)
and the wheel has been turning for hours hours hours
what can I do ???
Thank you
I still haven't solved anything! Does anyone who solved it have any advice for me? Thanks
Ciao a tutti
I also have problems with whatsapp since yesterday. When I click on it it tells me to update but when I try it is already done but whatsapp does not work. Helpooo
Hi I have the same problem with you with whatsapp. Were you able to solve it?
Same as above crashes every time I see a video and you have to re-login the sim, what a mess, I would like to delete it. If you have any news, let us know
Hi, I have an iphone 5s with ios 7, I did not update the operating system, a little while ago I had to update whatsapp and since then whatsapp crashes! I open the app and it closes by itself, I can't open it! How can I do? Thanks
Hello ... X case you solved !!! Since 24/8 I have the same problem and I don't come out of it !!! Thanks

Hello, have you solved?
Since I updated Whatsapp at the end of July, when I send messages that contain dates, times or simply written "tomorrow morning", the application closes at the time of sending and the message disappears. Dates and times turn blue and underlined. I deleted and reinstalled Whatsapp but the problem continues.
So what did you do? You solved?
For some days I have been using a Wiko Fever, everything ok but whatsapp are already three or four times that it crashes.
With S3 the phone was turned off and I had blamed the age of the smartphone. Evidently even that case depended on the bug
This morning after the update it froze and won't open at all. I uninstalled and installed it several times but nothing ..
only the green screen opens but it doesn't load it at all
it could also be a problem of full memory on the mobile….

It has been 2 days since the new update nn opens anymore… .l I deleted and reinstalled but nothing… help
I can no longer forward the messages, before the message forward appeared as soon as I highlighted the message now instead I have to open the message select the phrases one by one then I can forward ... a nightmare
I have a new Samsung S5 mini. Two days ago the message appeared on WhatsApp that the version was out of date and I had to update. I tried to do the update, but it couldn't finish it. I uninstalled WhatsApp and now I can't install it again. It crashes or rather the download goes on indefinitely. No message appears. What should I do?
Try following the directions in this article:
http://www.adsmcard.com/2016/03/impossibile-aggiornare-whatsapp-android/
Two days ago my tablet started not sending and receiving messages. I uninstalled and reinstalled it but it tells me that the device is not supported despite being a recent version. 4.4
I have a 6s plus it only works after reinstalling then crashing every time.
ditto me too ... cursed bugs ... unfortunately they have to find the solution with a new update that can solve the problem ... we have to wait for the moment: ((
Today as soon as I updated whatsapp I crash and I can not use it ... Before the update it made me
I have a 6s
same problem too ... were you able to solve? if so, how?
same problem, i reinstalled whatsapp and uninstalled several times, but it keeps crashing, i have an iphone 6 plus, how can i fix the problem? Thank you
Does it give me the same problem too? How can I solve?
I have been trying everything to restore whatsapp for two days.
With the latest update it does not work, it crashes
constantly, he loses messages… and more.
I also uninstalled and reinstalled but after 10 minutes the same story starts again ..
Help please
After the last update a message appeared: whatsapp. How was he arrested, how can I fix it? Thanks
I was blocked they sent me a code x sms but cmq and it was blocked for three days how can I do?
With wp8 I can no longer open a chat, I get the 4 symbols at the bottom (send, emojy, attachments and call), the bar to type the message (lets me type and put emojy) but I do not see the messages I receive or I send, I see the black screen and all the messages I receive it always marks them to be read and gradually they accumulate .. I tried to delete the chat and reinstall whatsapp but nothing has changed ... Advice?!
Hello to all. i bought a lumia 550 with windows 10. i installed whatsapp because i use it a lot for work. immediately crash to no end.
the problem, at least for me, was related to the images I received. as soon as I was able to enter the general setup menu of WA (after several attempts because it often crashed but it is easier just reinstalled without messages), I disabled the automatic download of photos / videos and audio. the app has at least started working again… but I don't see the images… for now it's okay compared to the previous block…. waiting for a solution that will surely arrive. F.
hi everyone, it's since early October that my whatsapp is reset without having any conclusions ... it always remains at 1% recovery
they are 9,5MB OF 482,2MB [RESTORE] THE SPACE IS THERE THE MEMORY IS ENOUGH BUT IT SEEMS AS IF IT WERE NOT THERE
I HOPE YOU HELP ME BECAUSE I DON'T DO IT MORE: '(
Hi everyone, I hope you can help me. Since early October my whatsapp crashes continuously ... I can't figure out if it's a server problem and so it will fix itself sooner or later. Or a connection problem on my Windows Phone. After so many days I wondered if it is a problem related to the fact that I have never paid for the service. This is because I have never received any notice. In addition, I noticed the last few times that I managed to open the application, that in the expiration of the account it was: unknown. Well ... Can anyone help me figure out what's wrong?
It is happening to me that whatsapp deletes my images when I try to open them. Advice?
On the other hand, my blackberry crashed after downloading a whatsapp update. I can't even enter the pin.
I can't open the whatsapp screen because a window opens saying that whatsapp is blocked
I was asked for the wathzapp update, and when I clicked on update it only partially did it because it said I had to free up space on my Cell. But he wants me to delete only ammazon kindl or messangers not others who don't interest me. anyway at some point the wathzapp icon disappeared and I can't find it anymore even on the play store, then it went into total block and it didn't turn off anymore staying on the power page and when it was completely downloaded it made me the android update but the contacts I had outsourced have disappeared.
Hello, my friend's whatsapp got stuck with 2 other apps while updating. With these 3 apps you can no longer do anything. You can't even delete them. Thanks for your help.
Whatsapp unusable since after the update of the samsung s5 .. it crashes .. what can I do? Thanks
I can't download anymore
I reinstalled it but it keeps getting disconnected, but why ..
I can't reinstall WhatsApp. Since yesterday, after an update request, it has stopped
I HAVE DOWNLOADED AND RE-INSTALLED MORE TIMES BUT IT ALWAYS BLOCKS IN CONTINUATION
To me it always stops and freezes 🙁 if I uninstall and reinstall it works for me

I had problem posting after last update
I can unblock by having a simple message sent by the user in bulk, in fact it happens to chats that have been suspended for some time

Equal
Whampoa is not downloaded
Whatsap Messenger automatically uninstalls itself every time I install it, you can help me thanks

I was told on September 20 that WhatsApp was out of date and to download the new one, which I did on the same day
Except that since then the loading phase continues, preventing me from opening the new version of WhatsApp 2 days have passed, what should I do? Thanks Claudio Bendicenti

Finished the iCloud space, I have an iPhone S 2020 I have disabled iCloud of WhatsApp only that when I send a photo I exit from WhatsApp then it does not open anymore could you help me please?
Whatsapp Problem Freezing or Crashing -