Un virtual number in short, it is a "fictitious" number (not associated with a physical SIM card) and which can also be temporary, useful for receiving / sending SMS messages or for activating applications such as Whatsapp. Below we want to focus on this last point, namely how to create a virtual number for activate Whatsapp and then be able to use that number / account to send messages or receive messages from others.
The use of a virtual number is also widely used in the context of Whatsapp Marketing, i.e. when a company or a professional wants to send messages to all its customers (or potential customers) via Whatsapp (such as WSTOOL, a software designed specifically for send multiple messages from PC via Whatsapp)
Thanks to the use of the virtual number you avoid using your own (and real) number and you avoid that the latter can be banned from Whatsapp (which happens if you do not use various tricks).
PLEASE NOTE: According to the terms and conditions of Whatsapp it is good to remember that it is forbidden to send mass messages
Having said that, if you're trying to create a WhatsApp account with a virtual phone number, below you will find a complete guide to obtain virtual numbers useful for verifying and activating an account. WhatsApp, is the best instant messaging app in the world and is widely used because it allows you to stay in touch with others for free. As you know, after installing the Whatsapp app on the phone, we are asked to verify our identity with a phone number (via SMS verification) and without this verification the app is not activated and does not work. Thanks to a virtual number you can perform this verification without the need for a physical SIM card.
How to get a free virtual number
There are a lot of websites that provide temporary phone numbers online to bypass signups on any app or website. By using temporary phone numbers, you will be able to hide your real mobile number and keep in touch with other people. Below we list what we believe to be the best "suppliers" of virtual numbers (or fake numbers) to be used for Whatsapp (or even for other apps).
#1. Hushed (a pagamento)
It is one of the most popular and used virtual (single-use) number providers. Hushed is an app agolable for iOS and Android users.
With this app you can get a disposable number can be used to verify a Whatsapp account. But not only that, in fact it supports the sending and receiving of SMS messages, as well as voice calls.
The price starts at $ 1,99 for a virtual number that includes 20 minutes of talk time (or 60 SMS), and is valid for 7 days. It is possible to obtain an Italian (+39) or foreign virtual number, eg. US, Canadian, etc… (45 different country numbers are supported).
for Whatsapp verification in reality it only takes 1 message, so there are 59 left that you can use to register, for example, other "messenger" apps or social network accounts, if you wish.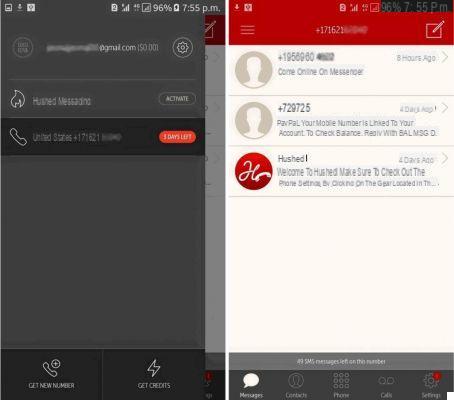 Important Note:Once you are inside the Hushed app and in the list of agolable phone numbers, open Whatsapp and enter the phone number you are about to purchase and hit the Next button. If whatsapp shows an error like "+1 (205) 341 **** is not a valid mobile number for the country: United States" then you have to look for another number and repeat the process until you find the number that works. After entering a valid number in Whatsapp and clicking on the Next button, you will see a screen like this that will ask you if you want to proceed with the verification.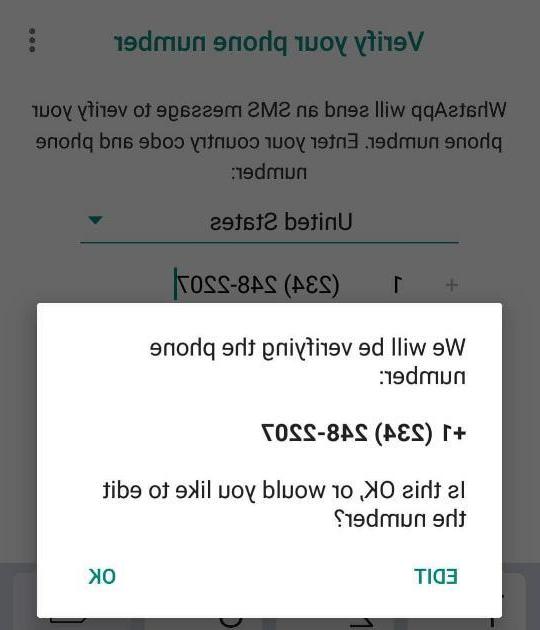 This message means that that virtual number can be used for whatsapp, and now safely proceed to purchase that number from the Hushed app.
Link app hushed per: Hushed per Android
Link app hushed per iOS: Hushed per iOS
#2. Talkatone (free)
Talkatone is an Android app that allows you to send and receive SMS and call from anywhere! It is a free app that you can download from google play. This app can be accessed using your Facebook account and once logged in you can get a free phone number of your choice. TalkaTone is also good for obtaining a virtual number for WhatsApp, which will appear in the profile section of the app, immediately after registration.
Then open Whatsapp and enter the phone number shown in the talkatone app and you can proceed with the verification and activation of the account.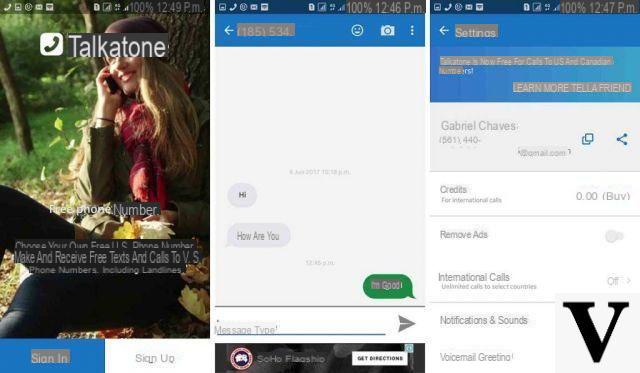 #3. SMS Receive Free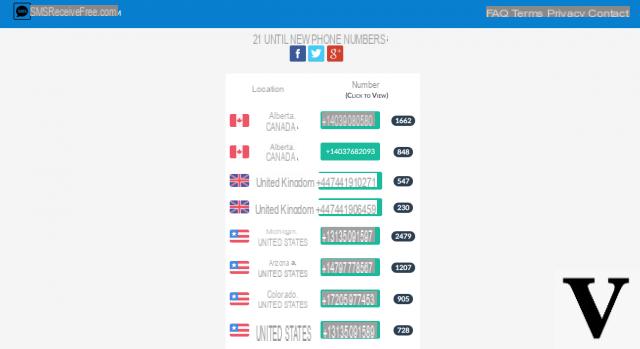 SmsReceiveFree.com is a free temporary phone number provider (online sms receiver). Offers 25 types of phone numbers from US, UK, California etc. This service is free and new phone numbers are updated every 21 days. It is possible to use any of these "fake" numbers for WhatsApp verification even if it must be said that that number could then be used by someone else. Being a free virtual number service, it may not work well and you may need to try multiple numbers before you find the one that works for Whatsapp.
Website: https://smsreceivefree.com
How to Create Whatsapp Account with Virtual Number
Once you have a virtual number agolable, you can use the FonYou app to create the Whatsapp account with it. Here are the steps to follow.
Step 1. Download and install the FonYou app from this page
Step 2. Open the app and register an account with fonyou. You have to fill in some information such as email, country, state, zip code. Accept the Terms and Conditions a and finally click on Continue.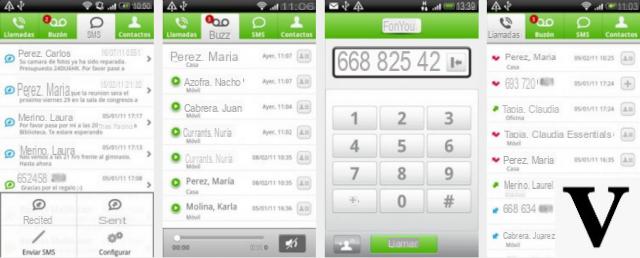 Step 3. You will now be able to create your account, and a message will ask you if you are a new user. Ignore this message and skip the procedure
Step 4. On the next page, you will see the option Receive calls and messages, and you can create whatsapp accounts with the free virtual phone number.
talkatone for whatsapp is paid
It would be great if you could activate it from your pc behind vpn. so with the app, you should anonymize the app which is complex and not very secure. do it with access via pc and you have a secure customer
the registration page of fon you is no longer accessible, an error is always given
Useful article, I tried and it works.
Hello
very well done article.
I wanted to ask you if after assigning the temporary telephone number, the use of Whatsapp will be forever or limited to the duration of the telephone number (like 1 day, 1 week, 1 year)…. ???
Thank you
Carlo
It is limited to the duration of the telephone number.

And how can I do to keep my number active at all times?
A very interesting article indeed
Whatsapp is very useful
It doesn't work for me app doesn't let me register to get the number
[Solved] Virtual Number to Activate Whatsapp -