Are you having problems sending or receiving messages with WhatsApp on your Android smartphone (Samsung, Huawei, LG, HTC, Sony Xperia, Nexus, etc ..)? We have already discussed in several articles what are the most frequent Whatsapp problems such as when Whatsapp crashes or when Whatsapp does not connect fine on the device. In this article we want to deepen the discourse of "connection"That is when Whatsapp is not working on the Android phone because it seems that it does not connect to the internet to exchange data.
There are several factors that can generate a problem of connection of the Whatsapp app with its server. Below we see all the possible solutions to the problem in order to re-establish the Whatsapp connection and therefore its regular operation on Android devices.
Note: The following steps are not necessarily to be done in sequence, you could also try from the last to the first and stop the search when you find the solution to the problem.
Step 1. Restart your Android mobile
It may seem trivial but sometimes restarting the device solves all the problems. Turn off and on your Android phone and check again if Whatsapp works and connects, or not.
Step 2. Toggle Airplane mode on and off.
Try activating and immediately deactivating airplane mode on your Android phone. To do this, drag your finger from top to bottom on the Home screen of your Android phone and then look for the icon with the airplane symbol to activate and then deactivate the "offline mode"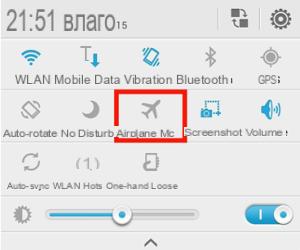 Step 3. Choose a different Wi-Fi hotspot
Sometimes whatsapp won't connect due to a Wi-Fi router problem. Then try to connect to another Wi-Fi network, if agolable.
Step 4. Keep Wi-Fi on
If your Android phone is connected to a Wi-Fi network, go to Settings> Wi-Fi (orWLAN)> Menu (icon with three dots at the top right)> Advanced> and make sure that the option "Wi-Fi in standby "is set to" Always ".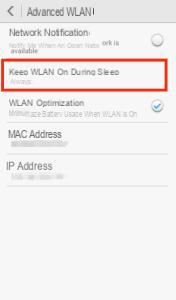 Step 5. Update or reinstall WhatsApp
An incorrect or outdated version of WhatsApp could be the reason for Whatsapp not working due to bugs or system incompatibilities. Log in to Google Play and re-download the WhatsApp app (latest version) on your Samsung, Huawei, LG, Sony Xperia, HTC, Nexus, etc….
Step 6. Enable Data Connection
If you are not using a Wi-Fi connection then check that the data connection is active on the device. Open the notification center (by swiping your finger from top to bottom on the mobile home screen) and make sure that the "Data connection"Is highlighted in blue (this means it is active). If it is grayed out, it means that it is not active and must be activated.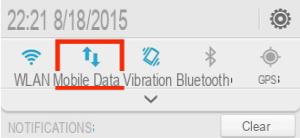 Step 7. Uncheck "Restrict Background Data"
Go to Settings > Other… > Data usage > Menu > deselect the option Limita i dati in background.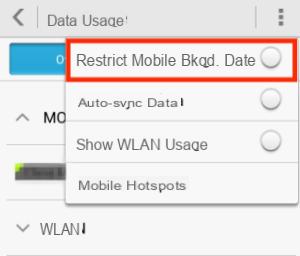 Step 8. Update your Android mobile's operating system to the latest Android OS version. Before doing this, however, it is recommended that you connect the device to your computer and through WhatsApp Transfer make a backup of all your chats (and media) on your computer.
Step 9. Contact your carrier to make sure you are using the correct APN settings. If you don't use a Wi-Fi network, this could be the real reason why Whatsapp doesn't connect and doesn't work.
Hi, I have a Samsung s9 + for a couple of days and I had always had iPhones before. I had read that the galaxy can also be used while it is charging on the wireless charging base, so I tried to use whatsapp web from the computer while the galaxy is on the base to charge on and connected to the wifi) but when I lift it and active - whatsapp on the pc it works. as soon as I support the galaxy on the base, it behaves as if I had turned off the cel and whatsapp web on the pc stops working. how come? is mine normal or has a defect? -Other thing even if it would not be an argument on whatsapp.I read that the battery recharges in 2 hours but it took me 2 hours and 35 is it okay or is it faulty? it is the second time that I reload it since I bought it and the first that does a complete reload. the first time it was already half charged. in fact I had already half charged it 2 times. this is however the first fully discharged refill that I do. it was 1%.
Thank you very much, I always read your advice and every time I can unlock the phone, thank you
I am literally going crazy with Wiko 4g, WhatsApp does not work with the data connection but only works with WiFi, I state that the background data is not limited, the data works with all the other Apps, I reset the factory data only installed whatsapp and It doesn't work the same, the other apps like playstore, chrome etc work perfectly ... Only WhatsApp and in theory aí factory data should work ... I also tried to install a previous WhatsApp version, many times there is a bug between my device it's the new version… Nada… I don't know more what to do also because until about a month ago it worked… And then sorry for the ignorance but with the factory data reset it had to be working…. The sim inside any other WhatsApp device works… It is repeated in the Wiko only whatsapp mm is going… Help
thanks for the tips. In fact there was a problem with the connection and now Whatsapp is connecting and working regularly!
Whatsapp not working or connecting on Android? -