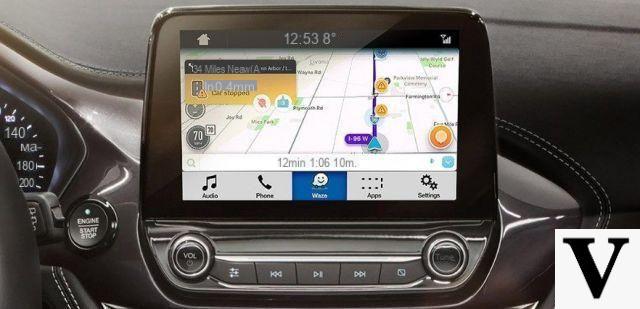 The good news came with Waze's latest update: the app now works with CarPlay. You can now use community GPS directly on your car's integrated screen. Provided, of course, to have a compatible vehicle.

C, the system allowing you to connect your iPhone to your car and use certain applications via the central console, begins to open. Until recently, only the Maps application was usable as a GPS.


Update to iOS 12 required
Taking advantage of the opening of CarPlay to third-party applications,
Waze
announced its new compatibility with Apple's system. The only condition to respect is to have an iPhone with iOS 12, as well as a car equipped with CarPlay. You will be able to update Waze via the App Store and benefit from version 4.43.4. By connecting your phone to your vehicle, you can then follow the directions of the community GPS directly on the integrated screen of your car, for a more comfortable and safer driving.
To download :
Waze for iOS | Waze for Android
The advantages of Waze on CarPlay
Before this announcement, several users had expressed their frustration at only having access to Maps as a GPS. With the arrival of Waze on CarPlay, new possibilities are now offered to motorists from their central console. It contains all the ingredients that made the success of the application bought by Google in 2013: active community, route optimization, accident reports, traffic, police, etc.
In addition, this compatibility of Waze on CarPlay follows that of Google Maps, announced by Google a few days ago. Enough to leave the choice to motorists to arrive safely!