Part 1. Transfer WhatsApp account to new phone
Part 2. How to transfer WhatsApp messages from old to new phone
Part 3. Notes on changing WhatsApp number
Part 1. Transfer WhatsApp account to new phone
With a user base of over one billion, WhatsApp is one of the most popular messaging platforms around. It comes with many features and offers its users an easy way to transfer WhatsApp account from one device to another. If you have a new phone (or even a new SIM), you can easily move your WhatsApp data without any hassle.
Unfortunately it is not possible use same Whatsapp account on two phones at the same time because Whatsapp is linked to the sim. If you really want to use Whatsapp on two different mobile phones a trick it could be to use the Whatsapp app on either one, and Whatsapp Web on the other mobile. Whatsapp Web is the online, web-based version of whatsapp. In this regard, read how to access Whatsapp Web.
Below we see how to transfer Whatsapp accounts to a new phone in case you also change your number.
Step 1. Change number
If you also bought one new SIM, you need to follow these steps. However, if you just want to transfer WhatsApp account to new phone without changing SIM, you can skip this step.
To change your number, open WhatsApp on your device and click the Settings> Account> Change number option. Read the instructions and tap the "NEXT"To continue.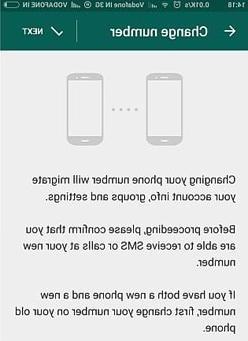 Enter the old number first and confirm your choice with a security code that you will receive.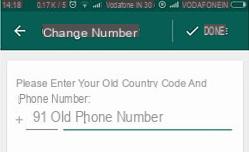 Next, you will be prompted to enter your new number. WhatsApp may send a message to the number to verify it.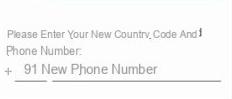 Tap the "Done" button and let WhatsApp perform the necessary steps to change the number.
Step 2. Back up your chats
To transfer WhatsApp account without losing your data, you need to make a backup of your chats. You can save the backup to Google Drive / iCloud or to your phone's internal storage. Since you are switching to a new phone, we recommend that you back up to Google Drive.
To do this, go to Account> Chat> Chat Backup and tap the "Backup". This will start a backup of your chat history on Google Drive. You can check the "Accounts" section to make sure the listed Gmail account is correct or not.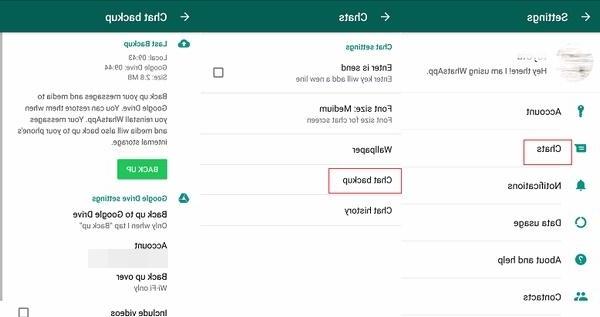 Step 3. Retrieve the data
Download the backup from Google Drive to your new phone and install WhatsApp. As soon as you launch the application, it will recognize the backup and give the following warning. Just tap the "Restore"To successfully transfer the WhatsApp account to the new phone.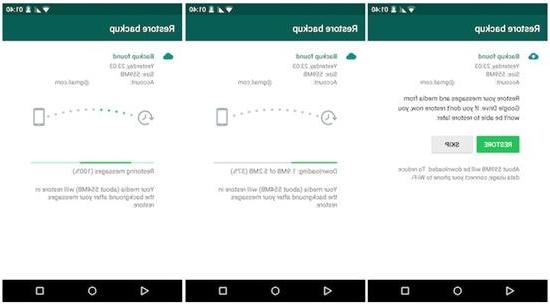 Wait a few moments for the transfer process to complete. After that, the chat history will be reset and you can use WhatsApp in the usual way.
Use same Whatsapp Account on New Phone -