No more drawing paper if you have a smartphone or tablet. All you need is a drawing app and you will be able to create artwork however you want. Here is our selection, with alternatives to Procreate on Android.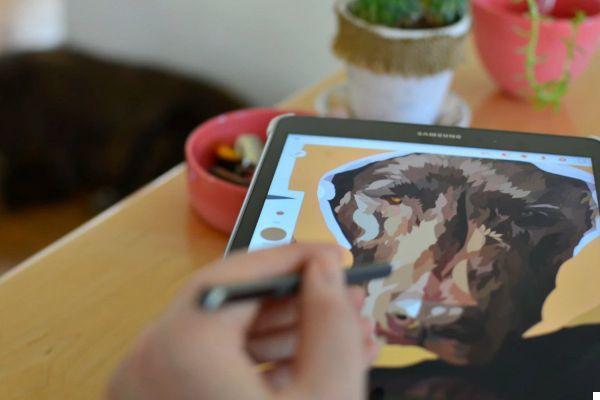 Drawing application on Samsung tablet // Source: charli_com_au via Unsplash
Many artists are now abandoning paper for their sketches, preferring a smartphone or tablet. If we can of course cite the iPad Pro, which has become the benchmark tool for many professional designers, there are also other interesting models, such as the Galaxy Note range on Android, the Galaxy Tabs, or n ' any device paired with a stylus - although accuracy may be lower.
So here is a selection of the best drawing apps for Android and iOS.
Procreate: the obvious on iOS
How not to start this selection with the most famous application in the field? If only one had to be chosen, it would obviously be Procreate, unfortunately exclusive to iOS.
It allows you to create drawings on very large surfaces (up to 16 x 000 pixels), offers a very large number of brushes and brushes, a layer system as complete as that of Photoshop, as well as a very appreciated called ColorDrop allowing to colorize a drawing very quickly.
Procreate also allows you to create animated GIFs or to create a time-lapse video of the process of creating a drawing.
Only downside: the application is paid and divided into two according to the desired format:
Procreate on iPad: 10,99 euros.
Procreate Pocket sur iPhone : 5,49 euros.
Adobe Photoshop Sketch: the safe bet
Photoshop, Lightroom, Illustrator, Premiere Pro… You have certainly already heard the name of one of these software, or even you have already used one so much Adobe has become a reference over the years on PC, as well for photo retouching only for video editing. And of course, the San José company has not missed the mobile turn by offering several of its programs on our smartphones and tablets.
If you are looking for a free drawing app, then you can turn to Adobe Photoshop Sketch, available on Android and iOS. Very easy to learn, it will allow you to easily make sketches or drawings, always with many brushes and an advanced layer system.
For those who are already used to working with Adobe tools, you will not be disoriented and will also find - as an option - Adobe Stock to search for images in a database, or Creative Cloud to access to all your remote resources.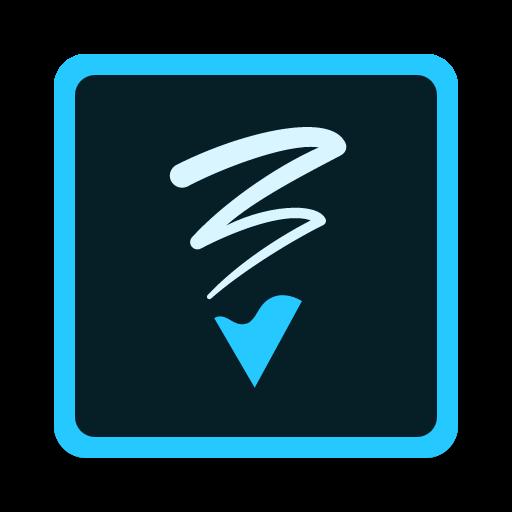 Adobe Photoshop Sketch
Download Adobe Photoshop Sketch Free APK
Adobe Illustrator Draw: the same in vector
Illustrator Draw uses the same principle as Photoshop Sketch, but with vectorized drawings. Concretely, this means that you can zoom and enlarge your drawings as much as you need.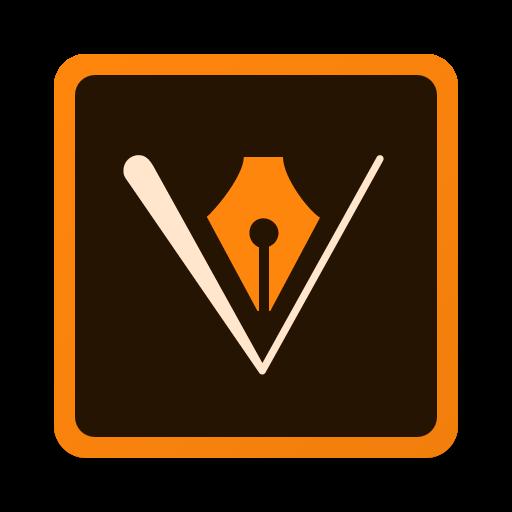 Adobe Illustrator Draw
Download Adobe Illustrator Draw Free APK
Affinity Photo and Affinity Designer: the efficient iOS alternative
Against the near-monopoly of Adobe and its new subscription programs, Affinity stood up by offering alternatives available with a one-time purchase. We therefore find Affinity Photo, competitor of Photoshop and Affinity Designer, competitor of Illustrator. In addition to the PC version, an iPad version of these two software is also available.
Management of the 120 Hz screen, compatibility with Adobe files, sensitive to stylus pressure, compatible with iCloud or even a library of brushes to download… Affinity clearly has no shortage of arguments for drawing enthusiasts. However, count 21,99 euros per application.
Affinity Photo on iPad.
Affinity Designer on iPad.
Autodesk Sketchbook
The publisher Autodesk, another juggernaut in the creation software sector, offers Sketchbook in a mobile version. This application is one of the most complete on mobile, with many brushes and pencils as well as a number of tools to manage perspective or symmetry for example. Very complete and free, the application is a reference for those looking for a drawing application without spending a single penny.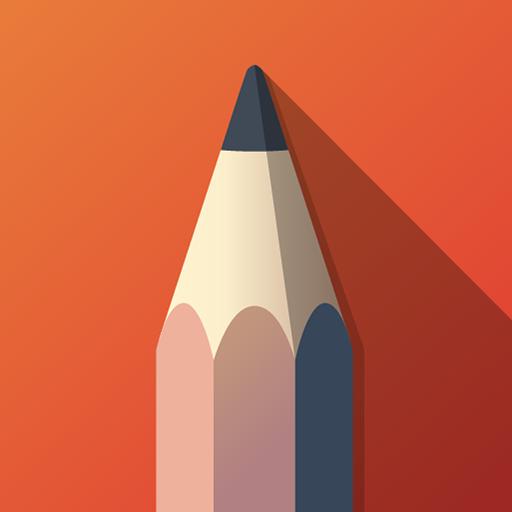 Autodesk SketchBook
Download Autodesk SketchBook Free APK
Ibis Paint X: to draw manga
Available for free on iOS and Android, Ibis Paint X also offers many features. In addition, it is possible to extend them further by switching to premium, either as a single payment or as a monthly payment. This allows access to a very large number of brushes, fonts, etc. Just like Procreate, Ibis Paint X also takes care of creating an accelerated video retracing the creative process of your drawing.
Finally, the application has its own YouTube channel with many tutorials for learning to draw, mainly in the manga style.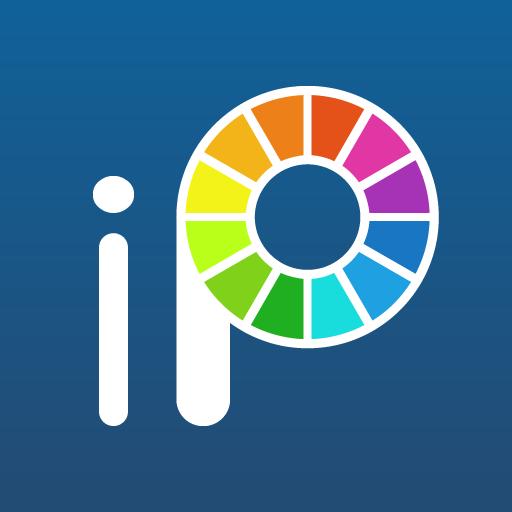 ibis Paint X
Download ibis Paint X free APK
MediBang Paint: to start in comics
Likewise, MediBang Paint, available for free on iPad and Android, isn't perfect, but can be a good first step into the comic book world. Designed to be functional on the small screen of our smartphones, the application displays an intuitive interface and many resources, including comic book fonts, effects for onomatopoeias, etc. In addition, a tool makes it easy to separate the sheet into different boxes.
As an added bonus, MediBang offers resources other than fonts and brushes, such as backgrounds or vehicles for example.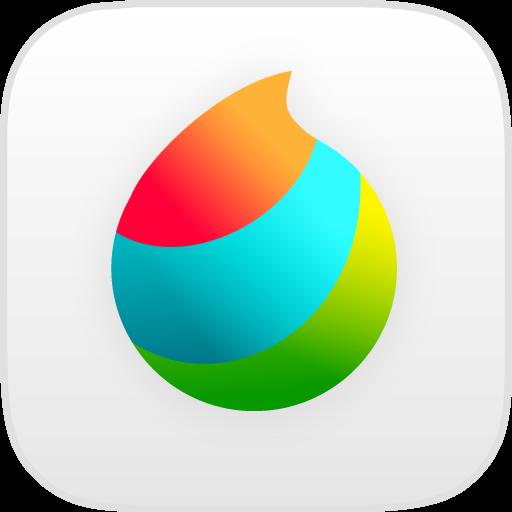 MediBang Paint
Download MediBang Paint Free APK
Of course, these apps won't do all the work on their own. To achieve an interesting result, you will need to practice, and why not use applications that will help you learn to draw.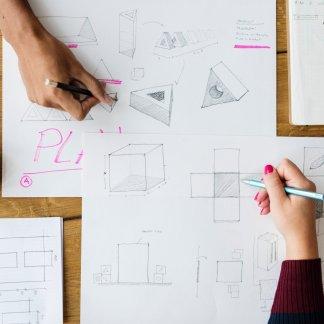 The best Android and iOS apps for learning to draw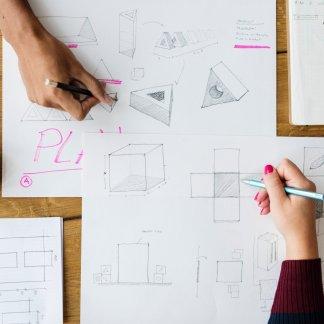 Learning to draw takes time and a lot of personal involvement. To help you out, we've picked out the best Android apps for learning to draw when you have some spare time.