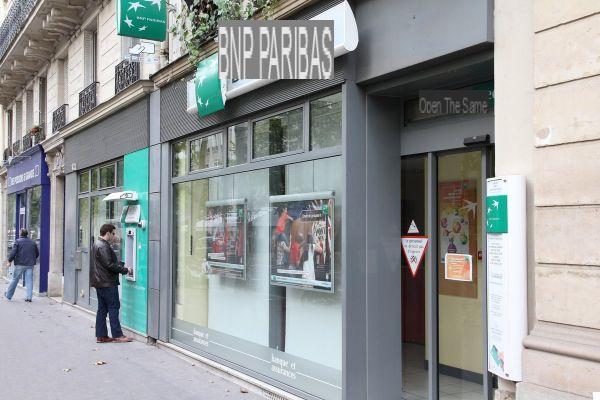 Tupungato / Shutterstock.com
Choosing an online bank sometimes means forgoing certain services such as depositing checks and cash. Hello bank! , BNP Paribas' digital bank, has chosen to rely on the physical network of its parent company to allow its customers to deposit checks and cash at branches. A real plus for those of you who plan to make it your main bank.
Hello bank! gives you the king's choice. It is therefore not one, but three solutions that are offered to you for depositing checks.
Discover the Hello bank offer!
How to deposit a check with Hello bank! ?
The first solution is the one usually offered by online banks. It consists of scanning your check from your mobile application using your smartphone or tablet. Then, after having taken care to note your account number on the back of the check and to have signed the latter, you just have to send it by post to the address indicated in your customer area, namely:
Hello bank!
Free answer 89759
75 443 Paris Cedex 09

The second solution consists of making the deposit in an ATM of the BNP Paribas network. It's very simple, insert your bank card in this machine and follow the instructions to deposit your check.

Finally, you can go to a BNP Paribas branch, complete a check remittance slip and deposit it in the letterbox or at the counter. The slips are available at the branch. However, if you are used to depositing checks at Hello bank !, to save time, you can apply to the Hello Team. Your slips will be sent to your home.

The last two solutions allow your account to be credited more quickly. They should be preferred if you have a BNP Paribas branch near you.
How to deposit cash into your Hello bank account! ?
This is the great privilege of Hello bank customers! : be able to deposit cash. In some other online banks, this is not possible and many alternatives have to be found.

Once again, Hello bank! bet on his network. So, as soon as you have cash, simply go to a BNP Paribas branch equipped with an ATM. As with checking deposit, insert your bank card and follow the instructions to deposit your cash. It only takes a few minutes to fund your account.

Note that online banking is less flexible today than before. To do this, all you need to do is consult its price list displayed in complete transparency on its site. For the different charges applied, 3 categories appear. CAT.1 corresponds to customers since 2020 while CAT.3 concerns previous customers (CAT.2 corresponds to joint accounts). Customers belonging to the 3rd category have the possibility of depositing cash at the counter in a BNP Paribas branch. New customers no longer have this option.
Deposit checks or cash at Hello bank! : how much does it cost ?
The answer is simple, this service is free. Of course, for depositing checks by mail, it will cost you the price of a stamp. Once again, Hello bank! offers you a free service that is added to the list of services offered by this online bank.
Bank transfer: another solution to credit a Hello bank account!
Beyond checks and cash deposits, Hello bank! obviously offers to credit an account through a transfer. It is moreover a solution more and more popular with consumers who see here a saving of time. No need to go to an agency anymore, everything is done automatically.
Most transfers are free, but some are chargeable under certain conditions.

If you make a standard SEPA transfer to another Hello bank! or a customer of another bank, it's free.

If you make an instant SEPA transfer and have not subscribed to the Prime offer, it costs you € 1. With this transfer, the beneficiary account is credited in less than 10 seconds.
Setting up a standing order is free as long as it is done by you on your application. If you ask for help from an advisor, there is a set-up fee of € 5. In addition, each transfer will cost you € 1,50. Autonomy saves money.

For a non-SEPA transfer, each transfer costs you € 9,50.

If you are the one receiving the transfer, you do not pay any fees.

Hello bank! does not offer the simplified transfer between customers as is the case with some of the mobile banks like N26 with MoneyBeam. This option consists of sending money to a customer of the same bank without having to ask for his RIB. A simple phone number is enough to make a transfer. The absence of this solution is in no way prohibitive, but it is clear that the concept is practical and therefore, to be considered.
To find out more about Hello Bank! Online banking, see also:
What a Hello bank card! Choose ?
Hello Bank rates! : what are the bank charges?
Hello Bank! : what are the savings solutions?
How to make Hello Bank! my main bank?
How to open or close a Hello Bank account! ?
How to contact Hello Bank customer service! ?