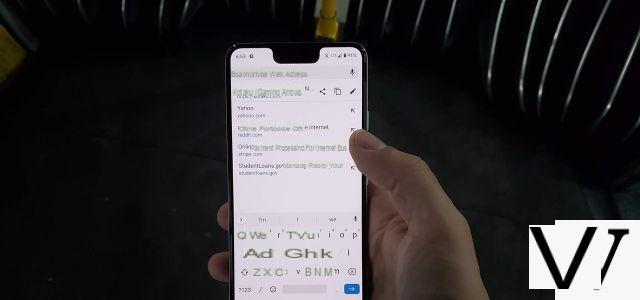 Chrome for Android has changed the way the address bar works. But the change is not very intuitive - so many users are a bit confused. We invite you in this quick tutorial to see why Google made this change and to what extent it actually improves the user experience.
If you are reading this tutorial, you have probably encountered this problem: it seems impossible, at least at first glance, to modify the URL in the address bar of Chrome for Android. In fact, as soon as you touch this address bar, the text disappears. We could say that the developers of Google have done a little zeal to annoy us. However, they made this change to save you time.
How to change the URL in the new address bar in Chrome for Android
Indeed, you have to be attentive to what happens just under the address bar when you touch it. The site you are viewing is in fact just below this bar, accompanied by three buttons that allow you to Share, Copier, or Edit URL. And yes, now that you know the system is much more convenient!
So here is as promised how to modify the URL:
Touch the address bar
Touch the icon Edit URL (the last one on the right in the shape of a pencil) next to the first entry under the address bar
There you go !
The rest of the changes are ultimately very logical. The address bar is empty when you click on it because otherwise you would necessarily go through the select / delete step before performing the next action. Likewise, to paste something in the address bar now only takes two steps instead of three.
Also read: Chrome - how to activate dark mode on Android
As for the three buttons, they also allow you to do what you could do in several steps in a single action. We still find it a shame that the graphic designers of the firm have not been able to find a way to make the use of this URL bar a little more intuitive, in any case less disruptive compared to what users are used to. .