I accidentally deleted a very important photo and chat from my WhatsApp. Data recovery can be performed without root and recover deleted files from whatsapp on android phone. Unfortunately I don't even have a recent backup. I have no idea how to proceed. All suggestions are welcome. "
WhatsApp it has become an essential part of our daily life. It is the most popular and used means of communication in the world; not a day goes by without using it at least once. Unfortunately, accidental deletion of Whatspap data from the phone is common. Just one click and a chat with all its attachments can be deleted. It is very frustrating to lose a photo sent via WhatsApp or all the conversations with a particular contact. We have faced the problem several times and given our advice on how to recover deleted Whatsapp chats from phone. In most cases the solution is to use an Android data recovery program. These software, however, in order to access the internal memory of the phone need the so-called permissions ROOT.
While on older Android phones it is possible to obtain these root permissions easily, on the new ones the situation is much more complex. In fact, Android is making sure that the ROOT operation on devices is practically impossible, in order to protect its operating system.
If you have an Android device where ROOT cannot be performed (or you don't want to ROOT to preserve the device warranty) you are wondering: how to recover Whatsapp data on Android without root? Below you will surely find the solution to the problem.
Way 1: How to recover Whatsapp data on Android without ROOT and without backup
Way 2: How to recover Whatsapp data on Android from Google Drive backup
Way 3: How to recover Whatsapp data on Android from local backup
# 1: How to recover Whatsapp data on Android without ROOT and without backup
The first method we want to report to recover whatsapp data from the internal memory of Android without root is to use professional Android data recovery software.
The program is called UltData per Android. UltData for Android is very popular due to its user-friendly interface and state-of-the-art data recovery algorithm.
With this software you will be able to recover Android files without root including messages, chats, videos and photos from Whatsapp.
To get started, download and install the program on your Windows PC or Mac. Here are the download links:


Then connect your Android phone via USB and click "Recover Whatsapp Data" in the main interface.
You will need to authorize your computer to trust your device. Click "OK", allowing USB debugging via the pop-up menu.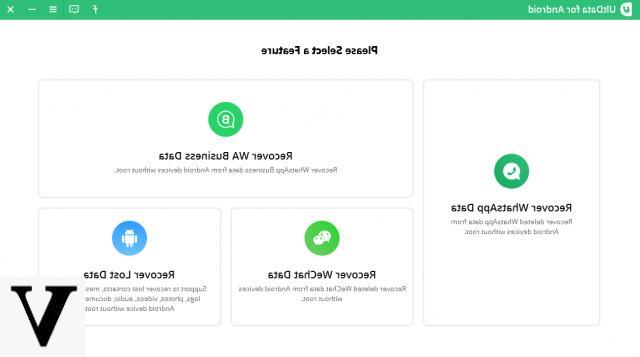 Log in to your WhatsApp account and then click on "START"In the program interface to start scanning.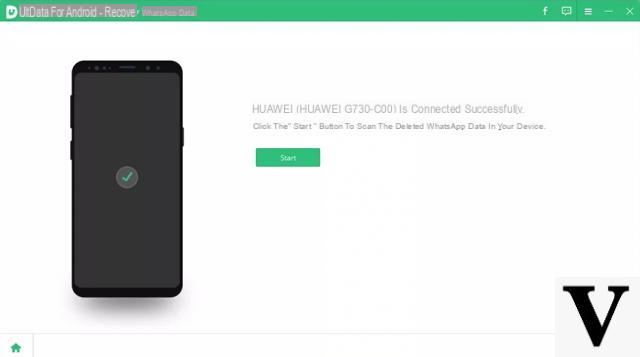 After the scan is complete, all WhatsApp data will be displayed on the screen and split between deleted and existing data.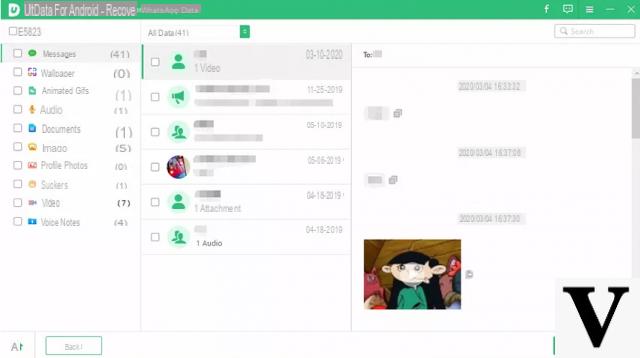 After checking the preview and selecting the desired files, click the "RECOVER"At the bottom to restore the selected WhatsApp data.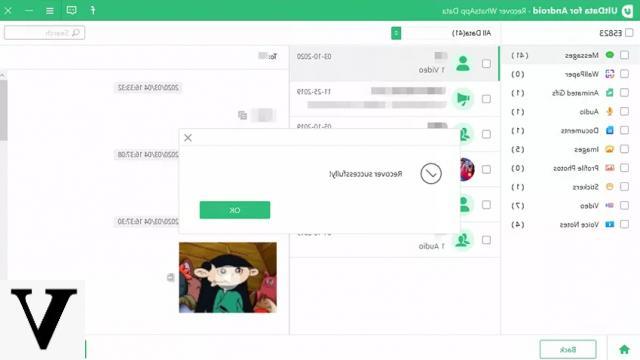 In a few minutes, the "Successful recovery message" will appear. Done! You will have recovered whatsapp data on Android without ROOT.
# 2: How to Recover Whatsapp Data on Android from Google Drive Backup
If you have backed up your WhatsApp files on Google Drive, then you can use this procedure to recover whatsapp data.
If you have the Google Drive app installed on your Android device, uninstall WhatsApp.
Install Whatsapp again and make sure you used the same Google account you used to create the backup.
Your mobile number will be verified, then simply tap "Restore"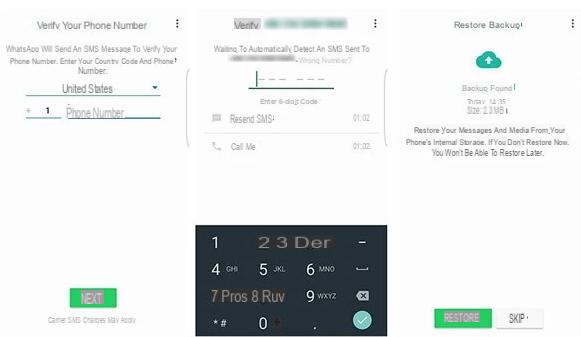 # 3: How to recover Whatsapp data on Android from local backup
Even if you haven't made a backup in Google Drive, you can try to check if there is a "local" backup saved on your Android phone. If it exists you can use it to restore deleted files, but this method will only work within 7 days of deletion.
Go to the Android management app. Go to "InternalStorage / WhatsApp / Databases". By using this backup file extension, you will be able to easily calculate the time of the backup copy made.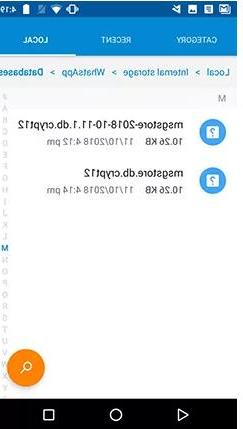 Search for the backup file you want to restore and change its name to "msgstore.db.crypt12" from "msgstore-YYYY-MM-DD.1.db.crypt12".
Next, uninstall WhatsApp and install it again.
After all this, simply click "Restore" when prompted.
This UltData for Android is truly spectacular… I thought it was not possible to recover Whatsapp data without root, but I have to change my mind.
I would advise developers to create a demo version that can at least show that the recovery works so that you don't have to buy the FULL license blindly. Still great software.
Recover Whatsapp Data on Android without ROOT -