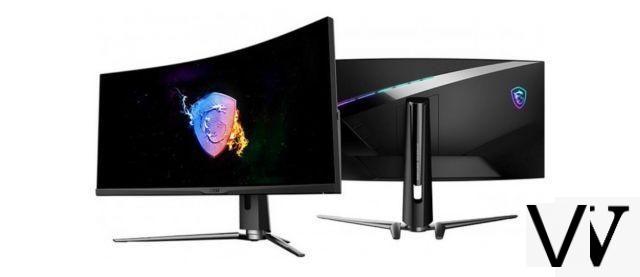 While PlayStation 5 does not natively support the 1440p definition, which is very common on moniteurs gaming , MSI is making a gesture for gamers wishing to use the console on its screens. About ten models will be equipped with a "console" mode capable of handling a 4K signal for the downscaling in 2K.
Significantly improve the visual experience of players wishing to use their PlayStation 5 (among others) on their gaming monitor. This is what MSI intends to do by offering a "console" mode on some of its screens.
Read also:
Samsung Odyssey G5: new curved 1000R, HDR10 and 144 Hz gamer screen
PlayStation 5 does not support 1440p
The latter makes it possible to compensate for the lack of support for the 1440p definition on the new Sony console, which is content for the time being, and like the PlayStation 4 Pro in its time, with 1080p and 4K support ... without between two. A major problem for players who use their console on a 1440p monitor, since they are then content to receive a native 1080p signal that they scale to 2K for lack of anything better.
This solution is far from ideal since it induces a disappointing image quality, often excessively blurry. Difficult to do more annoying for the PlayStation 5 which would nevertheless be able to comfortably manage the 1440p definition if Sony had wished to offer it. Fortunately, MSI has more than one trick up its sleeve.

Read also:
Ergo Series: LG launches high-end and ergonomic Nano-IPS monitors
When MSI overcomes Sony's mistakes
The Taiwanese manufacturer has introduced an ingenious "console" mode for eight of its screens (see list below). Once activated, the latter allows the 1440p screens concerned to support the 4K stream from the PS5 (or other) and downscale it to QHD while simultaneously managing HDR, specifies the brand. By doing this, MSI allows considerably better image quality than with upscaled Full HD.
Among the compatible displays is the MPG ARTYMIS 343CQR, a new 1440p / 1 ms, 1000R curved, AI-doped, HDR400-certified gaming monitor, expected in December.
Remember that if the PS5 skips 1440P support, this is not the case for the new Microsoft consoles, the Xbox Series X and S, which both natively manage this definition in addition to 1080p and 4K. .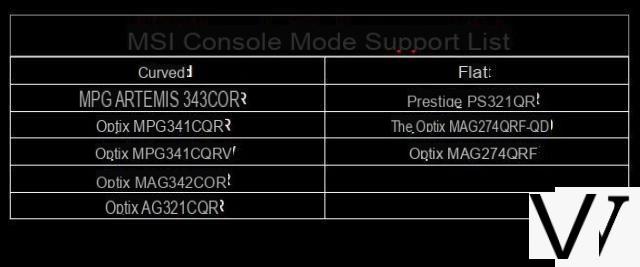 Source : TechPowerUp