There are several ways to backup iPhone. It can be done through iCloud, iTunes or using third party software. iCloud is certainly one of the best solutions to backup iPhone but it often has problems and / or does not backup data as we had configured. Similarly, iTunes can also present problems such as the inability to recognize the iOS device or the appearance of strange errors.
In this article we see what are the main causes of the inability to backup iPhone to iCloud and iTunes with some tips on how to fix.
For iTunes we recommend that you read the following article: iPhone does not sync with iTunes, because? In this article you could find the solution to make iTunes recognize your iPhone and then proceed to both backup and restore data on the device.
As for iCloud, here are 5 tips to follow.
# 1. Check connection to the Wi-Fi network
An iCloud backup only works if the iPhone is connected to a Wi-Fi network. This network must also be well functioning because if it is too slow it could cause the inability to backup all data. Here's how to check the iPhone's connection to the Wi-Fi network:
Step 1. Go to Settings, click on the Wi-Fi option at the top of the screen
Step 2. Click on the Wi-Fi network you want to connect to and enter the password.
Now that you are connected to the Wi-Fi network, log in to iCloud and manually try to start the backup.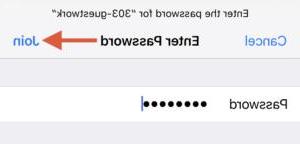 #2. Reset network settings
If you are experiencing connectivity problems on your iPhone and the first solution does not work, we recommend that you do a network settings reset by following these simple steps:
Step 1. Go to Settings on your iPhone
Step 2. Click on General> Reset> Reset Network Settings.
This way you can also try to connect to a different Wi-Fi network hoping to solve the problem.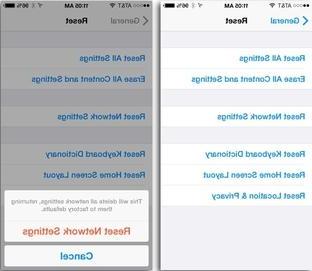 # 3. Check iCloud space
Another possible reason that could cause the backup failure problem is that of low iCloud space available. As you know, you have 5GB of free space on iCloud. Here's how to check the space at your disposal:
Step 1. From the iPhone, sign in to Settings and then click on the iCloud option.
Step 2. Click on "Storage Space" and you should see the space available to you.
Step 3. Click on "Manage Space" to see which data and applications are occupying the space. You can also proceed by purchasing additional space from the link below.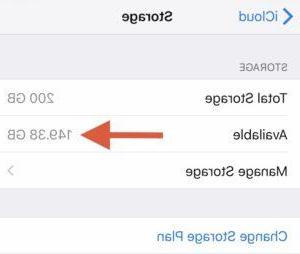 # 4. Check the status of your account
Account verification issues may also cause iPhone backup to iCloud to fail. To fix this, try signing out and signing back in to iCloud. Here's how to do it:
Step 1. From your iphone, go to Settings and click on iCloud.
Step 2. At the bottom click on "Exit" and confirm that you want to reset all settings.
Step 3. On the login page, enter your username and password and log back in and then try the backup again.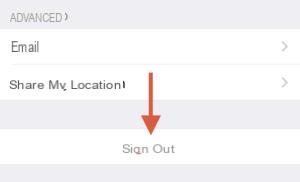 # 5. Reset all settings
If the advice described above has not been successful and you continue to have problems with iPhone backup to iCloud and in general synchronization problems between iPhone and iCloud, you just have to try to restore all the settings of your iPhone. However, this process leads to the removal of all the settings on your iPhone:
Step 1. Go to Settings -> General
Step 2. Click on "Reset"> "Reset All Settings" and confirm
The device will reboot and you can try setting it up again to see if it connects to iCloud.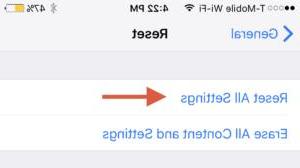 # 6. Use alternative ways to backup iPhone
If you no longer want to have the problem of "iphone backup impossible" you could decide once and for all to change the mode. As an alternative to both iCloud and iTunes there are programs such as TunesGO, MobileTrans o Dr.fone that can help you to make selective or total backups of your iPhone in order to secure photos, videos, messages, etc ... Here are some useful links about it:
How to selectively backup iPhone to PC / Mac with TunesGO
How to backup and restore with Mobiletrans
How to backup iPhone to PC with dr.fone