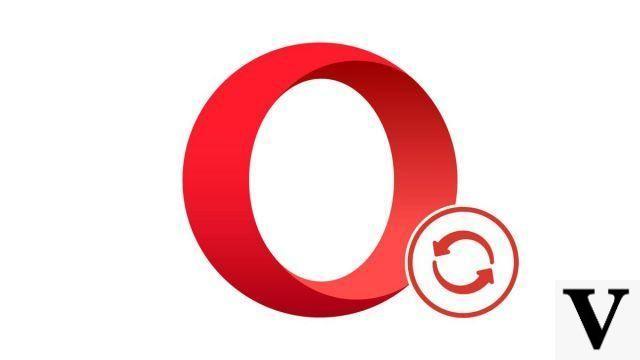 If you have the impression that something is wrong with your Opera browser, you can try resetting it as well as updating it. Updating is an essential process for the proper functioning of each software and notably guarantees their security.

Normally Opera is programmed to know on its own when to update. But if you can't find where the problem is coming from, it's worth checking out that way. To visualize how to monitor the state of Opera and know how to update it yourself, follow this little tutorial dedicated to explaining how to properly configure Opera!


Update Opera
Click on the icon Opera at the top left of the page to reveal the Menu. Then select Update and recovery ...



Opera will automatically perform a verification. Wait a few seconds, if your browser offers to install the new version, you will then simply have to confirm.
If Opera tells you everything is up to date, the problem is somewhere else. If you want to make sure again that everything is in order, click on the button
Check for updates
.
Notes
: If a problem persists, click
Let us know here
as we can see on the previous visual.
After updating your browser, don't worry if it has undergone some look changes. It just proves that new parameters have been added.
Find other tutorials to help you configure Opera properly:
How do I remove a synchronized device from my Opera account?
How to create and synchronize an Opera account?
How to synchronize its settings on Opera?
How to activate or deactivate the synchronization of my account on Opera?
How to install a theme on Opera?
How to play Opera in Spanish?
How do I set Opera as my default browser?
How to remove Yahoo from Opera?
How do I remove Bing from Opera?
How to change the home page on Opera?
How to change the search engine on Opera?
How to reset Opera?