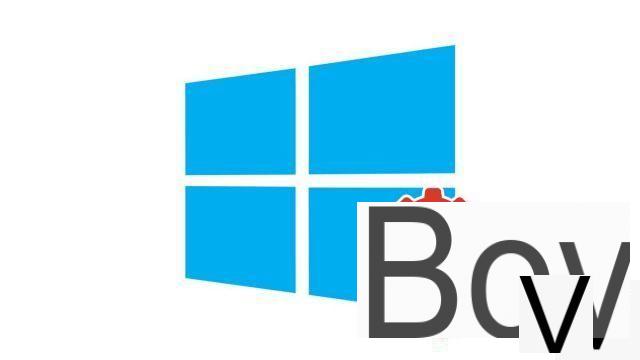 Deleting your password on Windows 10 saves time since there is then no need to enter it each time the PC starts up or returns to sleep. Here is the procedure for getting rid of it.

Using a password, PIN code or Windows Hello authentication means (fingerprint, facial recognition) to protect access to your PC is a basic security. This will ensure that a third party cannot enter your computer if it has been stolen or if you sometimes leave it alone within reach of someone else in the private sphere or in the public space.

But it can be restrictive to have to authenticate each time. If you're not worried about your PC being accessed, never taking it outside of your home, or having no problem with someone in your household logging into it, you can can then deactivate the password to save time when starting the machine.


How to remove your Windows 10 password
Follow the steps described below and illustrated with screenshots to disable your computer password in Windows. Once again, think carefully before carrying out the operation, you must define the risk / time saving ratio to estimate whether the removal is worth it or not.
To get started, open the Start menu by clicking on the Windows logo at the bottom left of the screen, glued to the search bar.




Then click on the mechanical cog icon located in the narrow left column (under "Pictures" and above the "On / Off" button) to access the Settings.



Then select the "Accounts" section to continue handling.



In the left pane, click on "Connection options".



The window that opens presents the different means made available by Windows 10 to verify the identity of a user: password, PIN code, physical security key, fingerprint or facial recognition. Select your authentication method (the one you want to get rid of) and click on the "Remove" button that has appeared.



Windows 10 will then display a message indicating that removing your password or the like will put your data at higher risk. Unless you change your mind, click the "Delete" button again.



To verify that it is you, the system will ask you to enter your Microsoft account password. Fill it in and click "OK". It's done, you have deleted your authentication method, which will no longer be necessary each time you start the PC.

Your PC is no longer protected by a password. Of course, you can reconfigure an authentication method at any time to make it secure again. This can be useful if you take your laptop exceptionally away from home, for example, or if someone you don't trust comes to stay with you.
Via the same settings page, you also have the option of requiring or not a reconnection after exiting standby mode. Windows 10 also has a dynamic locking feature, which allows the system to determine whether you are near your PC or not thanks to third-party devices which are paired to it via Bluetooth. When these devices go out of range (meaning by extension that you are away from the computer), Windows 10 then proceeds to lock the machine.
Itopdroid's mission is to give you the keys to better master your operating system, which supports you both in your private life and in your professional activity. In our folder "How to organize your workstation on Windows 10", we invite you for example to discover new features and provide you with advice and tips to better manage the interface and the tools of the OS to simplify your operation. everyday life.
Find our tutorials to help you organize your workstation on Windows 10:
How to make the font bigger on Windows 10?
How to create a guest session on Windows 10?
How do I view my documents on Windows 10?
How to view my desktop on Windows 10?
How to change the wallpaper on Windows 10?
How to unzip a .zip file on Windows 10?
How to compress a .zip file on Windows 10?
How to lock and unlock the taskbar on Windows 10?
How to use two screens on Windows 10?
How to adjust brightness on Windows 10?
The essential Windows 10 keyboard shortcuts
How to create or delete a user account on Windows 10?
How to free up disk space on Windows 10?
How to recover deleted file on Windows 10?
How to delete the Windows.old folder?
How to show file extension on Windows 10?
How to activate dark mode on Windows 10?
How to schedule software to automatically launch when Windows 10 starts?
How to disable the automatic launch of software when Windows 10 starts?
How to change a QWERTY keyboard to AZERTY?