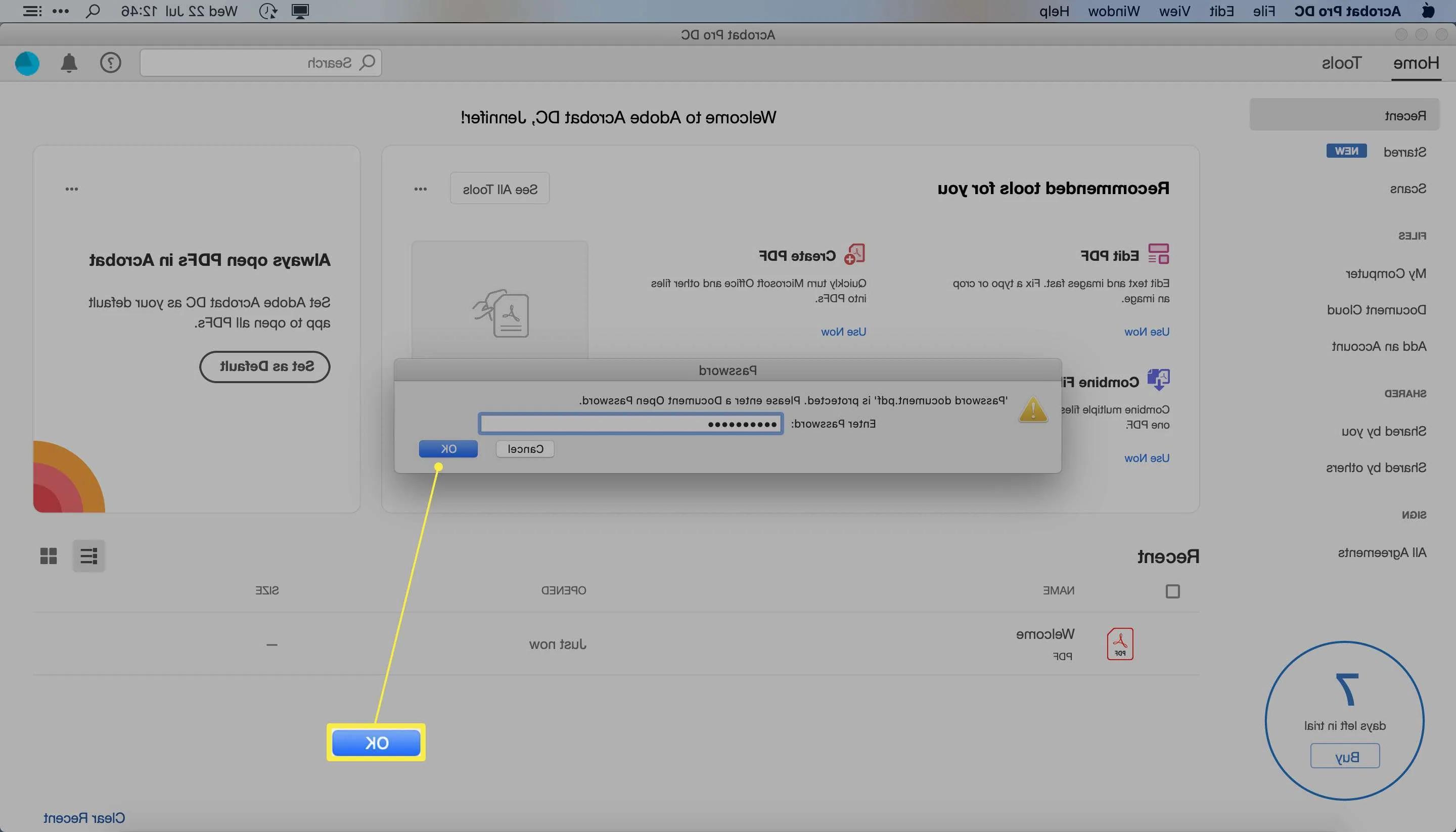 I have a password protected PDF document and in fact I see a window telling me to enter the password every time I open the document. I know the password but now I want this window not to appear every time .. how do I do on Acrobat Reader?
Acrobat Reader does not allow you to remove the protection, but you will need to use the full version. With the full version of Acrobat you need to go to File -> Properties and then in the Security tab change the security and password settings. For the English version the steps are:
File> Document Security> Security Options> and select No Security.
Another method is to use CutePDF or another PDF printer. You install a printer driver and so when you choose to print a document you can decide to save it as a PDF file.
Once saved as a new PDF file, you will see that the password entry window will no longer appear.
If you own a Mac, there is no need to install print drivers, just open the file and go to File -> Print.
Then click on the PDF button and select Save as PDF. The new PDF file will have no protection!
How to Remove Password Protection from PDF
Sorry how can I remove the psw of a pdf document… being in possession of it… the pasw provided to me and so much trouble that I want to remove it?
Check out this post: https://www.softstore.it/password-pdf-dimenticata-ecco-la-solazione/#nopassw



none of the solutions proposed by you can remove the password created automatically by the foxit reader program, perhaps you have simply copied and pasted the suggested attempts on the net, without physically trying, thanks for trying.
In your case it is normal that the proposals described above were not useful because they refer to another problem.
If you want to recover a PDF password you have to use this other program: https://www.softstore.it/come-togliere-password-e-restrizioni-pdf-su-windows/



How to remove password entry window of secure PDF? -