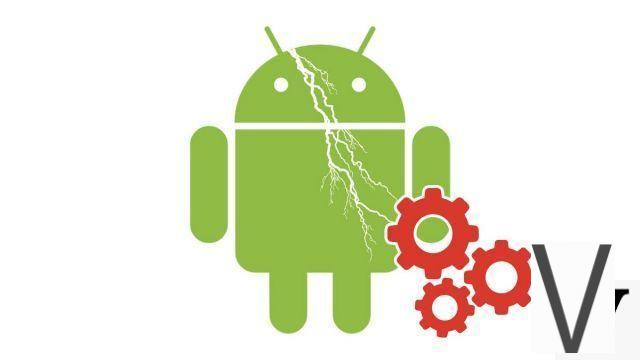 Your Android smartphone is stuck on a black screen without warning and you do not know what to do to fix it? Fortunately, there is a solution to restore your precious device. If factory reset is adequate to restore your device to working order, it will overwrite all your data.

In order to know how to debug and fix your Android smartphone stuck on a black screen, we present three methods to achieve this while keeping your personal files.


Clear your smartphone cache
In some cases, your device's black screen issue can be fixed by cleaning the cache. To do this, follow these few steps:
Turn off your smartphone, then turn your device on in recovery mode by holding down the lock, home, and volume plus buttons. However, the key combination may vary depending on your smartphone model.

Your Android is now in recovery mode. Move around the menu using the volume buttons.

Go to Wipe cache partition and select it using the lock button.



The cleaning of the cache of your device starts. Once the operation is complete, choose Reboot system now.
Your smartphone restarts. If this was indeed a cache issue, the screen should return to normal.
Uninstall a potentially incompatible application
Conflicts between the smartphone and an application are sometimes the reason for a black screen. If the issue occurred soon after installing an app, it is likely that the app is the source of the problem. In such a situation, follow these steps in order to uninstall it:
Switch off your smartphone and switch it on again immediately afterwards.


As soon as the startup logo appears, hold the volume down button until the lock screen appears.


You should now see an entry appear. Safe mode or Safe mode when you get to the menu screen.


Go to Settings> Apps & notifications.


Select the relevant application from the list.


Finally, touch uninstall.


Now turn off your smartphone and restart it normally.
If the fault was indeed from an incompatible application, your problem should be fixed.
(For Samsung smartphones) Fix Android smartphone stuck on black screen with dr.fone
Function
Repairs
from dr.fone helps fix the black screen issue.
Connect your phone to your PC using USB cable and launch dr.fone.


On dr.fone, choose To fix.


Then select Android Repair on the left column then click on Start.


Now choose the brand, name, model, country and operator of your Android. Once all the fields have been completed, check I agree with the warnings then click Next.


To confirm the start of the repair process, type 000000 in the text field.


You must then put your device in download mode to continue the operation. Follow the instructions of Dr.Fone on the screen: Your smartphone does not have a home button:


Your smartphone has a home button:


Now click on Next, Dr.fone will start downloading the necessary firmware.


Once the download is complete, dr.fone will start repairing your smartphone.
Your smartphone is finally repaired, this black screen is just a bad memory!
Discover the application of our partner Dr.Fone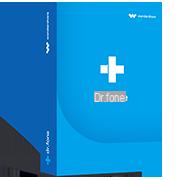 A complete solution to meet different demands of mobile devices, such as recovery, unlocking, repairing.

Download software
Find other tutorials to help you debug and repair your Android smartphone:
What to do when you have forgotten the code of your Android smartphone?
How to unlock an Android smartphone?
How to know the state of health of an Android smartphone battery?
How to restore your Android smartphone?
How to unlock an Android smartphone that restarts in a loop?
How to force an Android smartphone to shut down?
How to unlock an Android smartphone without the lock code?
How to recover a deleted SMS on an Android smartphone?
How to erase all data from an Android smartphone?
How to reset an Android smartphone?
How to make a full backup of an Android smartphone?
How to free up memory on your Android smartphone?
How to fix the Play Store on an Android smartphone?
How to recover data from a broken Android smartphone?
How to recover deleted file on Android smartphone?