Backing up photos in iOS 10 can be done in different ways: from conventional iTunes to iCloud backup to connecting the phone to the PC.
Regarding iCloud, just click Settings / iCloud then click on "Photos". You can then activate "iCloud Photo Library". Your photos will then be saved in the Apple cloud as long as there is enough space available to house your entire collection. Note the choice between "Download and keep the originals" which will send all your photos to the Cloud while keeping the originals on the iPhone when the "Optimize iPhone storage" option will delete certain photos locally for keep them only in the cloud.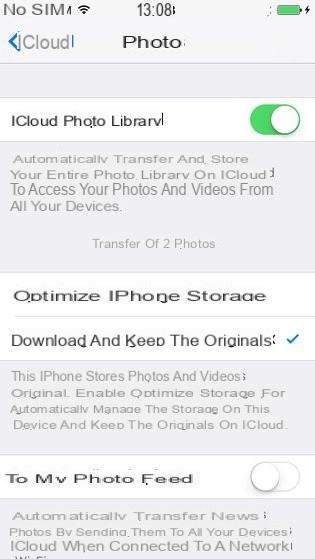 Connecting the iPhone to the PC via USB will cause an item named "Julien's iPhone" to appear in the Windows workstation. Double-click on it and then double-click on "Internal Storage". You will be able to navigate in the tree structure of the photos and recover them by simple copy / paste. Please note that you must first authorize the connection to the PC on the iPhone.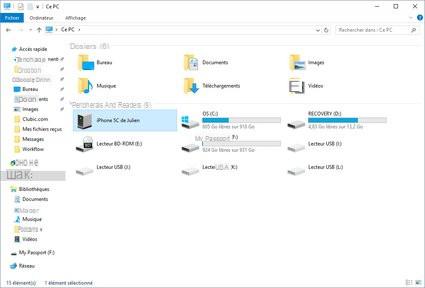 See this trick in video



Find the rest of our tips for iPhone:

IPhone Update: Install iOS 10
iPhone: back up your data in just a few clicks
iPhone: simply save your contacts
iPhone: restart a blocked application
Reselling your iPhone: how to prepare it
Find a lost iPhone in a few clicks
iPhone: create a medical card for emergencies
iOS: uninstall Apple apps
Set up a VPN on an iPhone
iPhone: change store for applications
iPhone: turn off physical activity tracking
iPhone: configure the flash to signal calls and notifications
Restore iPhone easily