You've just cracked up and switched to Android, now you have to get used to the app store, the Google Play Store. But to buy apps you have to enter your credit card, you may not want to, luckily there are several methods to buy apps without credit card.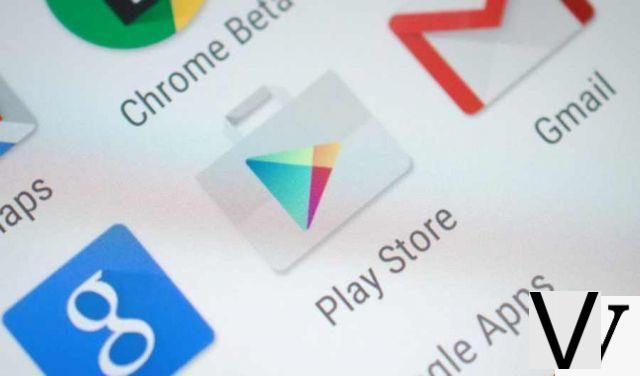 The Google Play Store is full of applications of all kinds, it's very simple there is something for all tastes and desires. The vast majority of these are free, but some applications are paid, we must therefore take out the credit card.
To discover : Google Play Store: all error codes and how to fix them
However, some people will be reluctant to take it out and put their credit card numbers on the Play Store, luckily there are several ways to buy applications without taking out their credit card.
Buy an app on the Google Play Store with Paypal
One of the easiest methods is to pay with your PayPal account, often people like to pay with PayPal because the service provides some security and you don't need to re-enter your banking information several times.
To add a PayPal account, all you need to do is:
Go to the Play Store
Slide the left side to the center
Click on "Account" then on "Payment method" and finally on the "+" button at the bottom right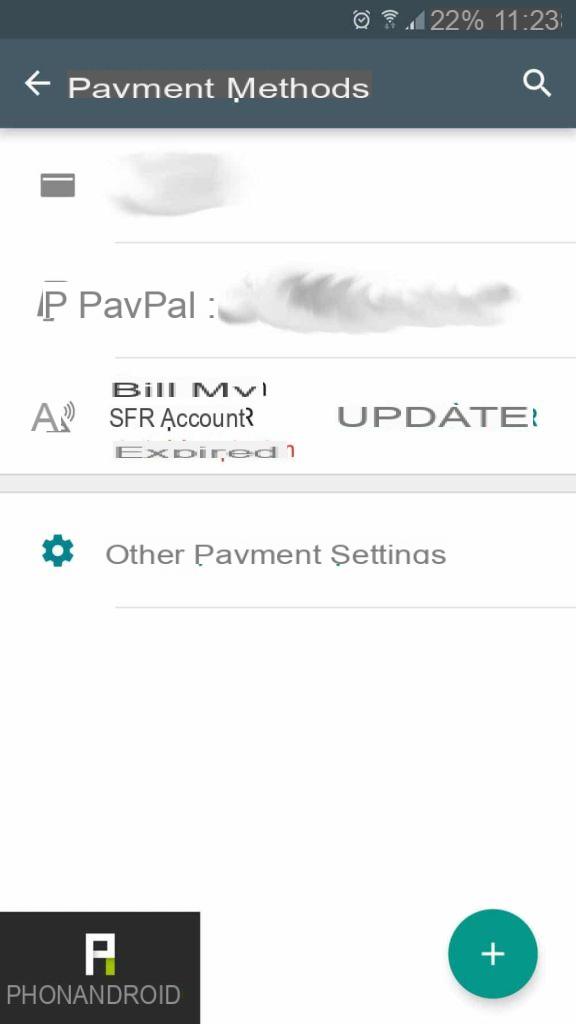 Select "Add a PayPal account"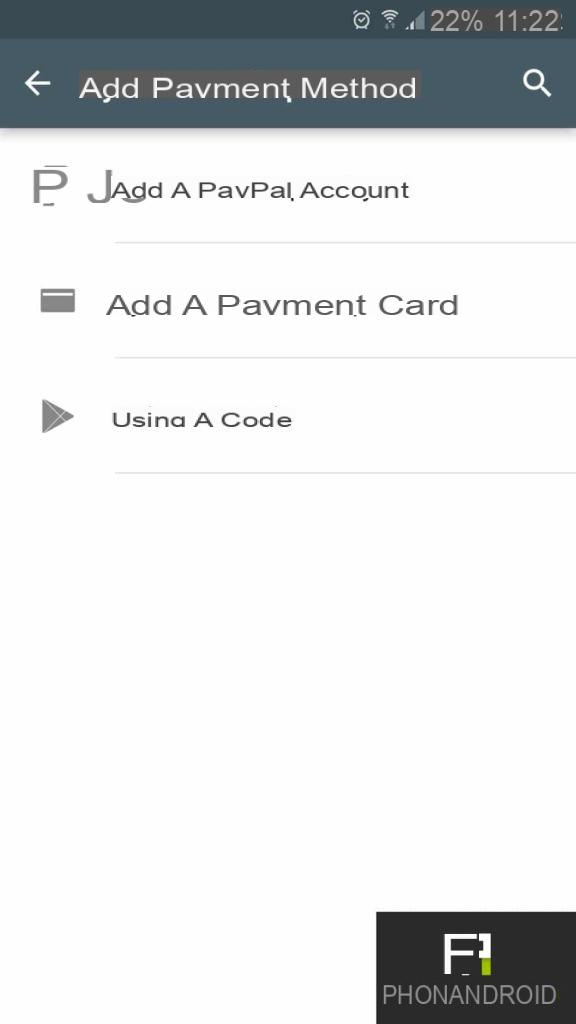 Now you can pay with your account without having to enter your banking information on the Play Store.
Buy an app from the Google Play Store with a gift card
Another equally effective way to buy Play Store gift cards. They can be found everywhere, especially at Fnac. Once you have purchased a gift card to enter it into your account, you just have to follow the same method as before and when adding a means of payment you must click on "Redeem a code". Here is your account is credited with the amount of the card (generally 15, 25 or 50 euros).
Buy an app from the Google Play Store with your operator.
You should know that in Spain the 4 operators Free, Orange, Bouygues and SFR allow you to buy an application in charging the amount on your monthly bill. It is a very practical and secure way, but it should not be abused, because it can quickly increase the bill.
Note that you can receive an SMS starting with "DCB_Association" when you sign up to use direct carrier billing. This message is generated and sent automatically to complete the direct operator billing registration for your Google Play account.
Read also : How to get a refund for an app on the Google Play Store
Now you have all the cards in hand to buy applications on the Play Store without a credit card. You should know that a fourth way exists is Google Opinion Rewards, this application allows you to earn credit for the Play Store by answering opinion questionnaires, unfortunately the service is not yet available in Spain, but this should not be long.