The application Messages offers an interesting functionality which consists in blocking the reception of SMS coming from "forbidden" numbers (black list) or which contain specific sentences. The contacts that you have thus blocked can still send you SMS but you will not know (no audible or visual notification). These SMS are automatically and discreetly placed in a "SPAM" box that you can nevertheless consult regularly if you wish.
Launch the application Messages then press the button Menu phone → Parameters → tab And also… and tick Spam settings.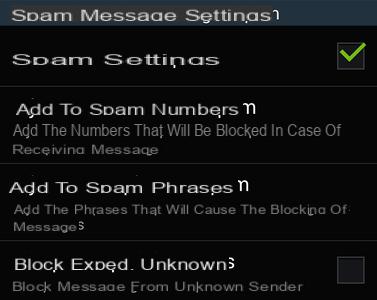 Add to spam numbers : allows you to add one of your contacts or a phone number to the SPAM list.
Add to spam phrases : any SMS containing the sentences that you have defined will be considered as SPAM.
Block dispatch. unknown : blocks the reception of SMS from unknown senders, not appearing in your address book.
To place one of your contacts in a blacklist (SPAM), it is probably easier to keep a long press on one of the SMS they have sent you → Add to spam numbers.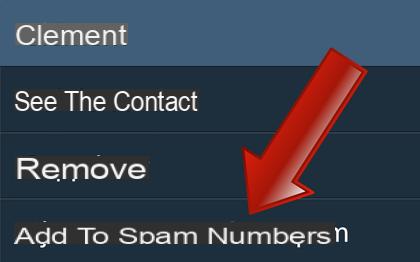 Messages considered to be spam are not really blocked (you receive them anyway), but are placed in the SPAM box. From the main screen of the application Messages, Push the button Menu phone → Messages Spam to view blocked messages.