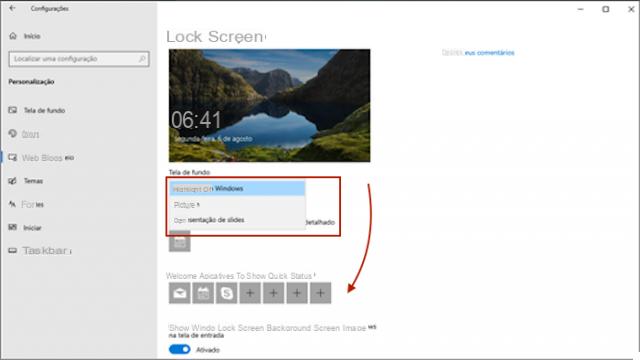 Lock Screen (lock screen or lock screen) is a key security feature in Windows. Thanks to this setting, anyone who logs on to the computer must enter the Password account. Only then will the screen unlock and the classic Windows desktop will appear. On Windows 10, there are several ways to use and activate the screen lock. Below we will see various ways to activate screen lock on Windows 10, and you can choose the one that best suits your needs!
If you are someone who pays special attention to privacy individual, the screen lock is a feature you should definitely activate on your Windows PC. Below we will look at the most widely used methods to activate this "Lock Screen" on Windows 10, as well as a new smartphone mode that was released by Windows Creator Updates in 2019.
Way 1: Shortcut to key Win + L
Nothing is simpler than a single click. Pressing the two Win + L keys at the same time starts the screen lock immediately and to be able to access the computer again you will need to enter your password.
Way 2: Press keys Ctrl + Alt + Delete
A long time ago, this combination was used for a system reboot. Since Windows 2000, there have been multiple uses, including pointing to a new window to make choices like "lock this screen".
Way 3: From the Start menu
Have you ever noticed that when you click on the user's avatar in the menu Home, an option appears for block the screen? Many don't know. Give it a try and you will notice that this method is also very simple and quick to do.
Option 4: Screen Saver
Step 1: Go to the screensaver settings
Click on the Start menu and then on the gear icon to access the Settings and Control Panel. From here click on "Customization"Then on"Lock Screen"And finally on Screensaver settings
Step 2: Choose a screen saver and schedule the time you want it to be active. Enable the option "On reset, displays the login screen".
Option 5: Dynamic block
Released in the recent on Windows update in 2019, the Dynamic lock was designed to automatically lock your screen when you turned off your computer but forgot to manually lock it. It can actually improve the security of your computer, even if it takes a couple of minutes to activate it.
Step 1: Go to Bluetooth Settings and click Add Bluetooth or other device.
Click on the Start menu and then on the gear icon to access the Settings and Control Panel. From here click on Devices >> Bluetooth and other devices >> Add Bluetooth or other device
2 pass: Add Bluetooth device and pair your phone with it.
Step 3: Go to Account and select Access options.
Step 4: Scroll down to find Dynamic lock, then select Allow Windows to automatically lock your device when you're not around.
As you can see it is very easy to activate the lock screen on Windows 10. The only drawback of this function could be that of forget the password access. What to do in these cases? Well in these cases the only solution is to reset the Windows password using third party software. For more information read the following article:
Forgot Windows password? Here is the solution
If you want to avoid finding yourself in this unpleasant situation we recommend that you choose a simple password (for you) to remember. Or you could disable the screen lock function on Windows 10 by following the advice in this guide (however, it is not recommended to force the deactivation of this very useful feature for the security of your privacy and data!)
How to Activate Lock Screen on Windows 10 -